Newark
A weekend of violence that gripped parts of Newark, extended police resources, and had residents on edged now has The Essex County Prosecutor's Office investigating three murders since Saturday. 
A massive effort to produce free and positive community engagement events by Newark City officials, providing positive activities and community engagement events over the weekend, was ignored by individuals who wanted to engage in violent and reckless disregard for life and criminal activity. 
Among numerous shots fired incidents throughout the city - all weekend long - about 9 individuals suffered gunshot wounds, with two of the victims killed in neighborhoods in Newark. One of the shootings is documented as a mass 'casualty' shooting. 
This is how the RLS Metro Weekend Crew is logging the incidents: 
(Saturday) 
The violent weekend episodes began Saturday with gunfire ranging out just before 6:30 p.m. near 759 South 20th Street. When officers arrived, they found a man lying face down on the concrete, suffering bullet wounds in his head. The unidentified victim was pronounced dead at the scene. 
Just before 10:44 p.m., police raced to the vicinity of 245 South 16th Street after learning of shots fired in that neighborhood. Police arrived and found two (2) victims suffering non-fatal gunshot wounds. The suspect fled the scene. 
(Sunday)
- Just before 4 a.m., police responded to reports of a person shot in the 50's block of 11th Avenue. Upon arrival, police found a male victim struck by gunfire. His injuries were reportedly non-life threatening. While police investigated the scene, they were notified by Overlook Hospital officials in Summit, who said a male gunshot victim had entered the medical center. The victim said he was shot on Bloomfield Avenue in Newark.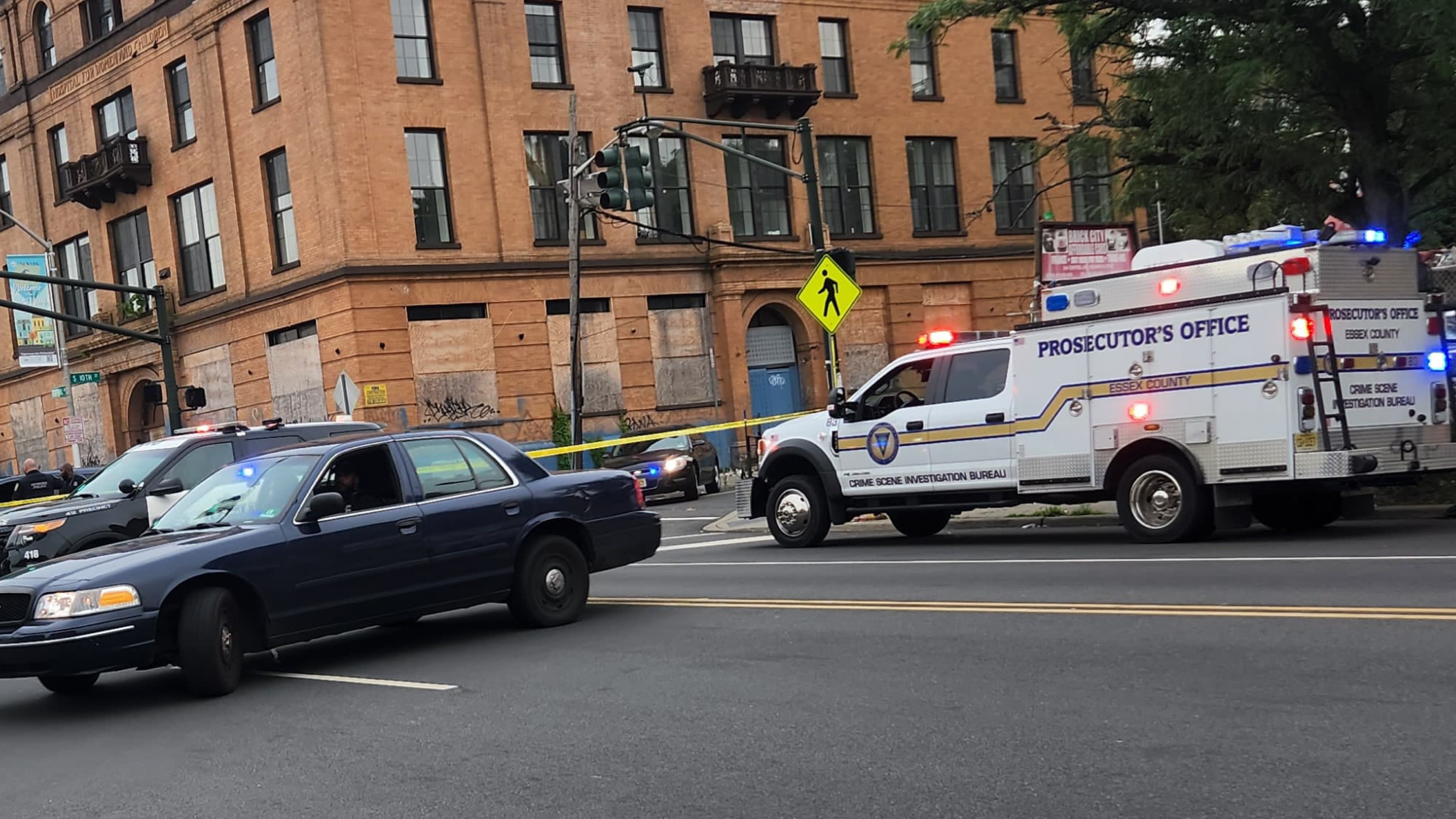 - In the city's third murder of the weekend, police found a bodega worker shot dead outside the store at the intersection of South 10th Street and 13th Avenue. It is not clear if this shooting is connected to the central Avenue incident at this time. Store robbery did not appear to be the motive in the apparent targeted shooting. 
- At approximately 5:27 p.m., police responded to reports of gunfire near 424 Avon Avenue. Arriving officers found a male suffering a bullet wound in his leg. This injury was considered non-fatal. No arrests were reported. 
- Police in Newark are investigating a quadruple shooting (4) that injured juveniles at approximately 7:11 p.m. Sunday. A 15-year -old boy is in critical condition. The suspect fled the scene and has not been captured.   
MAJOR PROGRESS IN NEWARK GUN RECOVERY/ARRESTS: Despite this weekend of shooting  violence, on July 14, Interim Police Chief Malave said officers successfully recovered over 400 illegal weapons 
"Every illegal handgun that our police officers recover equals at least one fewer victim of senseless violence," Interim Public Safety Director Malave said. "I'm pleased to report that our officers have recovered over 410 illegal firearms so far this year.
Further, our ghost gun recoveries are up 143 percent this year versus last year, and our arrests for illegal firearm possession are up 43 percent so far in 2022, compared to the same period a year ago," he added. 
This weekend, the City of Newark, through the Honorable Mayor Ras Baraka and The Office of Recreation, kept thousands of residents engaged with street festivals, free outdoor concerts, and block parties/barbecues in parks and on blocks in just about every ward. 
"I commend our officers for their commitment to removing illegal guns from our neighborhoods," Interim Director Malave said. "Their hard work has resulted in a 33 percent increase in recovered firearms this year over the same period in 2021."
No arrests have been reported in any of the weekend shootings.
CORRECTION: Officials have updated to Nine victims shot with two killed over the weekend.