Jackson Township
It's National Hiring Week and officials at Six Flags Great Adventures in Jackson Township are actively accepting applications and conducting virtual interviews for Spring and Summer positions at Six Flags Great Adventure and Hurricane Harbor parks.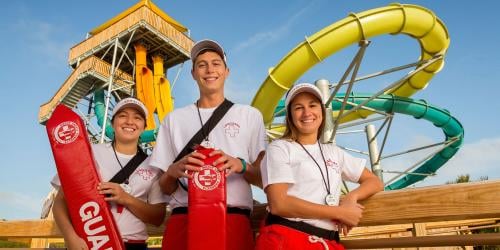 Officials said from first-time jobs to specialty positions, Six Flags has jobs that meet your needs.
Whether you want to work inside or outside, interacting with guests or behind the scenes – there's a position for you.
"From Food Service and Lifeguards to Security and Ride Operations - we've got it all!" 

You'll also take home the perfect souvenirs: valuable leadership skills, lifetime friendships, flexible schedules, weekly pay and the ability to play where you work. Apply now to get started!