Belleville
September is Hunger Awareness Month and as part of RWJBarnabas Health's goal to address equity and systemic racism, the entire System is inviting its community partners and stakeholders to participate in a 21-Day Food Equity Challenge.
Stacie J. Newton, Assistant Vice President, Marketing and Public Relations, said the purpose of the challenge is to gain insight into food equity, to understand better poverty and systemic racism has impacted food policy and disparities in healthcare.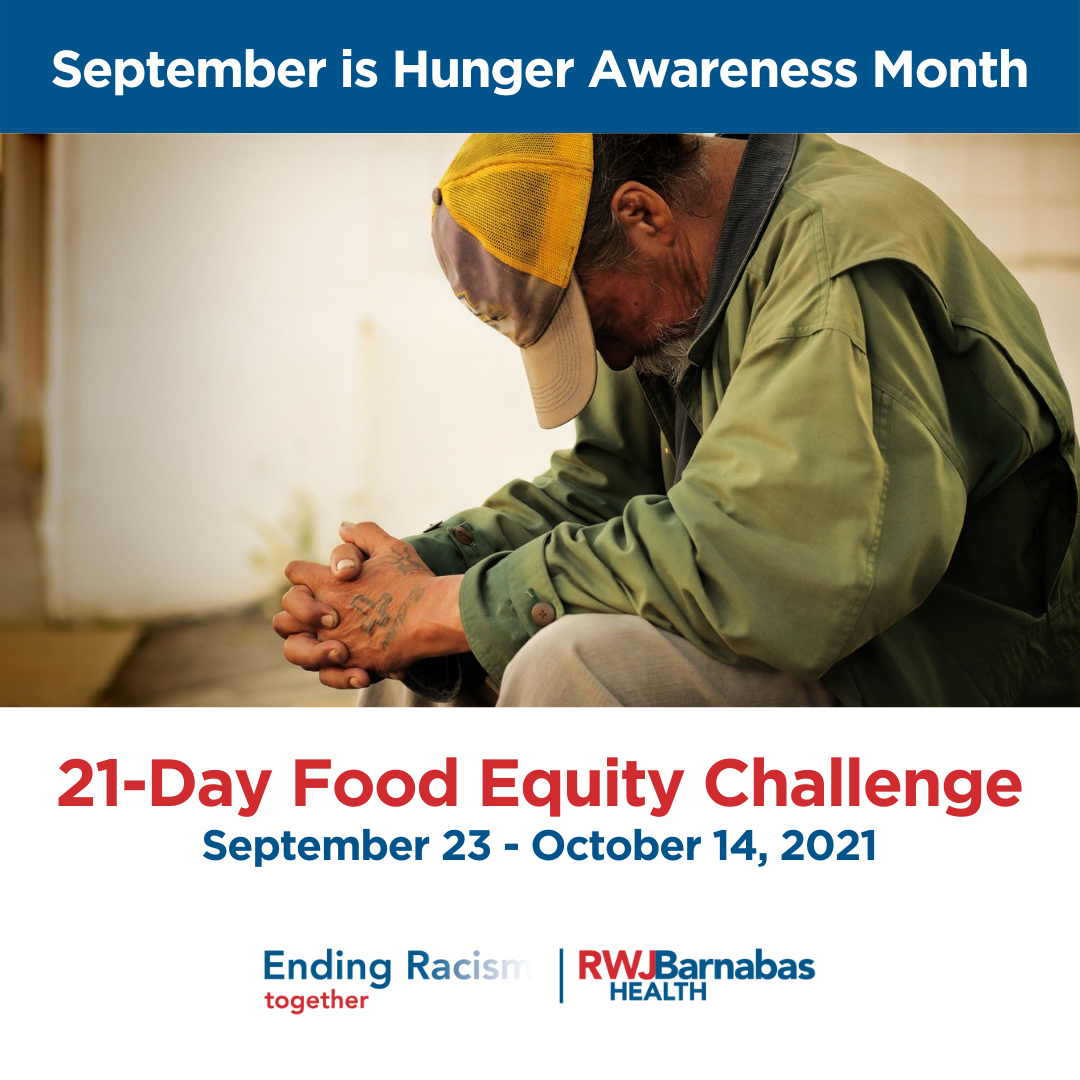 The challenge will begin on September 23 and for 21 days (until October 14), participants will receive a text and/or email that will challenge individuals to commit to an activity designed to think, act and do something leading to a better understanding of food insecurity and its effects here in the communities where we live and work.
Stacie J. Newton said there is no cost to participate in the 21-Day Challenge; to register to participate, go to: https://www.surveymonkey.com/r/FoodEquityChallenge
"As a stakeholder and/or partner in wellness, I encourage you to share the attached promotional material and please feel free to share it with your professional and personal network," Newton said.