Belleville
 Belleville always looks to Veterans Day as a time to recognize those men and women from its tight-knit community who have valiantly and selflessly served our country.
This year, the community paused for a moment to remember the sacrifice and service of Michael Donnelly, a Vietnam War veteran who passed away on August 7.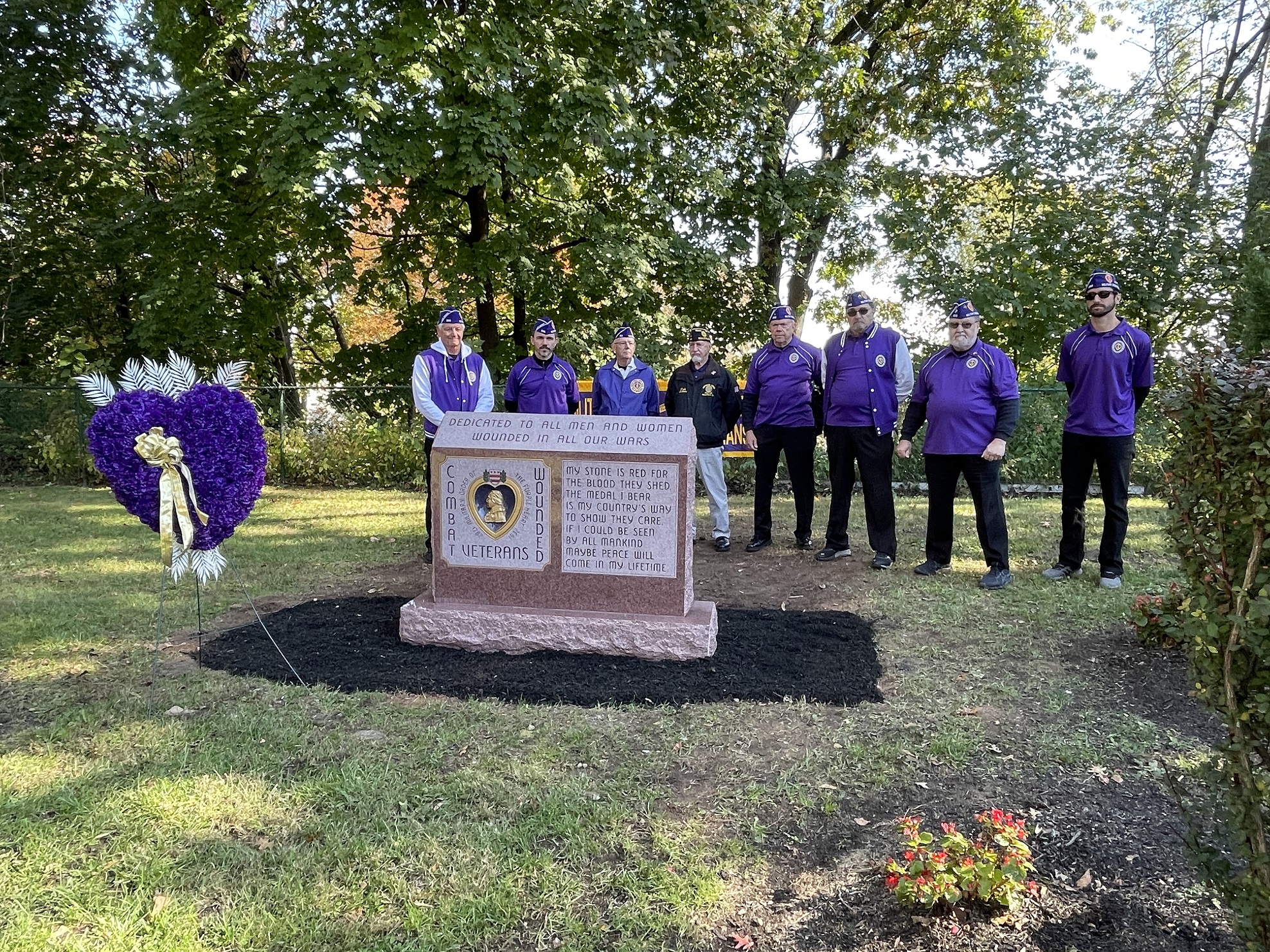 Last weekend, friends, family members and neighbors gathered for a street dedication on Riverdale Avenue in honor of Donnelly, who had both legs amputated after being diagnosed with Type II diabetes because of Agent Orange exposure.
Donnelly passed away at his home on Riverdale Avenue at age 75, with his wife, Joyce, by his side.
Donnelly was Belleville, through and through. He grew up playing Little League baseball and graduated from Belleville High School. After serving his country, he and Joyce settled down in Belleville to raise their three daughters: Maureen, Trecia and Susan.
"We celebrate the great sacrifice made by Michael Donnelly and we recognize his courage in the face of enormous challenges," Mayor Michael Melham said. "There are countless others in Belleville and beyond who have also served our country. To them, this is a time to say `thank you.' We pause to remember you on Veterans Day, but you are never far from our thoughts every day of the year."
The street dedication kicked off a day of events commemorating Veterans Day, a federal holiday observed each November 11 with parades, ceremonies, speeches and concerts across the United States.
Belleville's annual Veterans Day Parade stepped off Saturday at noon, winding through the township and ending near Union and Tiona avenues. That's where a ceremony was held, near the Veterans Memorial.
The memorial is inscribed with these words: "My stone is red for the blood they shed/The medal I bear is my country's way to show they care/If I could be seen by all mankind maybe peace will come in my lifetime."
The Veterans Day 5K Run/Walk was capped off. The event raised about $4,400, which will be donated evenly to four local veterans groups.
Earlier this year, Belleville became the first town in Essex County to be recognized as a Purple Heart municipality, honoring and remembering military personnel wounded or killed in combat with hostile forces. The Military Order of the Purple Heart Chapter 366 relocated from Clifton to Belleville and is headquartered at American Legion Post 105 on Washington Avenue.