Orange
Authorities in Essex County have alerted law enforcement departments around the region to be on the lookout for an armed and dangerous man wanted for an aggravated assault incident in Orange Friday. 
Officials said Mr. Howard D. Parks is wanted for an aggravated assault shooting in Orange Park shortly before 5 p.m. 
According to police, a black handgun was produced and the gunfire struck an uninvolved parked vehicle while Parks reportedly fired at an individual for an unspecified reason.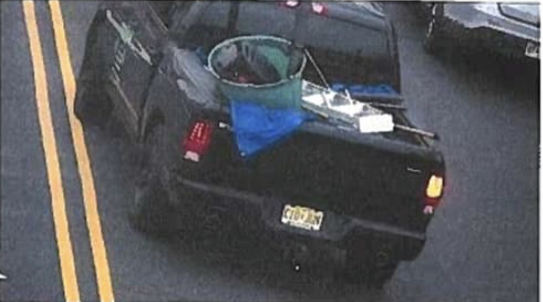 A public information search for Parks showed that he was recently released from prison for a bank robbery and may not want to go back to jail; which makes him dangerous. 
He is also possible under the influence of narcotics. 
Police say Parks vehicle is a 2014 Ram 1500 pickup black bearing NJ license plate numbers "C10-JUN." 
According to police, the vehicle is used as a landscaping truck, and there may be decals on the side and equipment in the bed. 
Authorities believe a female passenger was, but no description is currently available. 
The vehicle was last observed speeding down Oakwood Avenue toward Freeway Drive.
If you know where Parks is, please get in touch with the Essex County Sheriff's Office at 973-621-4111 or your local police department.