Wayne
Wayne Police officials said on the afternoon of Saturday, June 18, Chief Jack McNiff received notice that the New Jersey State Police had information related to a pop-up party that was being advertised on social media to occur in Wayne Township later that night.
Chief McNiff said Wayne Police Department Detective Bureau made contact with the New Jersey State Police and confirmed that the information was credible and initiated an investigation into the plan.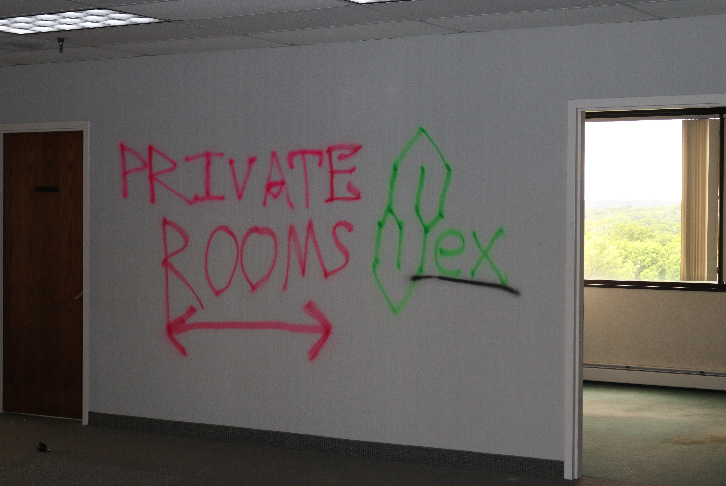 Police said they learned that the party was scheduled to occur late at night in a currently vacant commercial property in the Willowbrook area and that as many as 500 people were expected to attend, according to online promotions from organizers.
Wayne Police Detective Captain Joseph Rooney assumed the role of the incident commander.
Detective Lieutenant Vincent Ricciardelli organized members of the Investigative Division, while Lieutenant First Class Robert Franco assembled additional Patrol Division Officers to address the situation.
Officers from the Passaic County Sheriff's Office, Fairfield Police Department and Little Falls Police Department responded to assist.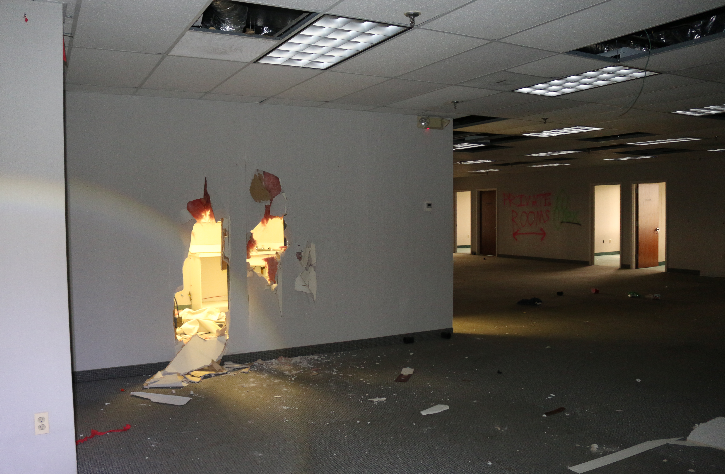 Officials said Wayne Police Detectives established surveillance of the building before the advertised start time and observed numerous people illegally entering it through doors that had been previously forced open.
Captain Rooney determined that the number of attendees illegally inside the building had become significant and ordered officers to move in before the number became too large to control.
Officers detained 47 people who had entered the commercial building. One individual, Mr. Alejandro Perea Torres, 20, of East Orange, was found to be wanted for Robbery.
He was arrested and turned over to the East Orange Police Department. Officers found substantial damage to the building and numerous spray-painted directional signs for partygoers.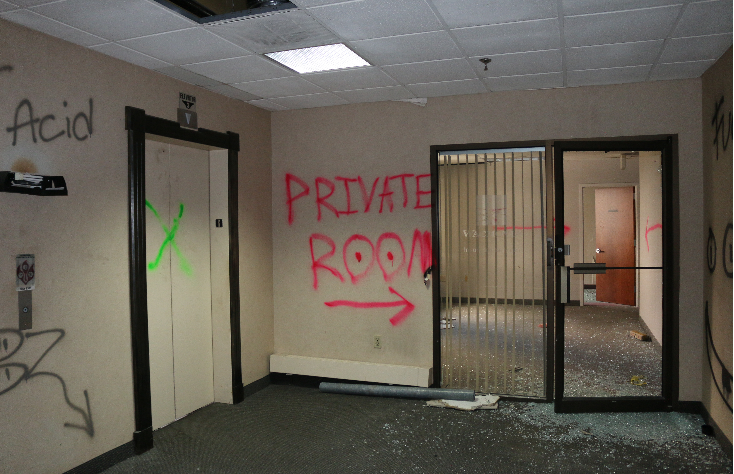 "All those detained were positively identified before being released from the scene."
The investigation is continuing, and charges are pending against all involved. The property manager has securely boarded up the building and Wayne Police will conduct frequent checks to prevent a recurrence of this activity.
The Wayne Police Department wishes to thank all agencies involved in responding to this event and wants to clarify that this type of destructive, illegal behavior will not be tolerated within Wayne Township.
Whenever possible, the Wayne Police Department will seek to charge anyone involved in similar incidents criminally.