Newark
Police in Newark requests the public's help in identifying a bank robbery suspect in the attached video of the suspect fleeing the scene today.  
Police said at approximately 10 a.m. today, a Black male with a backpack walked into Capital One bank, located at 487 Springfield Avenue.
The suspect wrote a note on a withdrawal slip and handed the note to the teller. It read, "I have a gun give me all the money from the register please, and no one will get hurt."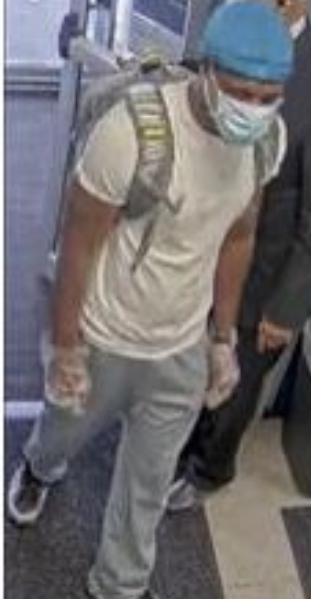 Police said the teller gave him money including a dye pack
The suspect left the bank, walking east on Springfield Avenue. When he walked beyond the bank property, the dye pack exploded. He then ran north on Blum Street.
The total amount of cash stolen, along with the dye pack, was $2,500. The dye pack contained $200. The final count of the cash stolen was $2,300.
Director O'Hara urges anyone with information about this suspect to call the Division's 24-hour Crime Stopper tip line at 1-877-NWK-TIPS(1-877-695-8477).
All anonymous Crime Stopper tips are kept confidential and could result in a reward.