Belleville
The Essex County Prosecutor's Office has referred all questions to Belleville Police regarding a man who fell from a window of the Clara Maass Hospital after he attempted to escape the medical center Monday. 
The horrific incident had officials at the Belleville Hospital lock the hospital down after they found the severely injured, unconscious and unresponsive body of a senior patient lying in the grassy area of the hospital before 6:15 a.m.
Due to the active police investigation, Robert Wood Johnson, who owns Clara Maass Hospital, would not release information on the incident nor issue a statement. 
RLS Media was able to locate several family members of the victim who spoke to our staff and shed some light on who the victim was.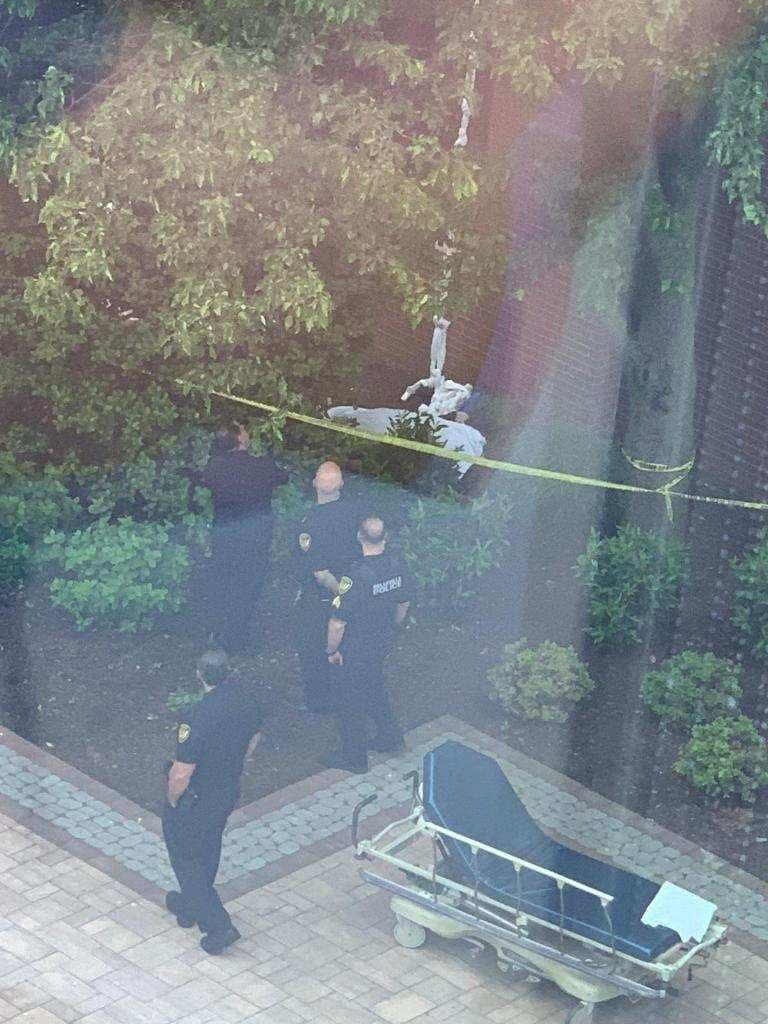 We found Ms. O. Rodriguez, a Puerto Rico resident who said she was the biological daughter of the victim, identified as Mr. Wilmer Jose Rodriguez, 73. RLS Media learned that Rodriguez's last known address was on Summer Avenue in Newark. 
According to the daughter, Rodriguez was brought to Clara Maass two years ago after passing out inside a store in Newark. Rodriguez was not a psychiatric patient after medical officials in that department cleared him. 
Ms. O told RLS Media that Clara Maass officials said to her that Rodriguez was being transferred from the hospital to a senior home about a year ago.
"His closest next of kin is in North Carolina, and I am penniless, so I told the hospital that I couldn't bring him to Puerto Rico because I barely have money to live comfortably here," Ms. O said. 
She said, due to the COVID-19 pandemic, no one was allowed to visit the hospital, but she did speak to her dad via telephone about a year ago. 
"He said he was doing ok but wanted to leave the medical center. I am not sure why they kept him there that long. I thought they sent him to a home," Ms. O said.
In a statement, Belleville Police officials told media outlets that Mr. Rodriguez wasn't under a special watch that would have prevented him from leaving the hospital through the front doors any time he wanted. 
But sources close to the investigation told RLS Media that the statement from Belleville Police lacked accuracy. 
"Mr. Rodriguez was not only blocked from leaving the hospital, but he attempted to escape one other time but was immediately captured and then placed on continuous monitoring inside a room at the facility," sources said.
"Mr. Rodriguez was at Clara Maass Hospital for well over six months," sources said, disputing Belleville Police's statement to the media. 
It is not clear what happened to the "continuous monitoring" on Tuesday when Mr. Rodriguez, in his third-floor hospital room, used about 20-bed sheets that he reportedly knotted together to create a makeshift rope to lower him to the ground in the attempt. 
He fell to the ground and was killed instantly. 
Sources say Mr. Rodriguez desperately wanted to leave the hospital, and they couldn't understand why they wouldn't allow him to go.
"They simply got so used to Rodriguez being at Clara Maass that, at times, hospital staff simply forgot that He was there. He just blended in", sources close to the investigation said. 
Ms. O told RLS Media that Rodriguez was not homeless and had a family.
"Although we didn't have the closest relationship, he was my father and we deserve answers from Clara Maass." 
According to Ms. O, Rodriguez had another side of the family that was able to take care of him. "I am not sure why they didn't take care of him or check him out of the hospital. My brother, who lives in Florida, and I are sick. We couldn't take care of him". 
"When I spoke to Clara Maass and explained to them that I couldn't take care of my dad, they told me they would place him in a home. This was almost a year and a half ago. Then they didn't call back. 
The circumstances surrounding this incident are under investigation.
​