Orange
Police in Orange are searching for a man wanted in connection with a vehicle pursuit that occurred in Orange.
Police said that Detectives of the Orange Street Crimes Gang and Narcotics Task Force were in the area of 528 Scotland Road addressing concerns of quality of life issues, motor vehicle infractions, and gang activity when detectives observed a black BMW with tinted windows idling. 
According to police officials, shortly thereafter, one of the suspects, Darius Adams was observed walking over to the BMW, opening the front passenger side door, briefly leaning in, and removing a concealed object from his waistband area. 
Detectives decided to investigate further and approached the individuals in the BMW. The driver, Joseph Adams, noticed police presence and pulled off abruptly, Striking a detective in the forearm area with the driver's side mirror, police said. 
According to police, another detective was also struck in the arms and body area with the driver's side door. Joseph Adams also struck the front passenger side fender of the police vehicle in his attempt to flee from police presence.  
Police officials said that a vehicle pursuit ensued throughout the City of Orange and ended in a three-car accident involving the BMW in the City of East Orange. At this time, the vehicle was rendered inoperable. 
According to police, Darius Adams remained in the BMW passenger side with a loaded handgun and an extended magazine with live rounds capable of holding 30 9mm bullets.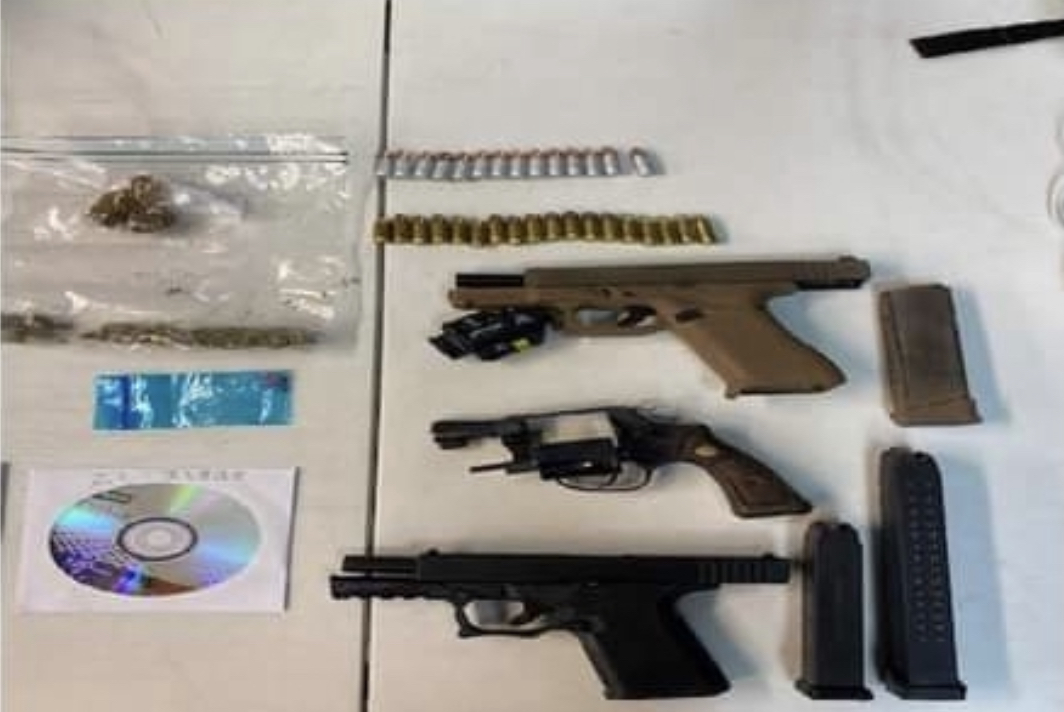 Subsequently, Joseph Adams and Ramadhan Muhammed bailed out and fled on foot, police said.
According to police, during the foot pursuit, Ramadhan Muhammed was apprehended and found to be in possession of two loaded weapons, one of which had two extended magazines loaded with live rounds capable of holding 16 rounds each. 
Police said that Muhammed is also a "certain persons not to possess a weapon" due to prior convictions of various weapon-related charges. 
According to police officials, during the incident, Joseph Adams managed to flee on foot in an unknown direction. A warrant was issued for his arrest.