Mountainside

By: Richard L. Smith 
Union County officials initiated an emergency alert to thousands of cell phones in the region as they conducted an extensive search for a missing autistic teenager.
Sophia Hetrick, the missing teen, was initially believed to have disappeared in the Mountainside, NJ, area of the Watchung Reservation on Sunday afternoon.
The incident began shortly before 4 p.m. when police were called to Sealy's Pond inside the reservation after Hetrick's family reported her missing.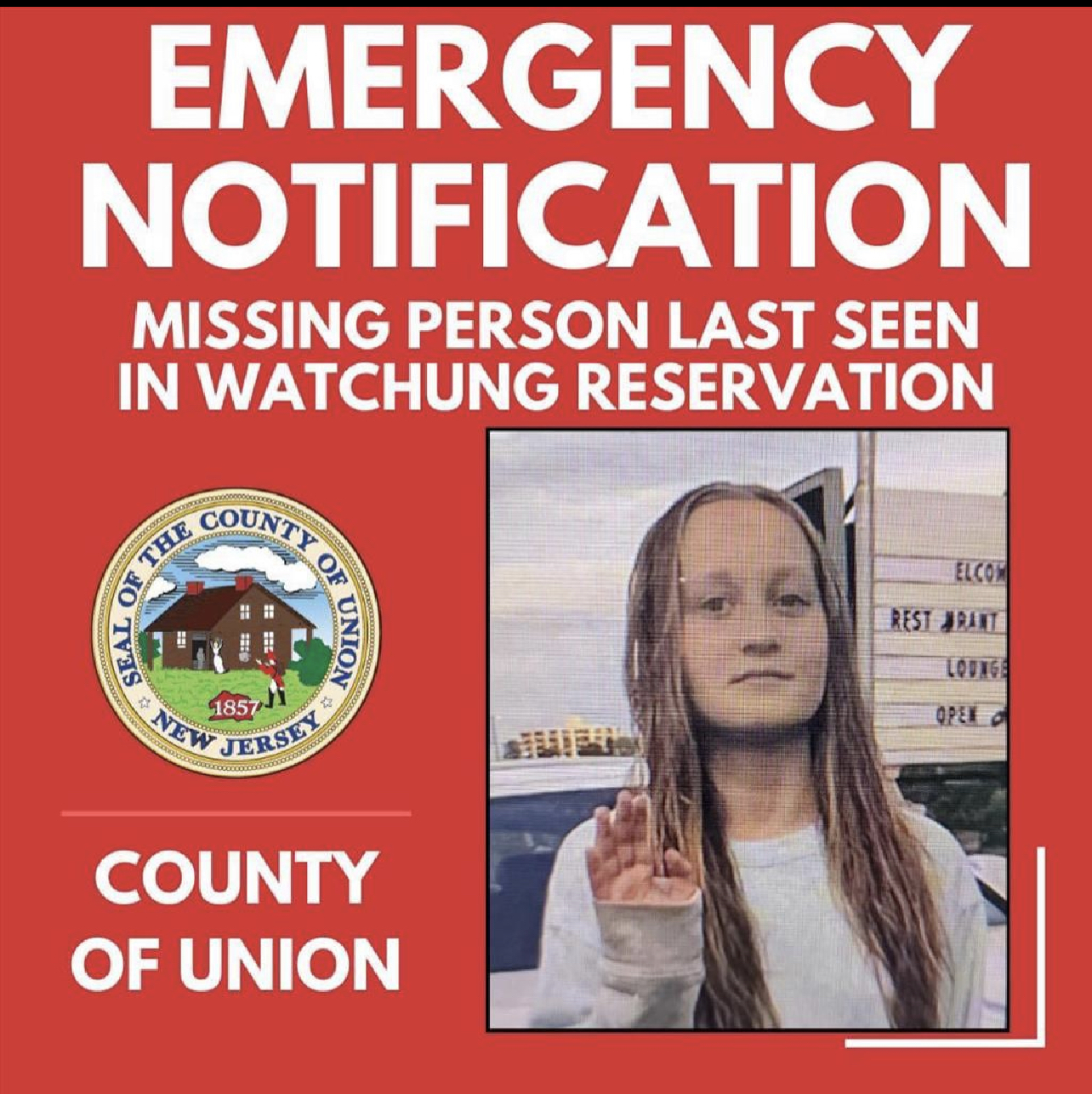 Over several hours, authorities from various agencies, including the Perth Amboy dive team, scoured the area.
An unexpected emergency alert was sent out to the public around 10:30 p.m., causing alarm among many residents who were unfamiliar with this type of alert.
Typically, such alerts are associated with the AMBER Alert, which is triggered in cases of abducted children believed to be in grave danger. 
Hetrick, described by Union County Police in the alert as a white teen girl with blonde hair, was last seen wearing a pink top and white shorts in the Loop Recreation area.
The emergency alert urged anyone who spotted Hetrick to dial 911.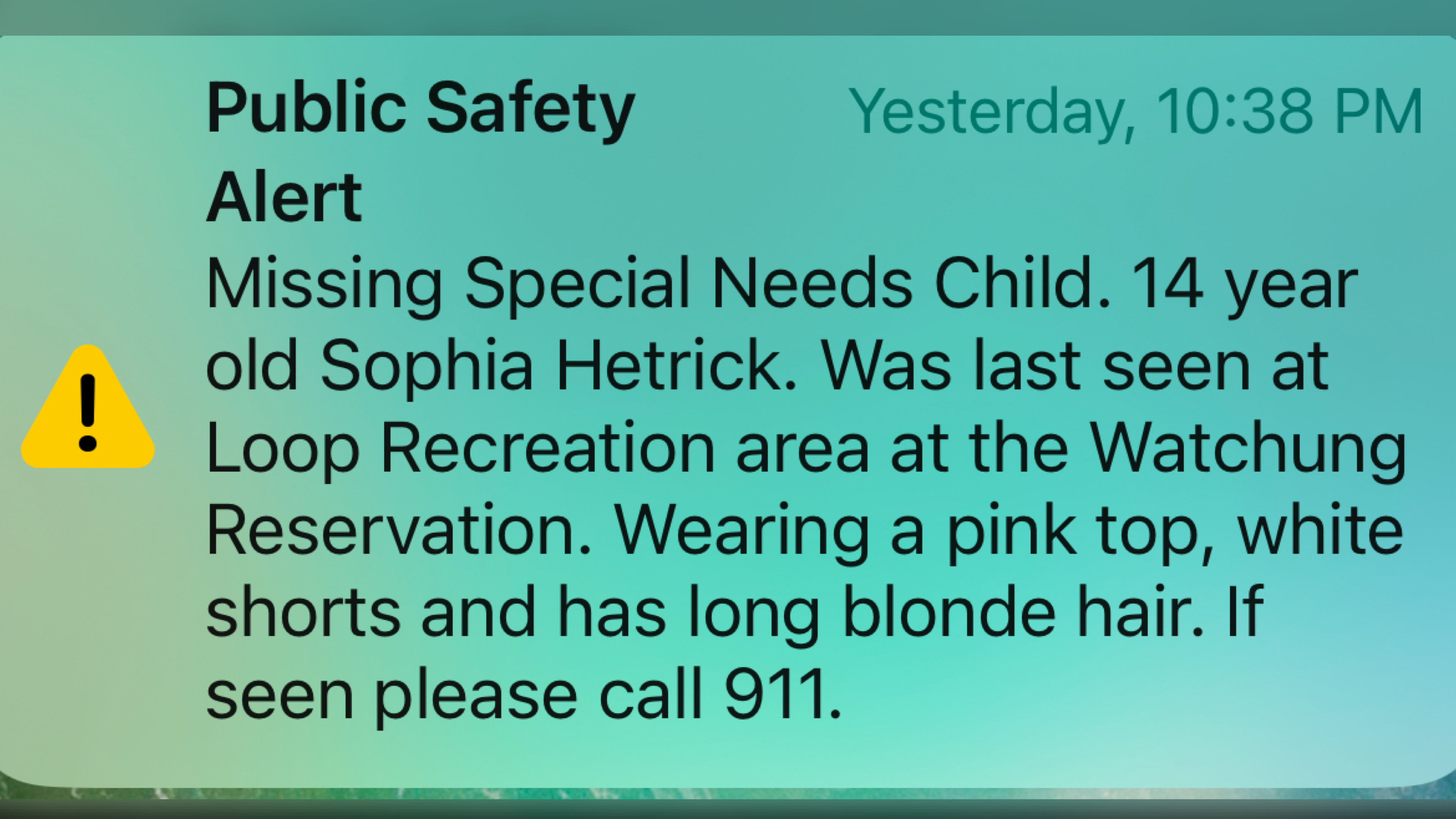 Around 11 p.m., Hetrick was found safe and unharmed at Watchung Hills High School. The circumstances of how she arrived there are under investigation by Union County authorities.
She has since been reunited with her family.
Authorities are now working to determine the details of Hetrick's movements leading up to her safe recovery.