Bloomfield
Police in Bloomfield are looking for a suspect wanted for stealing a cartload of items from a store in the Township on March 7. 
According to authorities, officers responded to 60 Orange Street (Home Depot) on a report of shopliftings in progress.
Upon arrival, police said Loss Prevention observed a Hispanic male, around the age 35-40 years old, took a flatbed full of items, including laundry detergent, paper towels, and bleach, before walking out of the store without paying.
Police say the suspect wore a gray shirt, gray pants, and a black baseball cap.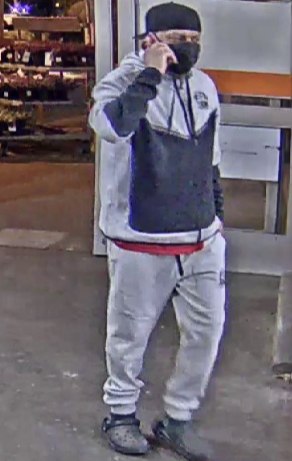 According to police, at the same time, this was taking place, another employee observed two other shoplifters attempting to steal. 
These suspects were described as white males in their twenties.
Police say the men were stopped with $3,065.98 worth of power tools when they fled the store.
Some of the proceeds were recovered by the employee.
Bloomfield Police are investigating these incidents.