Newark
By: Tracie Carter
Police in Newark are asking the public for help identifying a man who is wanted in connection with a robbery that occurred Wednesday, November 30th. 
According to a statement released by Newark Police, at approximately 3:07 p.m., police responded to the Family Dollar store, located at 62 Broadway, on a robbery call.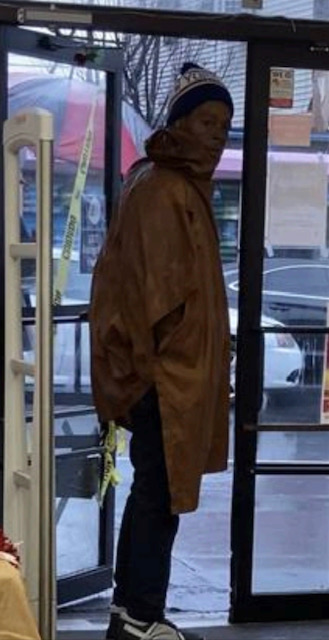 Police said upon arrival, they learned that a worker confronted the suspect after he attempted to shoplift several items.
During the incident, the assailant gestured as if he had a weapon and verbally threatened to shoot the worker.
Police say he then fled the scene eastbound on Broadway, towards 7th Avenue.
Newark Police described the suspect as in his forties, 6-ft. tall and 180 pounds. He has little facial hair and a mixture of black and gray hair.
Police say the man wore blue jeans, a NY winter hat, a brown rain poncho, and blue, white, and gray sneakers.
Director Fragé urges anyone with information about the identity of this suspect to call the Police Division's 24-hour Crime Stopper tip line at 1-877-NWK-TIPS (1-877-695-8477).
All anonymous Crime Stopper tips are kept confidential and could result in a reward.