Linden
By: Richard L. Smith 
A wave of ongoing physical confrontations between juveniles has left residents and business owners exasperated as the clashes spill into local residential neighborhoods.
This week alone, two altercations erupted, one of which prompted a heavy police presence at the high school on Wednesday.
Linden residents told RLS Media the skirmishes involving teenagers have become a persistent concern for the community, with videos revealing an escalation in frequency and intensity.
"The clashes have not only disrupted the peace but have also raised serious concerns about the safety of Linden's neighborhoods," a resident told RLS Media Thursday.
The most recent brawl occurred on St. George Avenue, escalating tensions as residents witnessed the violence unfolding in their own backyards.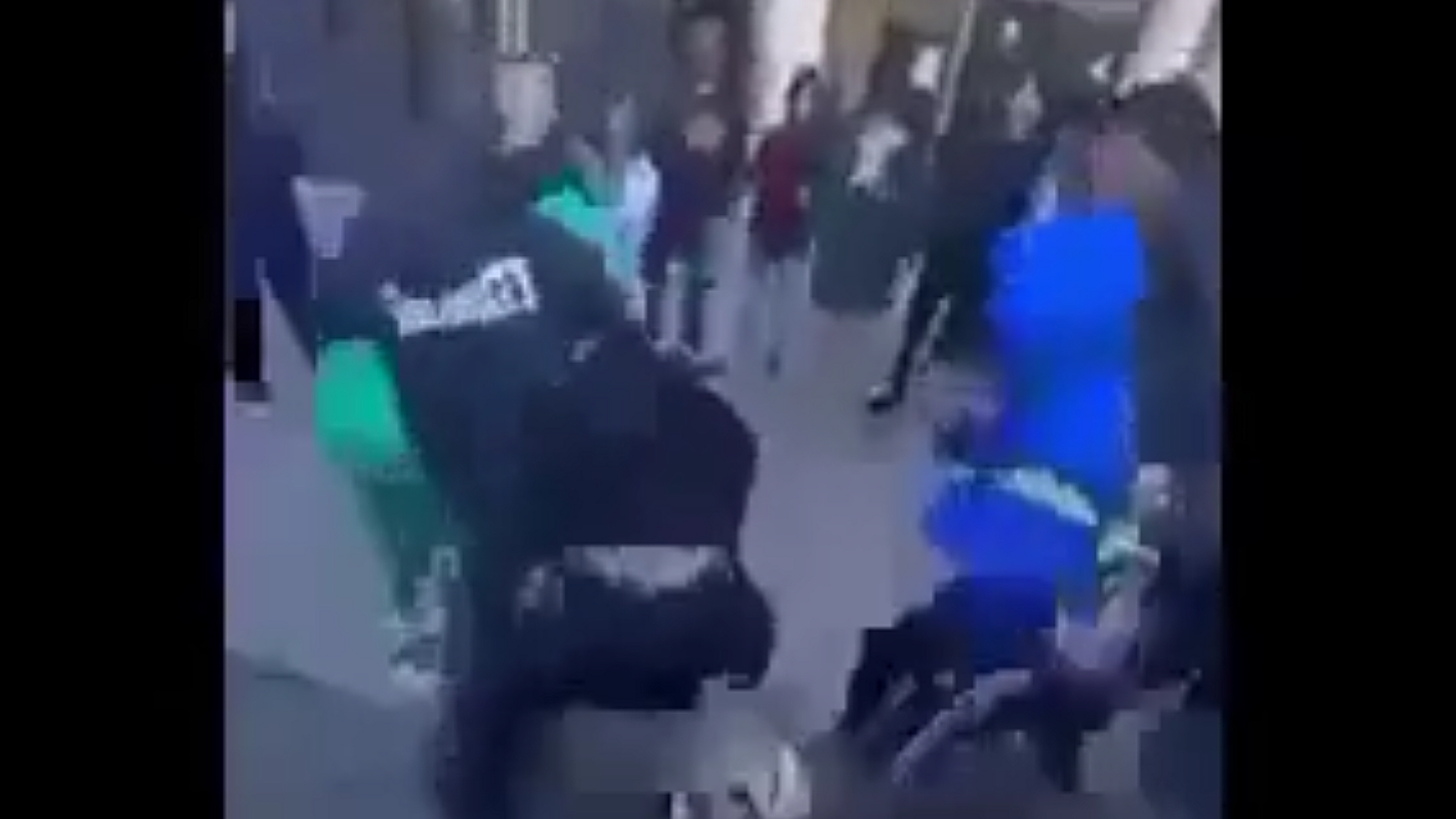 Eyewitnesses reported hearing loud arguments and seeing groups of adolescents engaging in physical altercations while others used their cell phones to record violent encounters.
Fights on and around St. George Avenue promptly called law enforcement to intervene and restore order.
Another confrontation erupted again within the residential neighborhood yesterday.
This time, the clash resulted in an increased police presence as authorities raced to diffuse the situation before further damage could be inflicted. Community members, who have endured these recurring incidents, expressed frustration and demanded a lasting solution to end the violence plaguing their city.
Wednesday's incident at the high school brought particular alarm, prompting heavy police presence to ensure the safety of students, faculty, and staff.

Around the same time of the dispute, Linden Police said there was a motor vehicle stop conducted in the area of 117 W. Street Georges Avenue, near Linden High School.  
As officers were conducting the stop, several juveniles were in the area squirting water guns and throwing water balloons at each other.
According to the Police, this incident was unrelated to the traffic stop. 
The officer then attempted to detain him and he became combative and was subsequently arrested for disorderly conduct. 
During this encounter, Linden Police said the group of juveniles grew to approximately 30-40, with several acting disorderly and aggressive towards officers, prompting police to request assistance from other municipalities. 
During the encounter, several officers sustained minor injuries and two juveniles and an adult was arrested. 
Law enforcement officials worked diligently to restore calm and maintain order, but the recurring nature of these fights underscores the pressing need for a comprehensive resolution.
As the city of Linden grapples with these ongoing conflicts, it is evident that the need for constructive dialogue, increased community engagement, and targeted interventions is paramount to quelling the surge in juvenile fights that have overwhelmed the area.