Several Arrested in Newark Police Pursuit of Carjackers That Ended in Orange
Submitted by
RLS Staff
on Feb 17 2020 - 8:34am.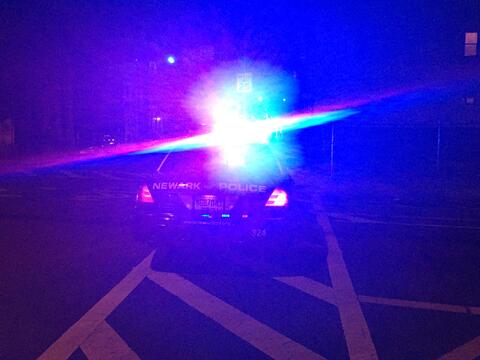 A high-speed police pursuit of several suspects wanted for alleged armed robberies and carjackings began in Newark and ended several miles away in Orange with police apprehending several suspects.
According to preliminary reports, police attempted to pull over a vehicle occupied by several masked suspects who were wanted for felonies around the city.
The driver reported sped away from police and made his way onto the westbound lanes of I-280, where it exited in Orange then crashed into a pole near South Center and Freeway Drive.
Drivers in the area said several suspects wearing masks jumped from the car and began to run, but officers immediately chased two of the males down and placed them under arrest.
Police officers from Orange found at least two additional suspects in the vicinity of Lincoln Avenue and Crane Street.
Authoritities confirmed that the vehicle, black 4-door 2013 Honda Accord with a license plate number "H20-HSS," was stolen out of Newark.
All occupants were turned over to Newark Police without further incident.
There were no physical injuries reported and the incident remains under investigation.