Scotch Plains
Fanwood
Over 160 Scotch Plains-Fanwood Public Schools students in grades 6th - 8th competed on Thursday, January 20, in a national math competition hosted by the Mathematical Association of America.
AMC 8 is a 25-question, 40-minute multiple-choice mathematics examination for middle school students to test their problem-solving skills. 
Topics range from counting and probability to coordinate geometry to spatial visualization. 
The annual competition allows middle school students to develop positive attitudes toward mathematics and prepare for future careers.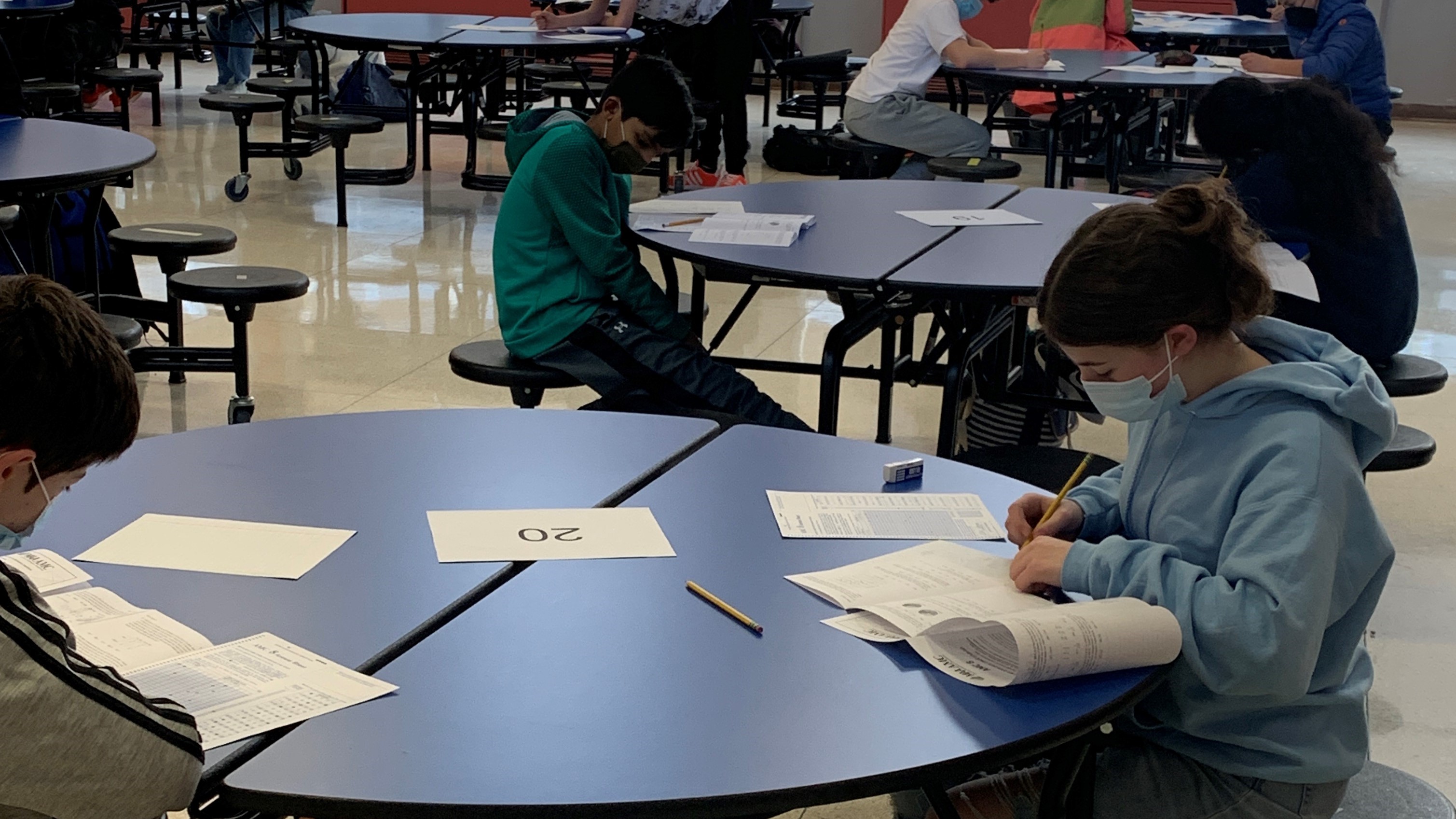 "After not competing last year due to the pandemic, we were excited to return to the AMC 8 competition with more students than ever before," Sarah Kaeli, district Supervisor of Mathematics, said. 
"AMC 8 allows our students to compete against each other and students from across the country to test their mathematics skills in a fun, low-stress environment."
Students from Malcolm E. Nettingham Middle School and Terrill Middle School took the exam on Thursday afternoon; official scores are expected in late February.
Kaeli said the competition complements the district's mathematics curriculum, which supports critical thinking at all levels and helps students develop abstract and quantitative reasoning abilities, effective communication and analytical skills, and perseverance in solving real-world problems.
For more information about the competition, visit https://www.maa.org/math-competitions/amc-8.