Scotch Plains
A team of four students from Scotch Plains-Fanwood High School was one of the 57 teams selected nationwide to have their experiment tested on a suborbital rocket as part of the inaugural NASA TechRise Student Challenge.
Nearly 600 teams applied, representing 5,000 students in grades 6 through 12 from across the country. 
Administered by Future Engineers, the challenge aims to inspire students to seek a deeper understanding of Earth's atmosphere, space exploration, coding, and electronics, as well as an appreciation of the importance of test data.
An Irrigation System for Microgravity
The ninth-grade students – Madeline Marcovecchio, Audrey Ricks, Sophia Seith, and Saanvi Suresh – and their advisor and biology teacher, Lauren DeNicola, are designing an irrigation system for outer space. 
The system would water plants and then extract the excess water from the soil using a hot air mechanism, like a hairdryer, allowing the water to be recycled for the next time the plants need to be watered. 
They hope the irrigation system for microgravity will pave the way for providing fresh produce to astronauts in areas like the International Space Station.
"I am so proud of the students' curiosity, perseverance, creativity and dedication," DeNicola said. "This opportunity from NASA allows them to go beyond the classroom and gain real-world STEM experience."
Saanvi Suresh, who first heard of the tech challenge and formed the team, said being selected was a dream come true, especially for an aspiring NASA engineer.
"I have always loved building things and thinking outside of the box," Suresh said. "My dream has been to work in the field of engineering and invent things that can help the world." 
"Innovation is something that I love and know is an integral part of engineering and design. Since NASA is continuing to explore the planets beyond our world, experiments like our irrigation system for space will play an important role on those future missions, Suresh continued."
NASA-Funded Spot
The winning teams include more than 600 students from 37 states and territories. Winners can be found on the Future Engineers website.
"At NASA, we educate and inspire the next generation of scientists, engineers, and explorers," said NASA Administrator Bill Nelson. 
"The TechRise Student Challenge is an excellent way for students to get hands-on experience designing, building, and launching experiments on suborbital vehicles. I'm so impressed we received hundreds of entries from across the country, and I want to congratulate the winning teams. I can't wait to see these incredible experiments come to life!"
Suresh and her teammates said they are excited about this opportunity.
"How often do students get recognized by NASA and given the opportunity to send something into space while in high school?" Suresh said. "It feels so surreal."
In addition to the space irrigation systems, the winning proposal included measuring greenhouse gases, lunar dust mitigation, exploring human health in space, and understanding the effects of microgravity on physical phenomena ranging from the behavior of waves in liquids to the effectiveness of inkjet printing.
The winning teams each receive $1,500 to build their experiments and a NASA-funded spot to test them, either on suborbital rocket flights operated by Blue Origin or UP Aerospace or on a high-altitude balloon flight from Raven Aerostar.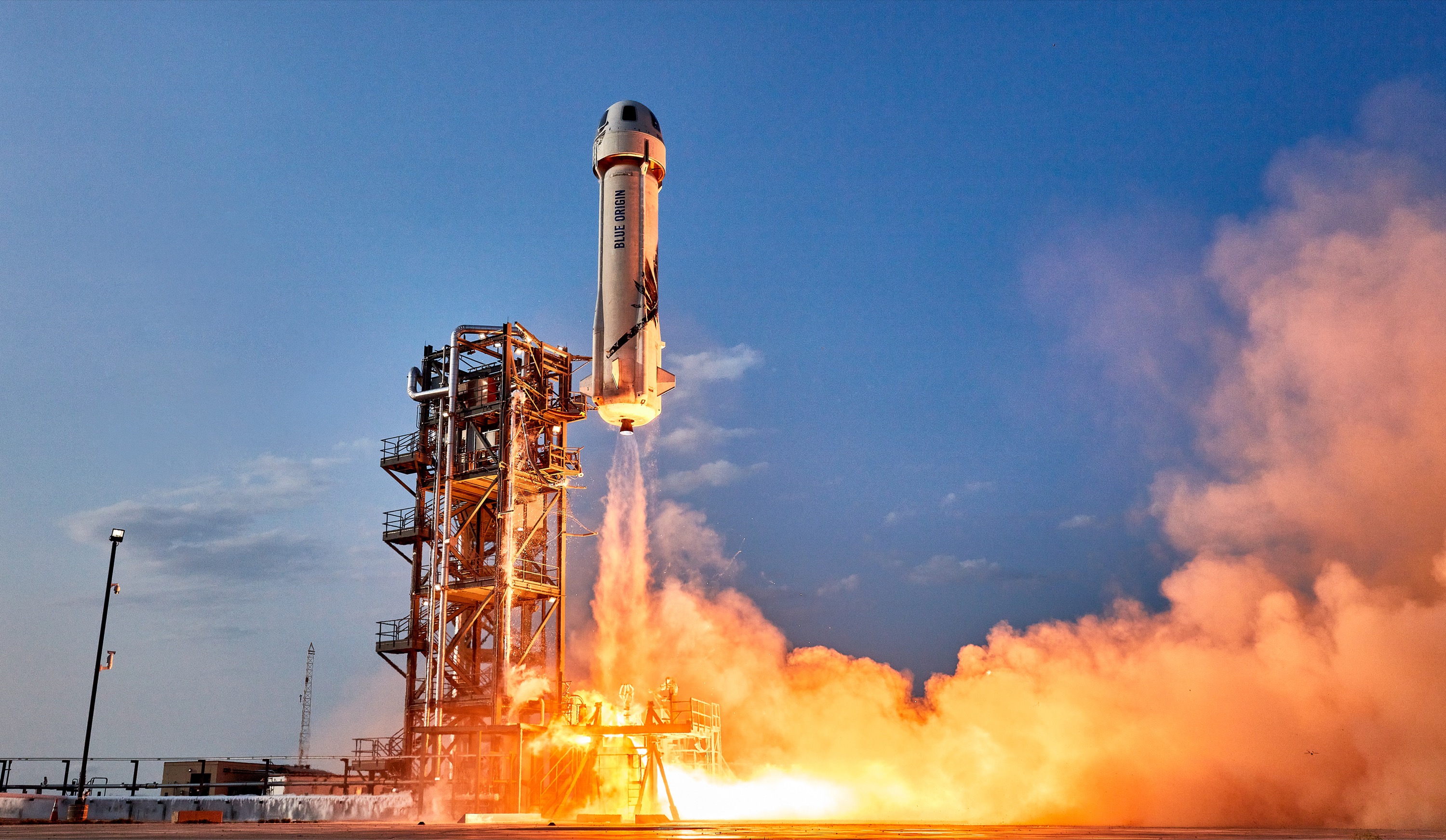 Experiments assigned to high-altitude balloon flights will have more than four hours of flight time for testing experiments, while those flying on suborbital rockets will have three minutes of testing in microgravity. 
The teams also receive a suite of materials for preparing their payloads, access to flight simulator software, and technical support from experts.
The selected student teams will build the payloads in preparation for the flight test, targeted to take place in early 2023.
A slate of nearly 500 volunteer judges, including teachers, NASA personnel, and technology subject matter experts, offered their time, passion, and expertise to review entries and select winners across a broad geographic distribution. 
Proposals were evaluated on criteria including the originality of their flight experiment idea, its impact on education and/or society, and the quality of the build plan.