Roselle Park
By: Yuritza Arroyo
On Sunday, December 18, Santa's Parade of Lights will be returning to Roselle Park for the fourth year, according to Roselle Park officials.
Officials say, the parade will commence at 7:00 p.m. and will take off from the Roselle Park Train Station.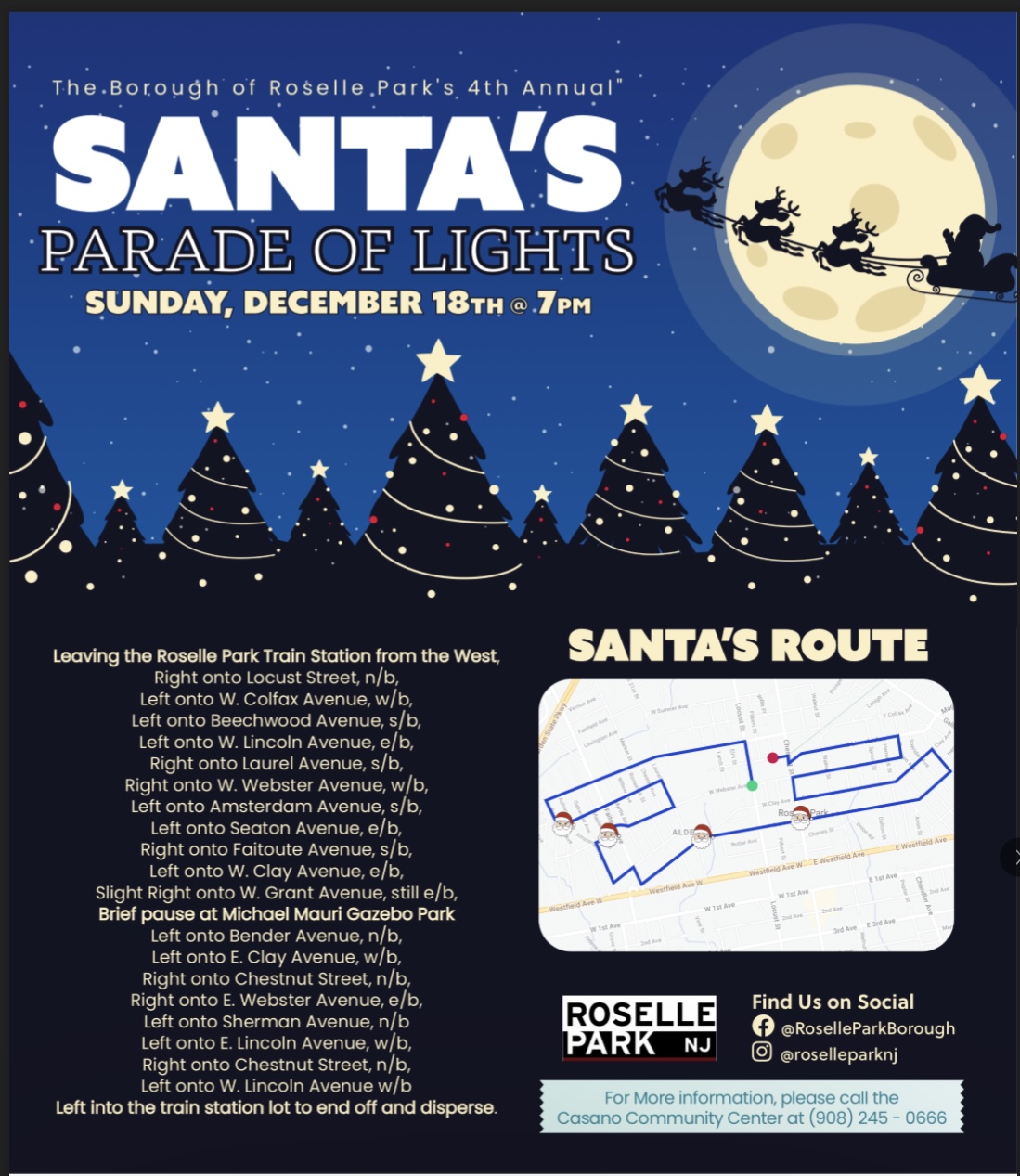 Leading the parade will be the Roselle Park Police Department, followed by a float carrying Mayor Joe Signorello III and the Roselle Park Borough Council.
The parade will conclude with a float carrying Santa and Mrs. Claus.
"Every year, Santa's Parade of Lights is a tremendous hit amongst families across the Borough," said Mayor Joe Signorello.
"I'm excited to see residents lining the streets as members from our Borough - and even Santa himself - spread some holiday cheer! I hope to see plenty of families out there with us, and hope you can join."
Residents of all ages are invited to view the display along the parade route, including Michael Mauri (Gazebo) Park, Girl Scout Park, Aldene Park/Msgr. Loreti Park, and Boy Scout Park.