Newark
On Thanksgiving Day, November 25 The Good Eats Experience will be distributing children's coats and free meals to those in need.
The Good Eats Experience teamed with Dream Team for a coat drive on November 13, 2021, which will benefit children In Newark. 
Organizers said over 125 coats were donated thanks to members of the community.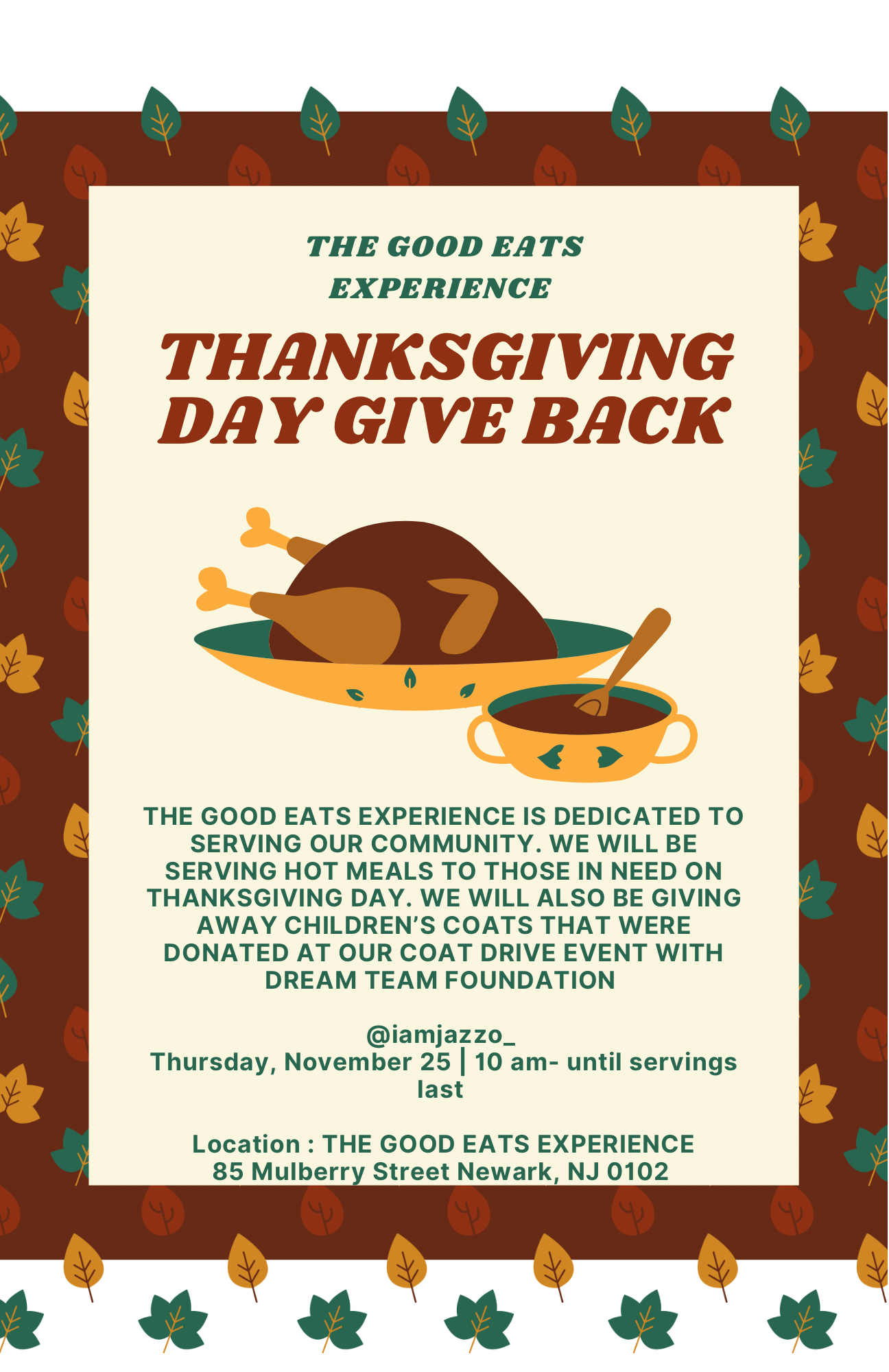 Dream Team Foundation, a 501(c)3 nonprofit focused on supplementing the provision of resources to local children's organizations whose mission is to encourage children to dream of success and achieve it ultimately. 
The nonprofit organization was pleased to join The Good Eats Experience in this joint effort to give back to Newark and participate in yet another humanitarian endeavor. 
The Good Eats Experience is located at 85 Mulberry Street in downtown Newark NJ.