Perth Amboy
The Middlesex County Prosecutor's Office are investigating the circumstances surrounding a crash that killed a Perth Amboy Police officer on Wednesday night. 
The initial investigation indicated that at approximately 7:45 p.m., emergency responders rushed to the scene of a crash in the 300 block of Harbortown Boulevard. 
Upon arrival, police found that a silver Ford rear-ended a silver Honda at that location.
Neither of the vehicles appeared to be marked cruisers and The Middlesex County Prosecutor's Office has not confirmed if the officer killed was on duty. 
The unconscious and unresponsive officer was transported to Perth Amboy Hospital under police guard but was pronounced dead before 9:30 p.m., according to reports.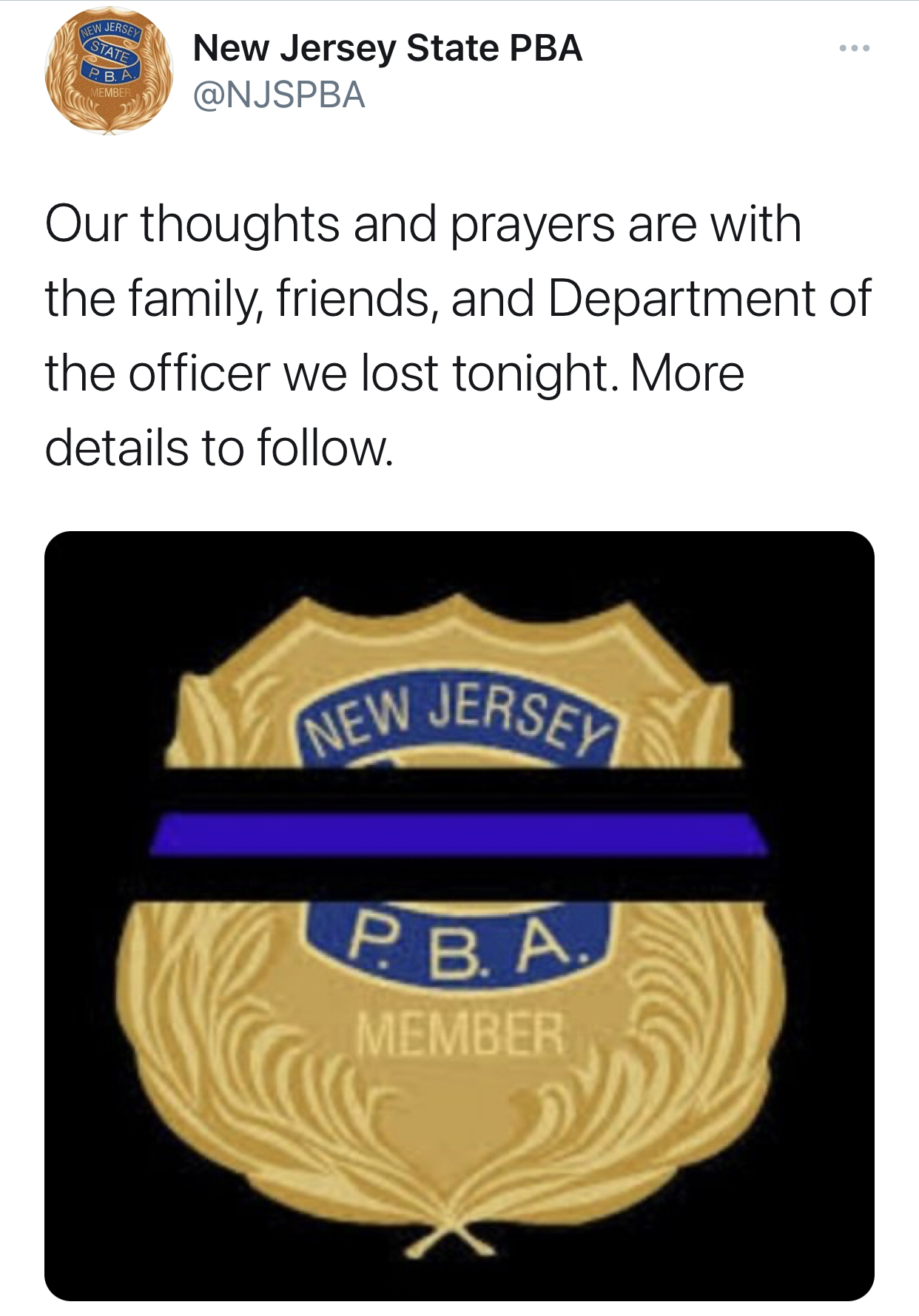 In a tweet, NJ State PBA expressed condolences for the death and confirmed that the fatally injured was a Perth Amboy cop.