Orange
Emergency responders rushed to the scene of a crash that injured two victims in Orange Sunday morning. 
A preliminary investigation revealed that at approximately 4:50 a.m., police responded to reports of a crash near the intersection of Central Avenue and South Center Street.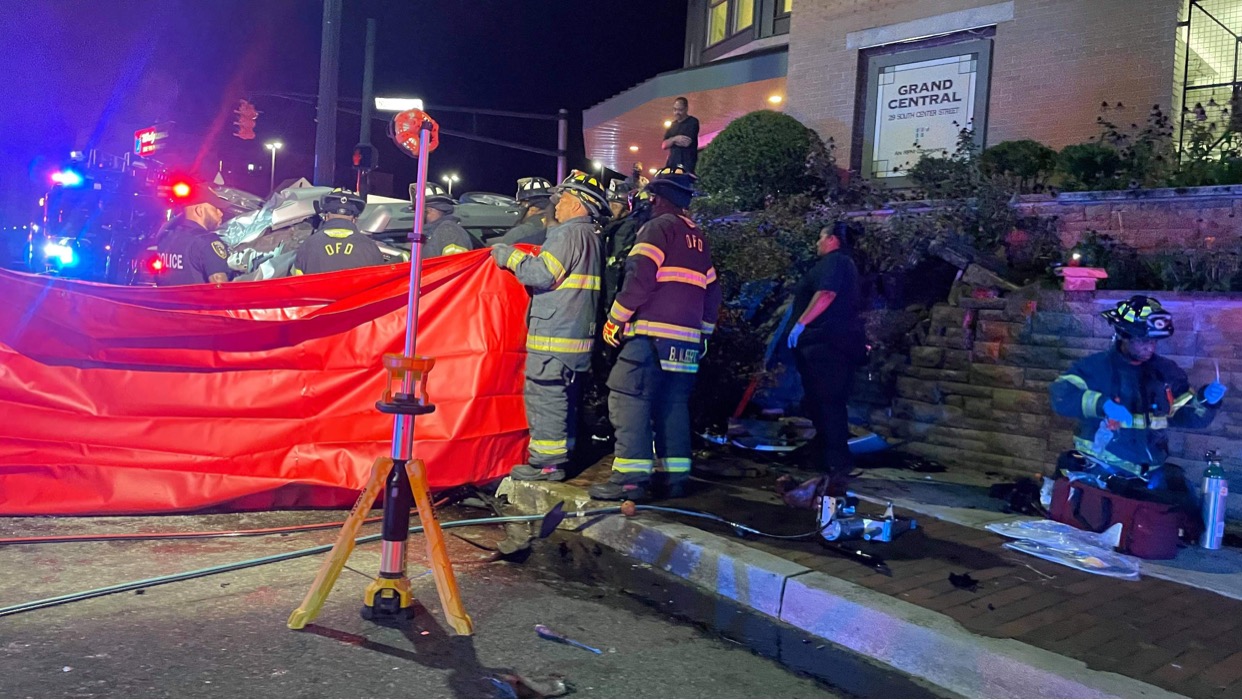 When firefighters and rescue crews arrived at the scene, they found a severely damaged and overturned vehicle with a trapped occupant inside and a person lying on the sidewalk at that location. 
Police say it appears that the driver of the car lost control while traveling westbound on Central Avenue from East Orange then crashed into a landscaping wall before taking out a  street light and benches. 
The driver was extricated from the vehicle by firefighters suffering severe injuries. A male pedestrian suffered serious injuries after being struck by the out-of-control car. 
The official cause of the crash is under investigation.