Newark
United Community Corporation will be providing turkeys, chickens, and groceries to residents of the City of Newark on Monday, November 22, in preparation for Thanksgiving.
Officials said the Community Action Agency's annual Friendsgiving Event will take place at the West Side Park football field in Newark at the intersection of South 13th Street and 18th Avenue from 11 a.m - 1 p.m.
United Community Corporation will be giving out at least 150 turkeys and 150 chickens as well as packages of groceries and canned goods courtesy of the Community FoodBank of New Jersey.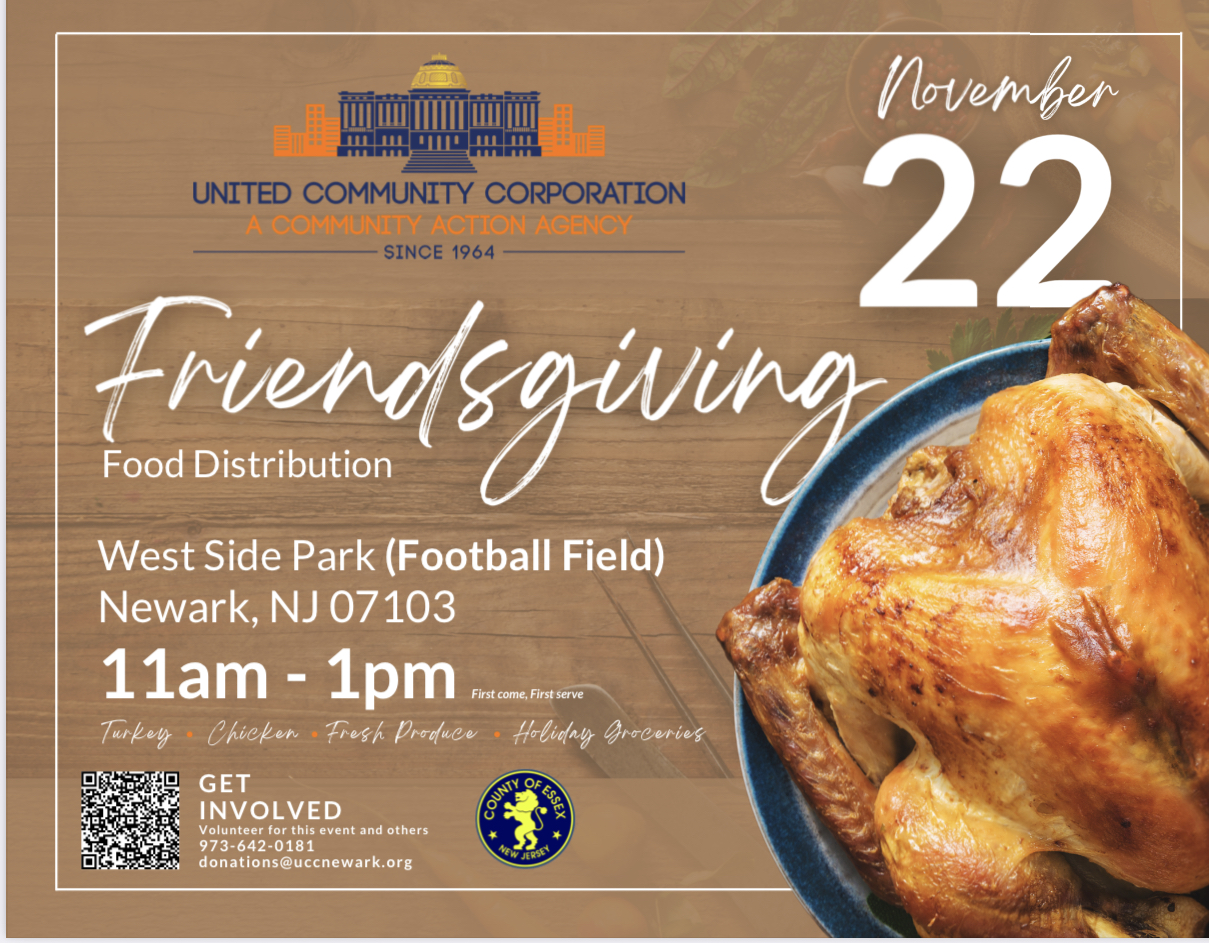 The turkeys and chickens will be given out on a first-come, first-serve basis.
Anyone interested in donating turkeys can contact UCC's Assistant Director of Community Engagement Alena Minatee at alena.minatee@uccnewark.org or by phone at 973-642-0181, Ext 5445.
United Community Corporation will have workers onsite to help clients begin the application process for our Comprehensive Eviction Prevention program, which provides assistance to those in danger through the NJDCA.
Additional information about UCC's energy bill assistance, youth, family, and senior programs will be available onsite as well. 
"UCC is proud to partner with the Community FoodBank of New Jersey to make sure that every family has something to be thankful for this Thanksgiving," UCC Director of Programs and Operations Steven Nagel said.
"UCC is also thankful that we will be able to provide a myriad of other services to assist our community onsite as well."