Montclair
On Sunday, October 3 at 7 p.m., artists from Broadway's Tony Award-Winning Show, Ain't Too Proud, will open the first event of Vanguard Theater Company's season with "Broadway on Bloomfield!"
Just weeks before Ain't Too Proud re-opens on Broadway, New Jersey natives Jelani Remy and Joshua Morgan return to the Garden State to perform at The Vanguard in a cabaret-style performance, including a post-show talkback.
Seats will be at tables of two or four, are limited to 80, and assigned seating tickets are now on sale. Vanguard Theater opened its doors on June 4, after a complete renovation that included installing a new state-of-the-art HVAC and air filtration system, touchless appliances and other COVID safety features.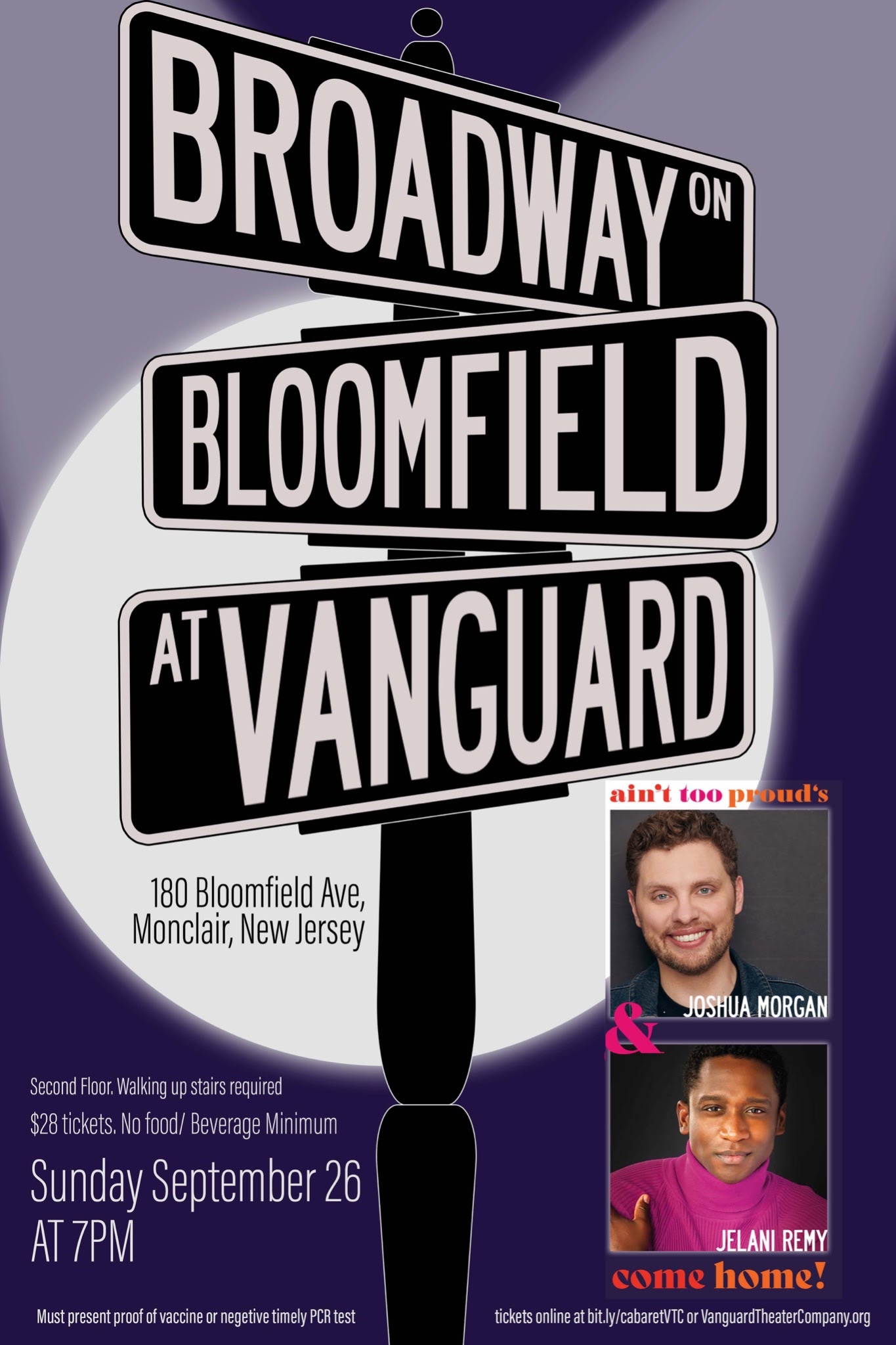 Proof of vaccination or a negative COVID PCR test within 48 hours is required, and all attendees must wear masks unless eating or drinking.
All audience members will be temperature checked upon entering. Light refreshments and beverages will be available for purchase.
In addition to Broadway on Bloomfield, Vanguard's season includes Next to Normal, Into the Woods, Rent, A Portrait of Ray, and more "Broadway on Bloomfield" evenings with performers from shows including Phantom of the Opera, Beautiful on Broadway, Hamilton, Frozen, Once Upon a One More Time, and more.
In part, Vanguard's season is made possible by a $92,000 grant by the New Jersey State Council on the Arts, as part of the largest appropriation the Council has ever received: $31.9 million as part of the New Jersey State budget approved by Governor Murphy last month.
Secretary of State Tahesha Way addressed attendees at the meeting announcing the award, commending the creativity and resiliency of arts organizations during the pandemic.
"The innovation New Jersey's arts community has shown over these last 16 months is awe-inspiring," said Secretary Way.
"We are grateful to Governor Murphy and the legislature for this monumental increase in funding and for recognizing the need for robust public support of the arts right now," said Council Chair Elizabeth Mattson.
"This funding is not only vital to ensuring the arts can continue to move forward and innovate but will support vital work to foster a more equitable and inclusive arts community.
We know there is still much work to be done, and we look forward to working alongside our partners and colleagues in the field as we embark on a new chapter together."
Vanguard Theater Company congratulates the other NJ grant recipients, especially sister arts organizations in Montclair, and is honored to be in their company.
Vanguard Theater Company welcomes all inquiries about its upcoming season and space at info@dreamvtc.org.