Edison
By: Richard L. Smith 
A school bus accident occurred in Edison on Wednesday morning, leaving local authorities to investigate the incident.

According to Edison Police Chief Thomas Bryan, the bus lost control while navigating a curve on Rahway Road at approximately 8:15 a.m.
Chief Brian said the bus veered off the road, traversing a small field before colliding with the side of a house, as reported by officials.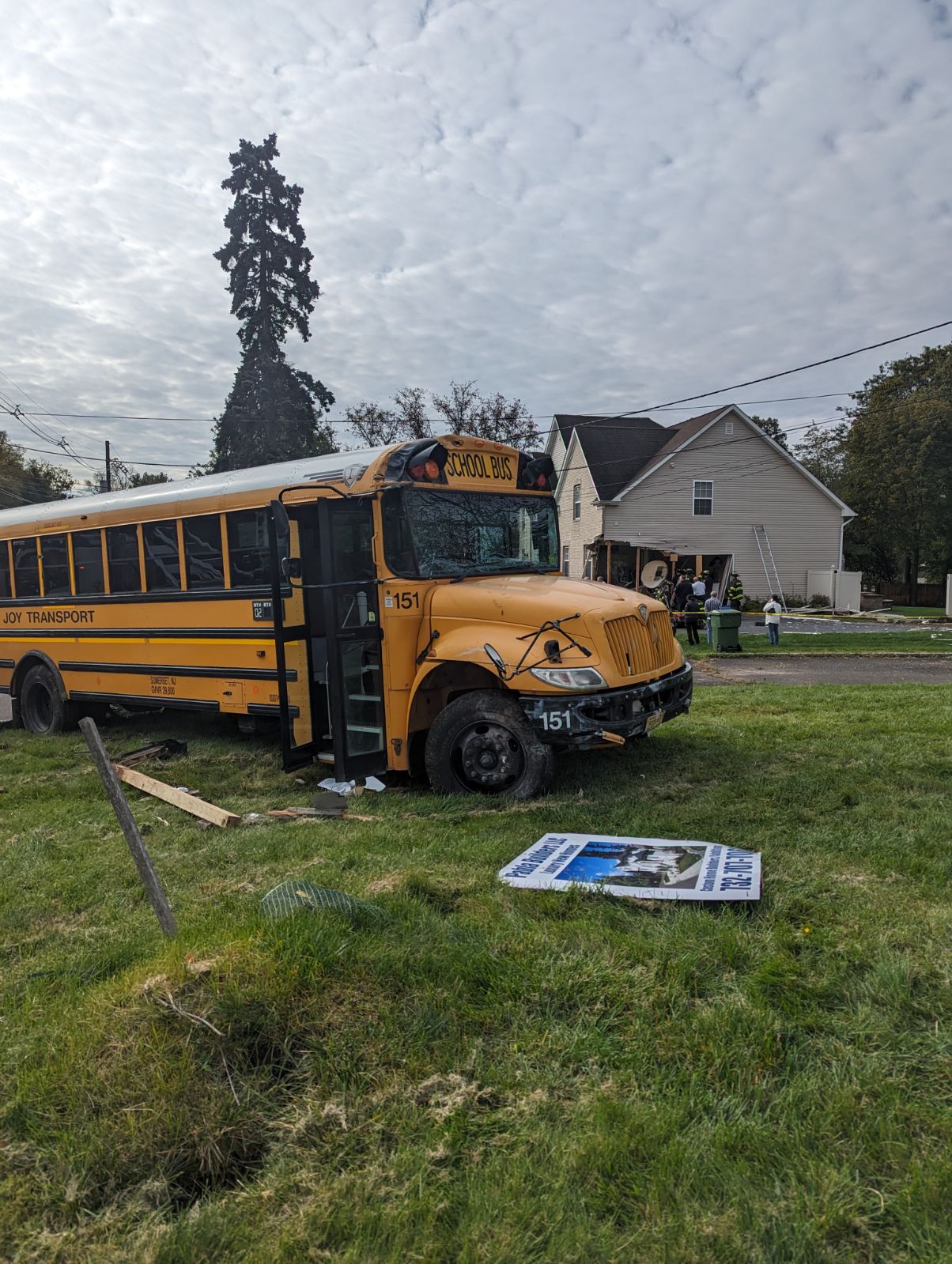 He noted that it appears the bus's brakes failed, prompting the driver to guide the vehicle through the field to avoid hitting nearby houses.
The Chief said one person suffered an injury to their ankle. The family was not home, but a cleaning crew of three was on the other side of the house at the time
Authorities are continuing their investigation into the incident.