Newark
Newark Police officials request the public's help with identifying a suspect who was captured on surveillance video breaking into a liquor store today, June 24. 
According to police, officers responded to a call about a burglary that occurred around 4:30 a.m. at Seabras Wine Beer Liquor, located at 83 Wilson Avenue. 
The video shows the suspect, a Hispanic male, using an object to break the store window. 
Police said that he entered the business, then left with several boxes containing alcohol. 
According to police officials, the suspect was wearing glasses, a white T-shirt and camouflage shorts.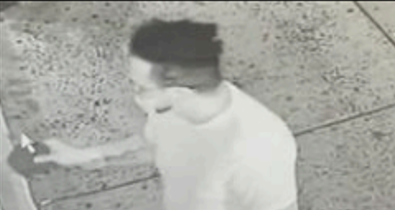 Newark Police officials urge anyone with information about the suspect to call the Police Division's 24-hour Crime Stopper tip line at 1-877-NWK-TIPS (1-877-695-8477). 
All anonymous Crime Stopper tips are kept confidential and could result in a reward.    
Anonymous tips may also be made using the Police Division's website at: www.newarkpd.org.