Bloomfield
Bloomfield Police arrested a Newark resident then charged him with theft. 
On March 14, police said officers responded to the area of Grove Street on a report of package theft.
According to Bloomfield Police, a male, later identified as Mr. Isaiah Nugent, who was wearing all black, stole an Amazon package that contained one 10-pound dumbbell from a porch.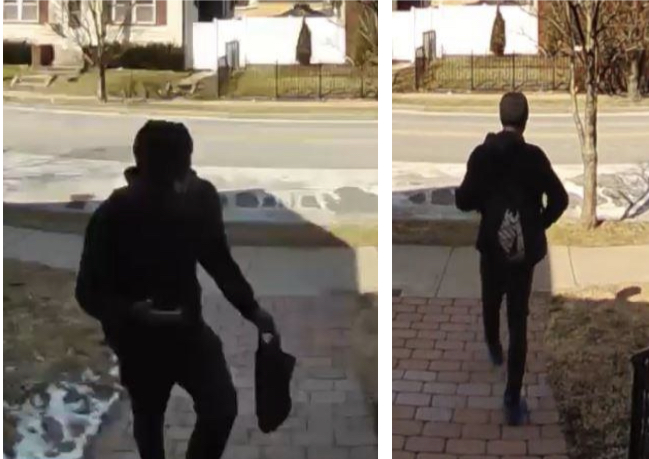 The value of the item was $20.00. 
Police say video surveillance was recovered of the incident.
The suspect was later identified, arrested and charged accordingly.
Mr. Nugent is considered innocent until proven guilty in a court of law.