Newark
A fire burned at a Newark scrap metal facility, sending thick black smoke into the air beginning on Wednesday morning. 
The fire broke out at 182 Calcutta Street and continued burning through much of the day.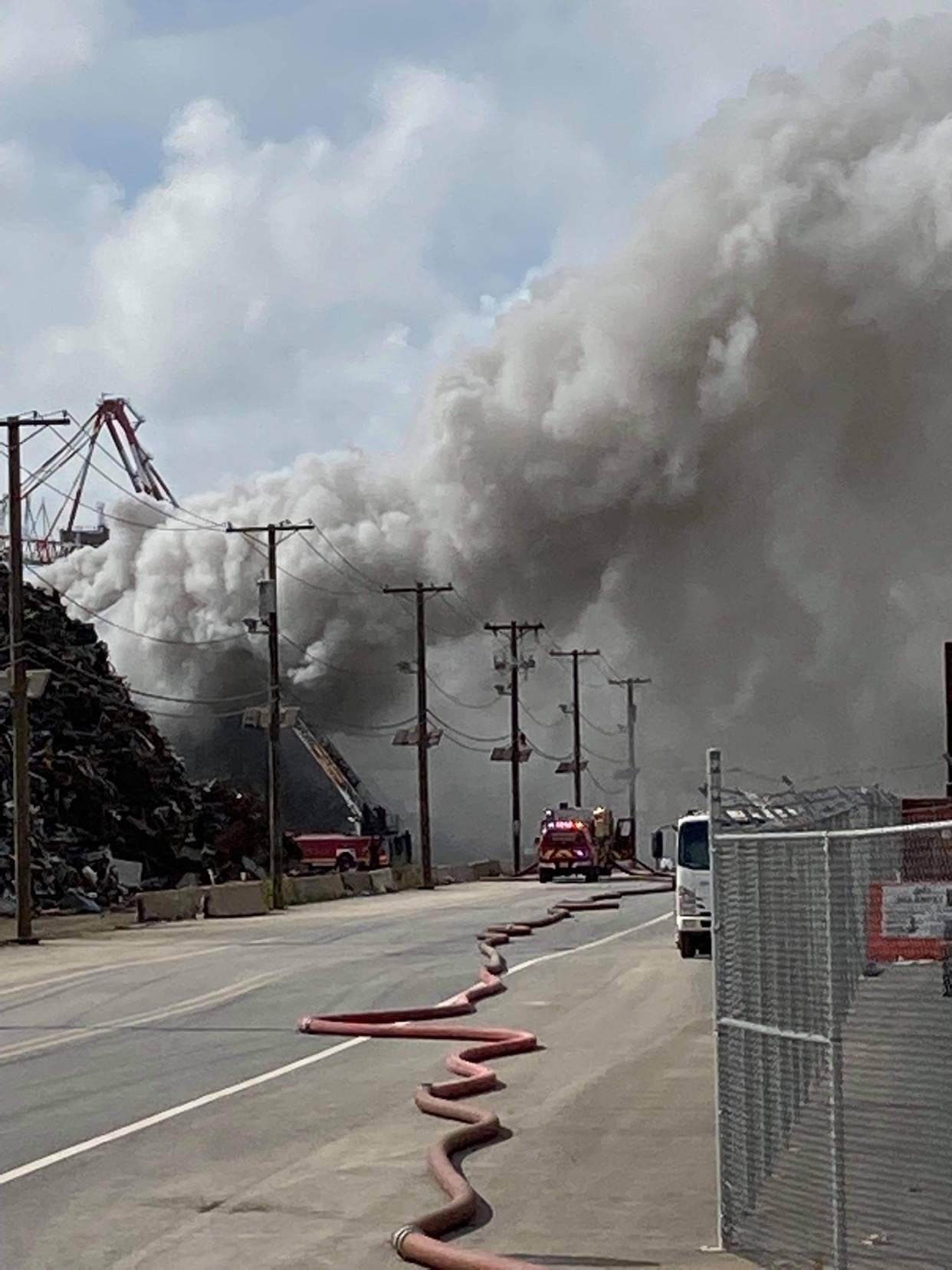 The site is surrounded by water on almost all sides, hampering firefighting efforts.
Residents around Newark and callers to FDNY reported smelling smoke in Upper Manhattan and the Bronx.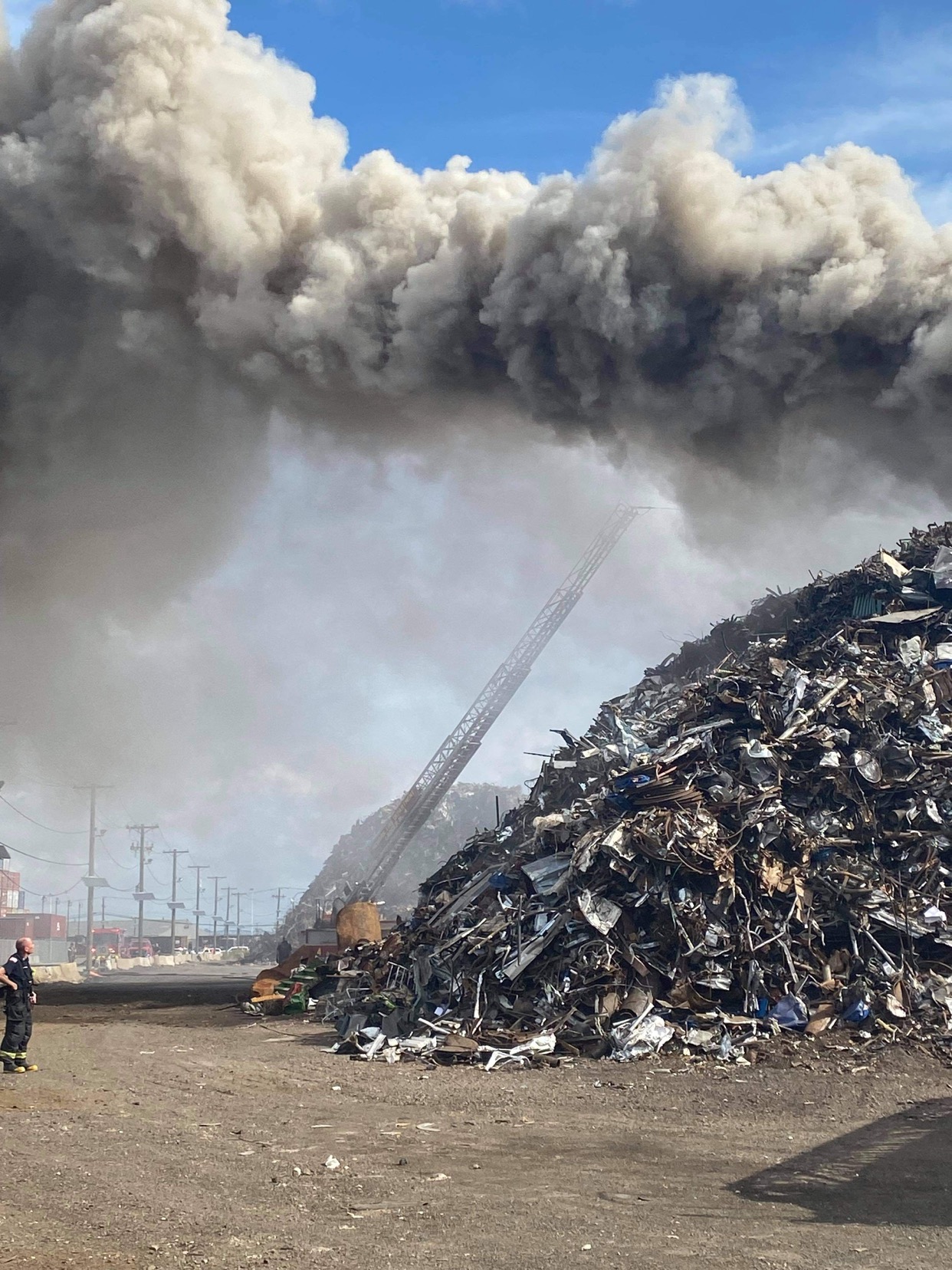 The second alarm fire is under control, but firefighters appeared to be hitting hot spots for an extended period of time.
The cause of the fire is under investigation.