Newark
Newark Beth Israel Medical Center announced the name of the hospital's facility expansion project, "Newark Strong." 
Officials said the $150 million expansion project will include a new 17,000-square-foot, glass-enclosed main lobby, expanded adult and pediatric emergency departments, new hybrid operating rooms, and a dedicated center for all cardiac services. 
It's the largest expansion of the facility in more than 50 years.
"This is such an exciting time for our employees, physicians, and community. This inclusive project will transform our hospital and spark investment in the Southward. 
Our employees, physicians, nurses and community voted and they chose a name that captures what this project means to our neighbors as well as our staff," said Darrell K. Terry, Sr., President and Chief Executive Officer of Newark Beth Israel Medical Center and Children's Hospital of New Jersey.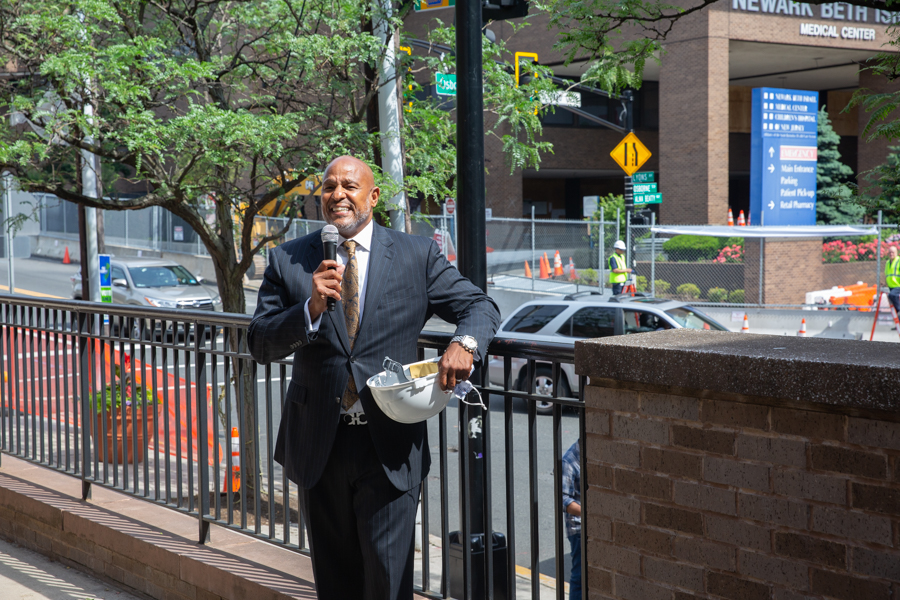 Throughout the project's construction phase, the hospital will prominently display the name on a banner located on the corner of Osborne Terrace and Lyons Avenue, right in front of the hospital. 
This transformation will include:
 A new 17,000-square-foot, glass-enclosed main lobby with modern seating areas, an expanded registration area and community meeting spaces. The new lobby will move the hospital's front entrance back onto Lyons Avenue.
-The new lobby will transform the hospital from an enclosed brick structure with an obscure entrance into a light-filled welcoming space with a prominent entrance on Lyons Avenue.
         An expanded Emergency Department
The ED will increase by approximately 4,000 square feet, including nine new treatment areas in the adult ED, three new pediatric treatment areas and one new fast-track treatment area. The ED will also boast new exterior signage as well as a separate waiting area for families who come to the pediatric emergency department for care.
        A brand new Intensive Care Unit
Our new intensive care unit will be right-sized to accommodate all patient needs. This includes additional space for clinical equipment and more room for loved ones.
       Cardiac Care:
Newark Beth Israel is home to one of the nation's top 10 heart transplant centers, New Jersey's only Advanced Lung Disease and Transplant Program, and a Valve Center that performs complex cardiac valve procedures, including (TAVRs). The renovation project places all of these services under one roof in a center that is easily accessible to patients and will include new patient consult rooms, exam rooms, cardiac catheterization suites with the latest advanced medical imaging devices, and a hybrid operating room.
Residents can find out more information about the project by visiting: rwjbh.org/nbiexpansion.