Newark
"Your talents are trailblazing, and I thank you for being a great leader, artist-scholar, and model student" - Principal Devonne DeNose 

By: Richard L. Smith 
In a historic ceremony held inside the nation's first school of the visual and performing arts of its kind in Newark, an Arts High School talented tumbler has made her decision to remain in NJ and continue cheering in college.
Senior Zimayah Mosley, 17,  signed up to cheer for Caldwell University on Monday afternoon. 
In a 2 p.m. ceremony that was broadcasted live on social media, Mosley, joined by her mother, was hosted by  Arts High's Principal Devonne DeNose, Athletic Director Ron Fazio, her coach Ms. Raven Parker and about 60 students in a ceremony held in the school's atrium which is just outside the gymnasium.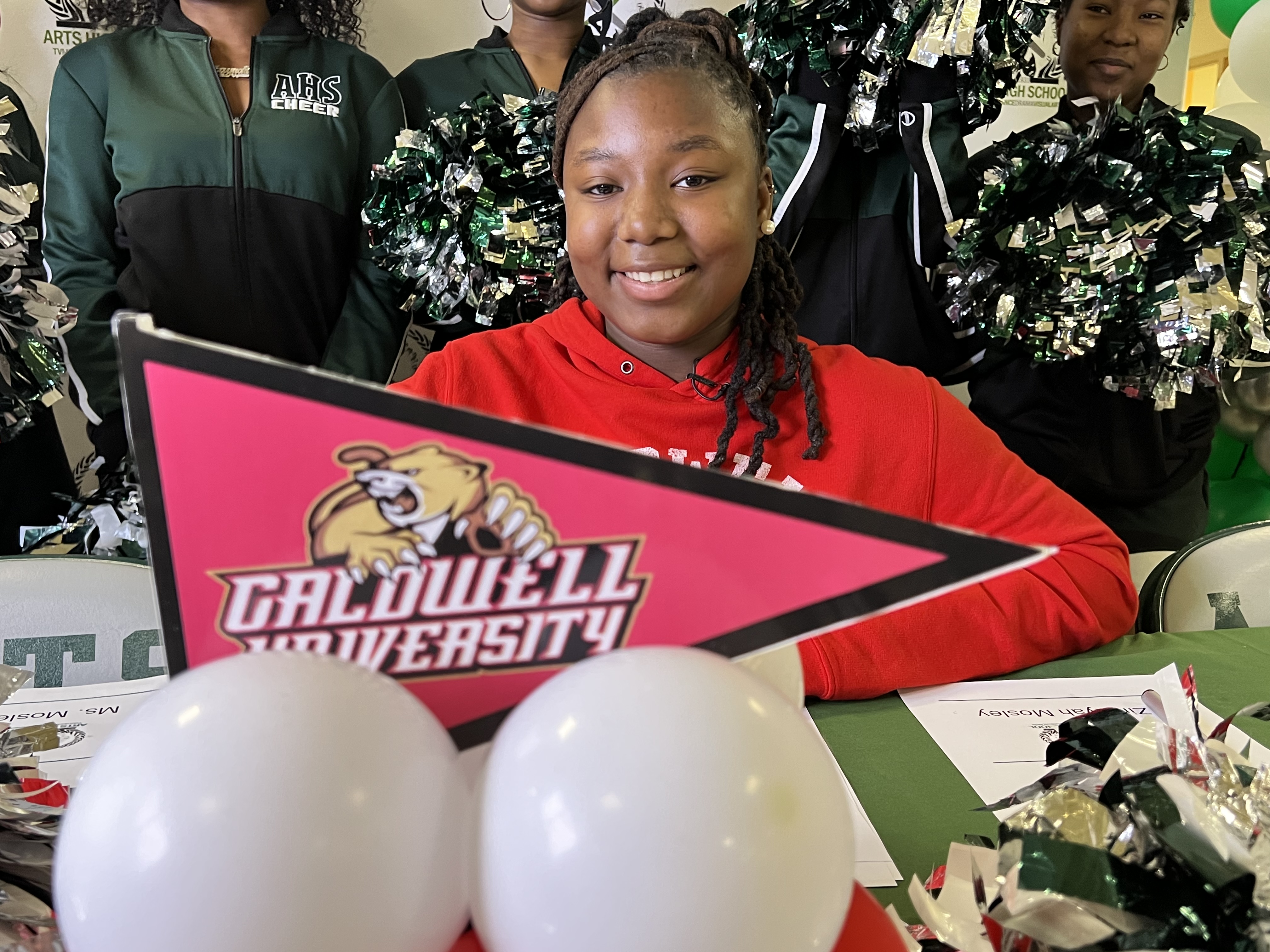 According to school officials, Mosley is considered the first cheerleader in Arts High's history to sign a collegiate scholarship. 
Excited by Mosley's accomplishments, Principal Devone DeNose led the signing by calling the Arts High School cheer captain "trailblazing."  
"You have made history in Arts High School because you are the first to be able to do what you have done. I am very proud of you, and thank you for paving the way".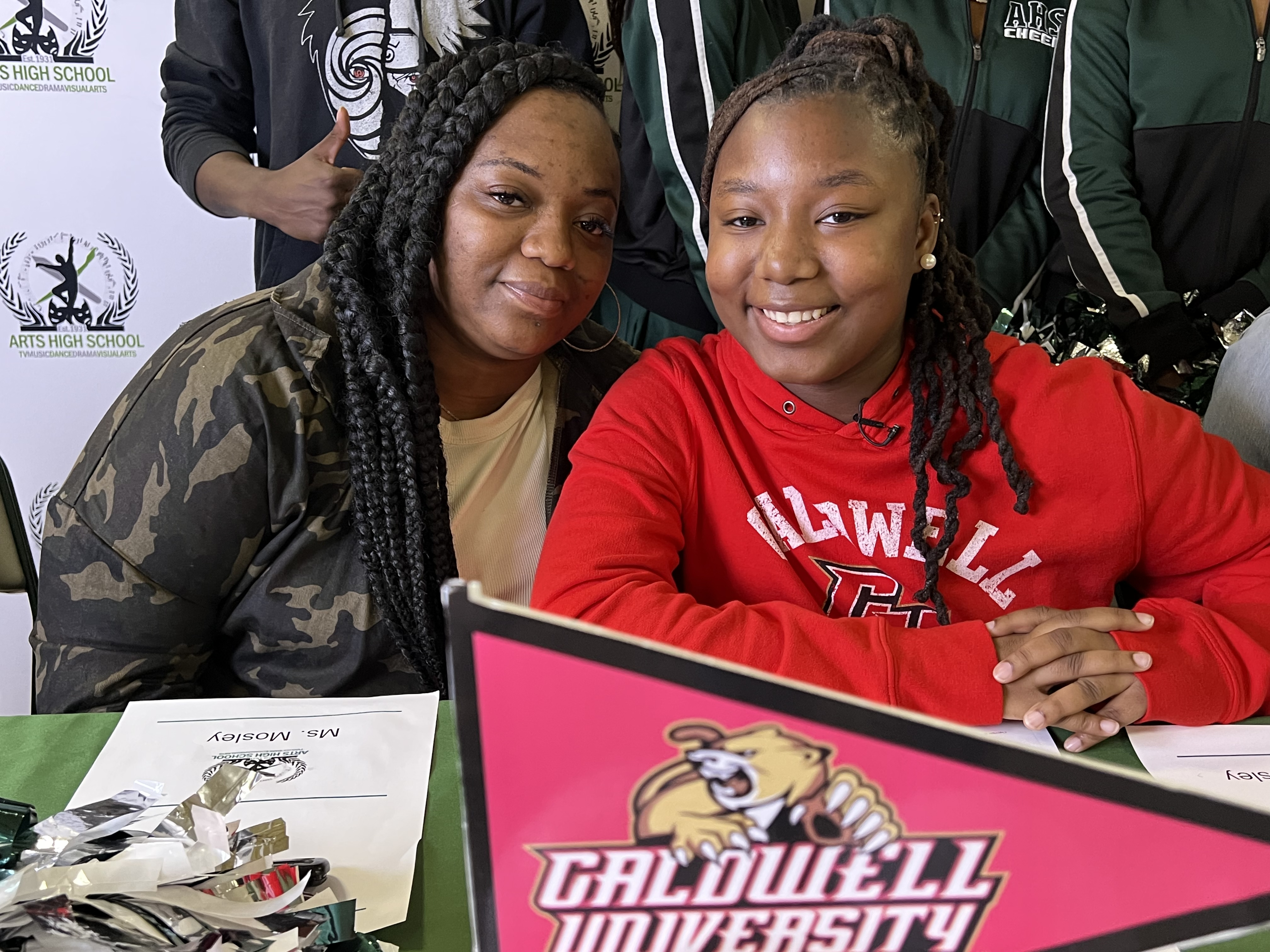 Principal DeNose said she wants to remind the world that Arts High School does not just have great artist scholars, but some students possess great athletic and academic talents. 
Along with Mosley's staunch acrobatic aspect, she specifically stands out because of her desire to study Marine Biology and Nursing in college. 
Tumbling since seven years old, Mosley told reporters that Monday's signing is a dream come true.
She comes from a family of highly acrobatic tumblers, which includes her brother, junior Television Broadcasting major Nygel Bush. According to family members, he has racked up local and state awards for his talents.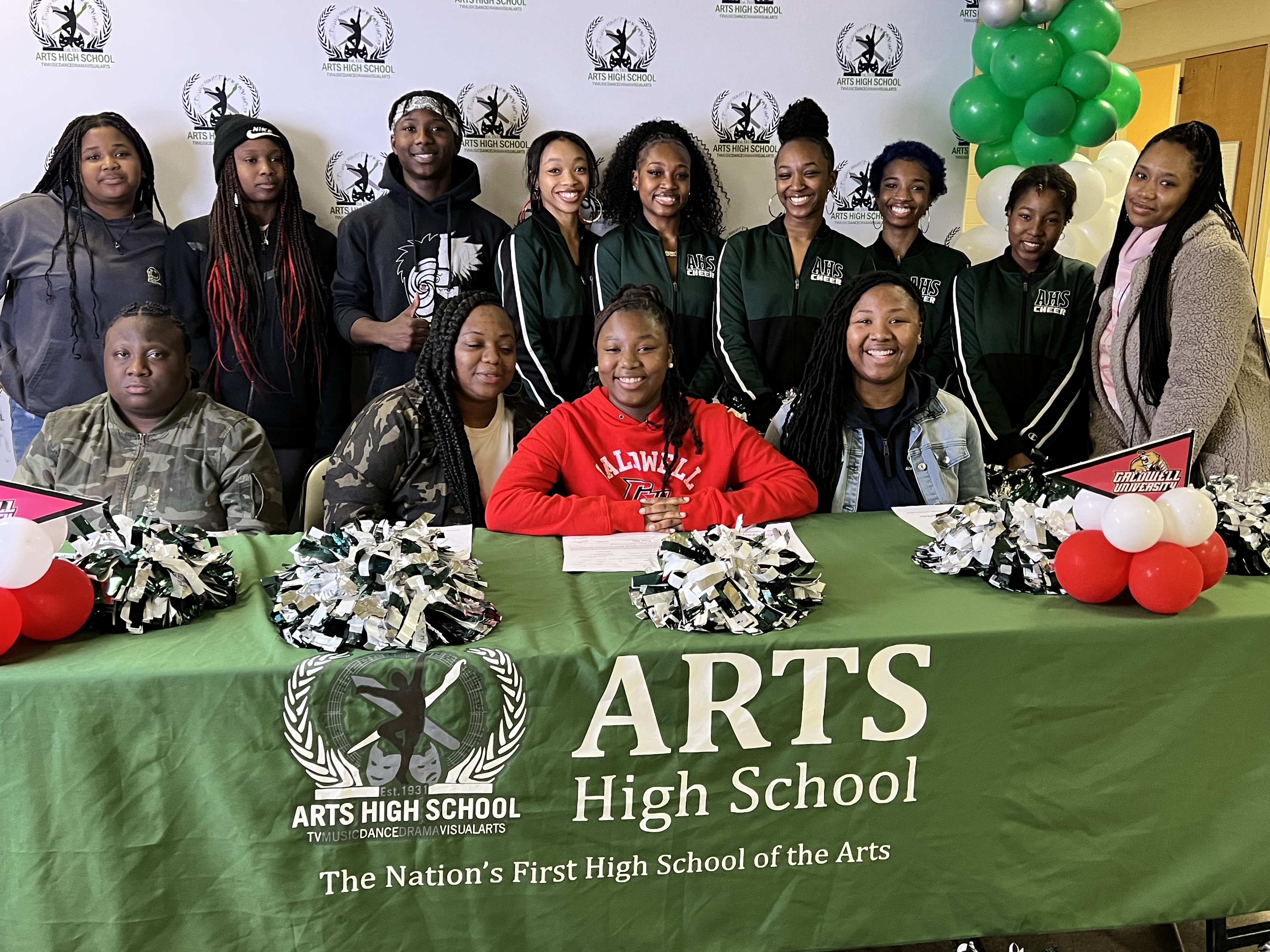 "I went to a cheer at a combine training gym, so that's where I met Caldwell University officials. Before that, when I searched for different colleges, I chose Caldwell because it was small. 
I really wanted a small college because it would allow me to expand with the guidance of its excellent staff over at Caldwell University", Mosley said. 
Mosley is a natural leader on the Arts High School cheerleading team and thinks her leadership will help out her new team at Caldwell University. 
According to the school's website, in 2021, Caldwell University Athletics announced the addition of women's acrobatics and tumbling as an intercollegiate sport for the 2021-2022 academic year, increasing its varsity sports opportunities to 17.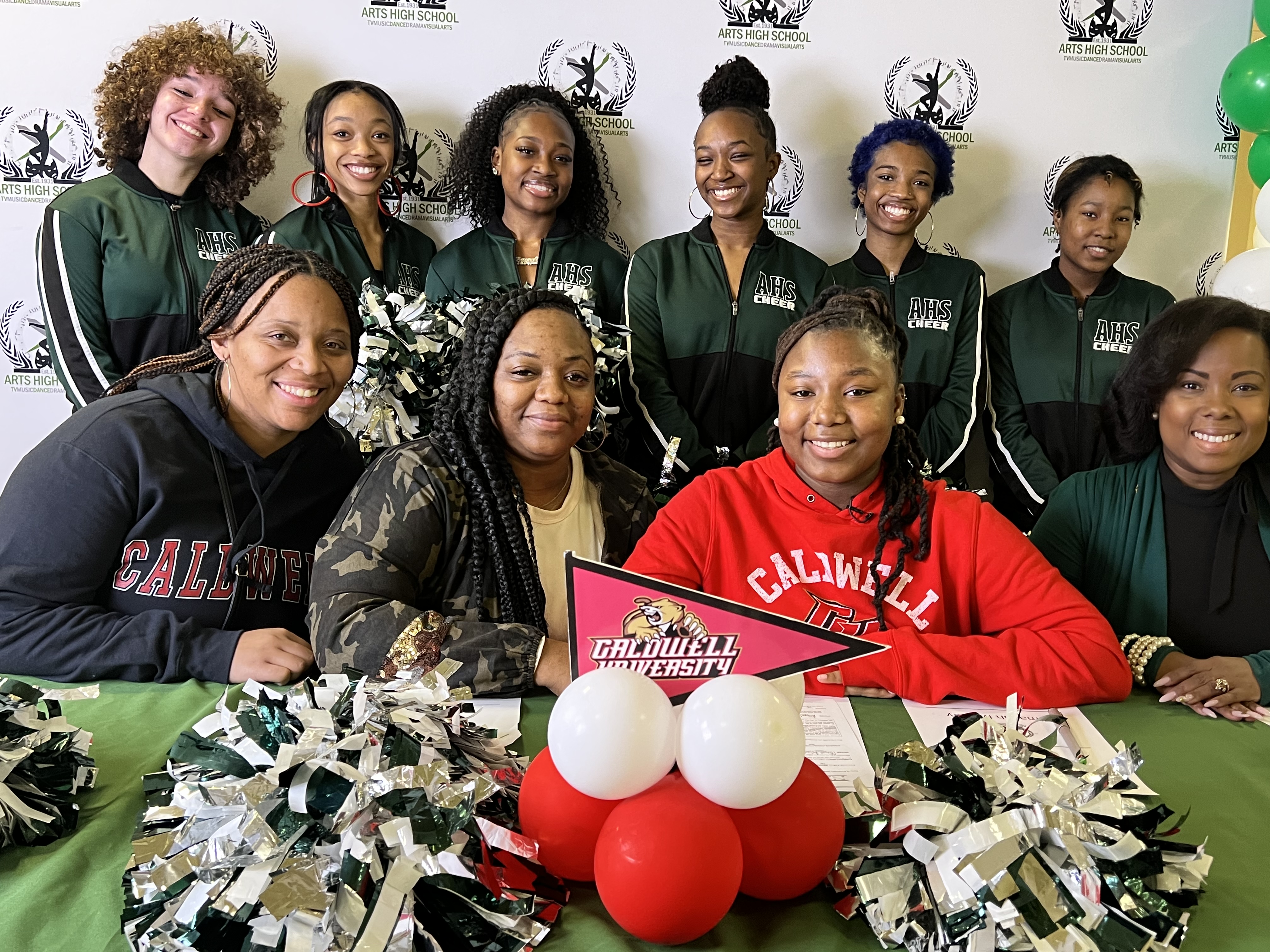 Caldwell became the first institution in New Jersey to add acrobatics and tumbling as a varsity sport. Scholarships were immediately made available for the acrobatics and tumbling program.  
"We are extremely excited to add women's acrobatics and tumbling to our sport sponsorship at Caldwell University," - Assistant Vice President/Director of Athletics Mark A. Corino.
Caldwell University Coach Jenna Adams said the program had some really great athletes who've joined the inaugural team from all different athletic backgrounds.
One, in particular, is Audrey French; she joined the team from Maryland, where she competed on a highly competitive acrobatic gymnastics team.
Her team recently had a great showing at the USA championships. A few others are joining us from right here in New Jersey, with extensive high school and competitive gymnastics backgrounds. 
The Newark community congratulates Arts High School Jaguar Zimayah Mosley for this excellent accomplishment.