Newark
A mand found shot near a graveyard in Newark's Ward was the fifth victim of a deadly night of shootings around the city. 
In the latest shooting incident, police taped off the area near the Fairmont Cemetery after gunfire rang out near the South 18th Street and South Orange Avenue side around 11:40 p.m.
Police found a seriously injured male suffering a bullet wound in his torso at that location. 
The victim was rushed to University Hospital for treatment and remained in serious condition, according to police. 
About two hours earlier, the Essex County Prosecutor's Office was called to the area of Bergen and Nye Avenue to lead the investigation into a shooting incident with at least one person killed in that section of Newark's South Ward. 
Newark Police arrived at the scene and found two women who were among four individuals shot. 
Suspects occupying a stolen car out of Orange sprayed the area with bullets before speeding away from the scene. 
Authorities confirmed at least one person suffered fatal injuries at the scene, but the other victims' conditions have not been verified.
At approximately 12:17 a.m., firefighters extinguished a fully involved fire that engulfed a silver Jeep Cherokee on Abinger Place. Police believe that the vehicle was wanted for the South Ward quadruple shooting.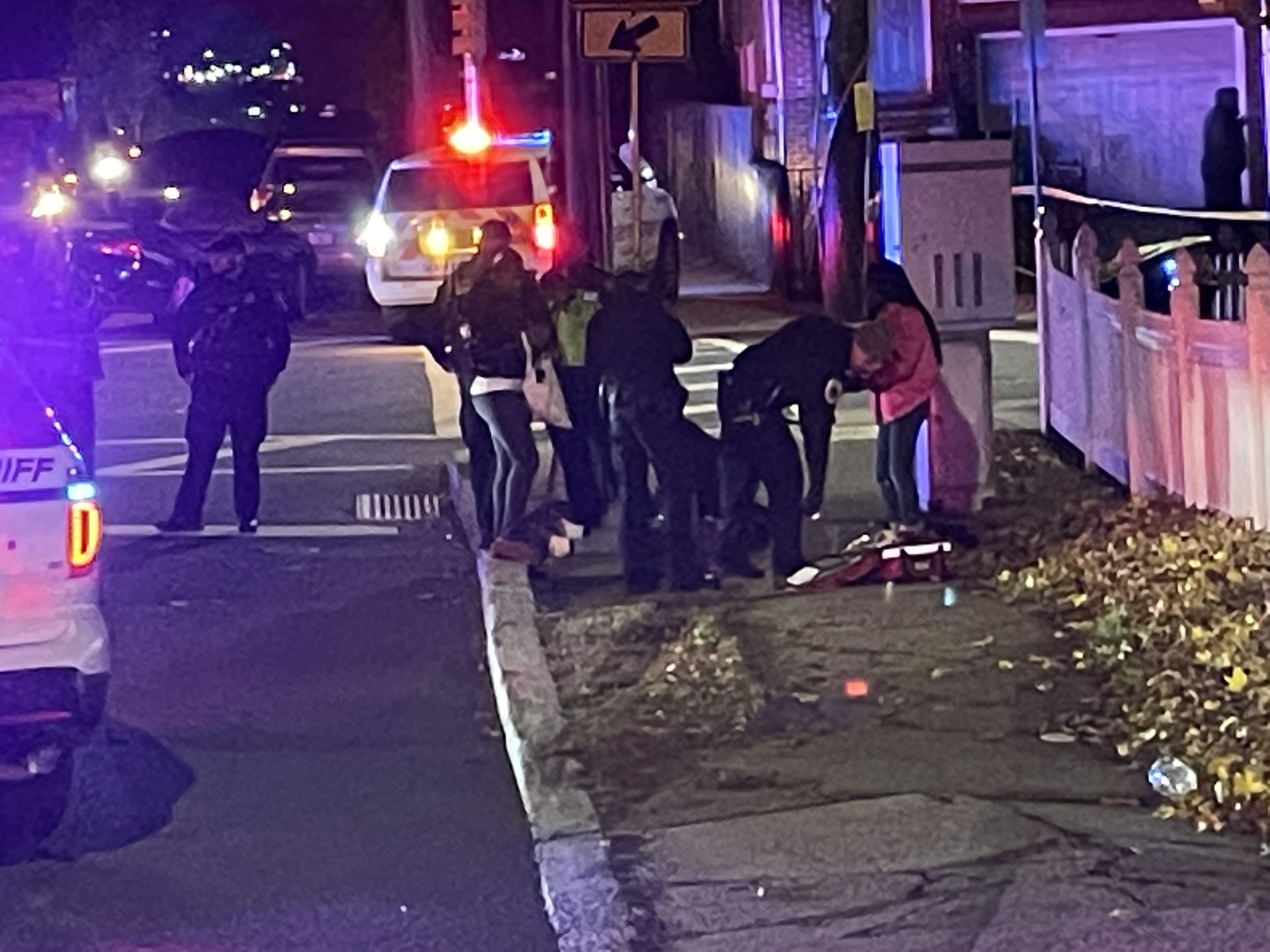 The motives for both shooting incidents are under investigation.