Camden County
A Camden man was sentenced today to 200 months in prison for robbing two banks, and attempting to rob a third bank over a 10-day period in July 2018, Acting U.S. Attorney Rachael A. Honig announced.
Federal authorities said Anthony L. Livingston, 50, was convicted in May 2019 of two counts of bank robbery, and one count of attempted bank robbery following a one-week trial before U.S. District Judge Renee Marie Bumb, who imposed the sentence today in Camden federal court.
According to documents filed in this case and the evidence at trial:
On July 14, 2018, Livingston entered the Gloucester Township PNC Bank wearing sunglasses and a hat.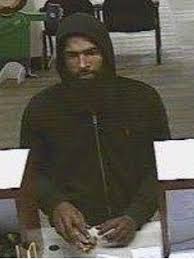 He presented a demand note to the teller and then left the bank with the stolen cash.
On July 24, 2018, Livingston attempted to recruit a homeless man to rob the Stratford PNC Bank on his behalf. 
Livingston instructed the man on how to rob the bank, gave him a demand note to show to the teller, and drove the man to the bank. 
The man walked into the bank and told the employee that he had been sent there to rob the bank and that he did not want to do it, and that the bank should call the police because the person who had sent him was waiting for him outside.
Four hours later, Livingston recruited co-defendant Laque Hunter to rob the Collingswood Ocean First bank on his behalf, and drove Hunter to the bank. 
Hunter robbed the bank with a demand note. Livingston served as the getaway driver, and the two split the proceeds.
Hunter pleaded guilty on April 2, 2019, and is awaiting sentencing.
At the time of these crimes, Livingston was on federal supervised release. 
On July 13, 2018, one day before the first bank robbery, Livingston completed a 220-month term of imprisonment for having robbed eight banks in southern New Jersey in 2000 and 2001.
In addition to the prison term, Judge Bumb sentenced Livingston to three years of supervised release.