Manchester Township
By: Richard L. Smith 
County officials are investigating a fire that left one person dead inside a house in Manchester Township Sunday evening. 
 According to Manchester Township Police, at approximately 6:51 pm, police received a call for a structure fire on Heron Street located in the Cedar Glen West section of the Township.  
Police officials said several patrol officers responded and found the house engulfed in flames.  Residents from the adjoining quadplex and surrounding buildings were quickly evacuated.  
Upon arrival, police said a family member told officers that another family member was still inside the burning home.  
Several cops attempted to enter the residence, where they were met by heavy smoke and heat and could not get in the home to rescue the resident inside.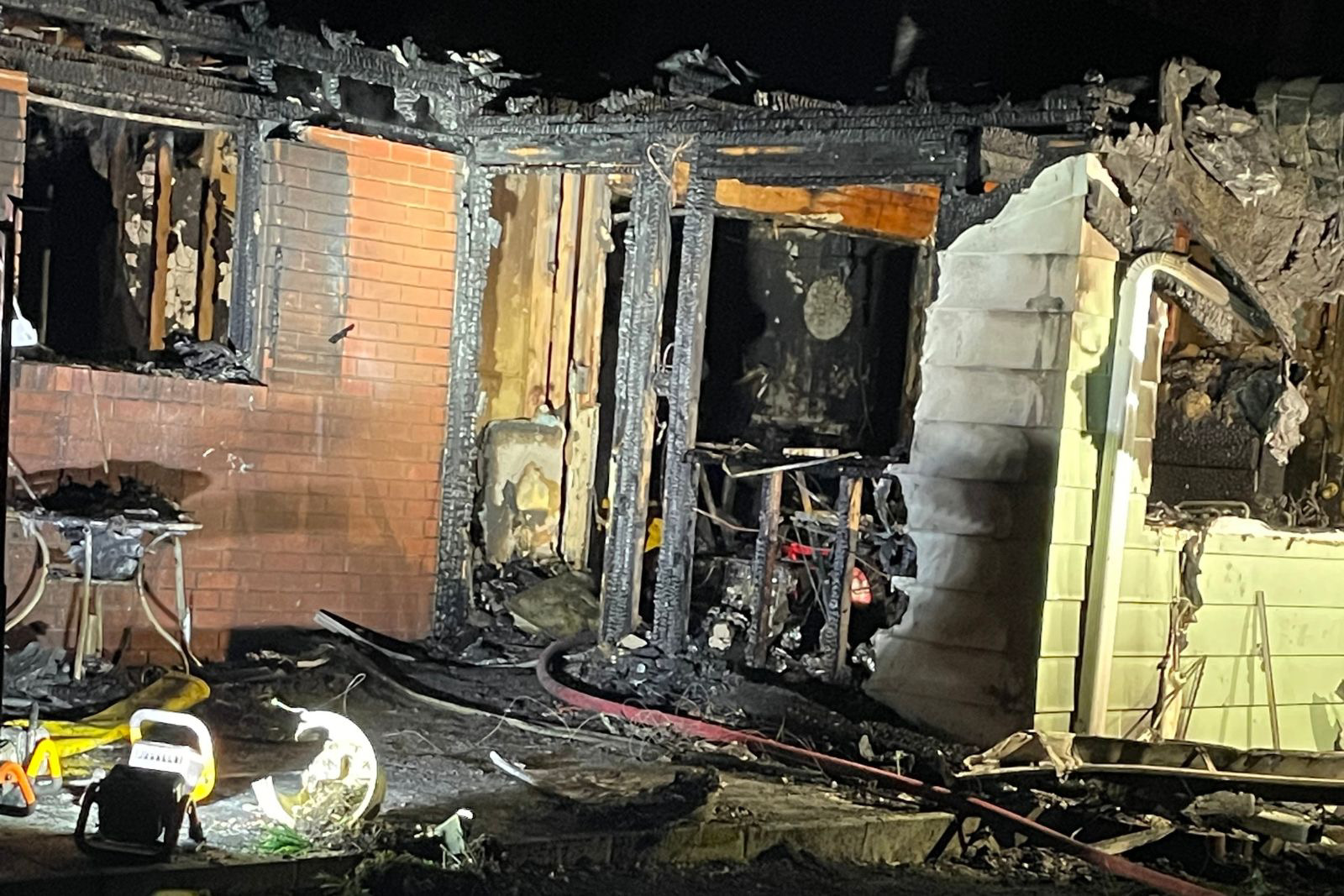 As a result of attempting to get inside the home, Manchester Township Police said three officers and the family member were taken to the hospital to be treated for smoke inhalation.  
Multiple Fire Departments from Manchester, Whiting, Ridgeway, Joint Base, Lakehurst, Toms River, and Cassville responded to extinguish the fire.
 Manchester Emergency Medical Service responded to assess the residents and officers for smoke inhalation.  
Detective Adam Emmons of the Manchester Police Investigations Bureau, Detective John Doran of the Ocean County Prosecutor's Office, and the Ocean County Fire Marshall are investigating this incident.  
Also assisting with the investigation is the Ocean County Sheriff's Department Crime Scene Unit and the Ocean County Medical Examiner.  Manchester Emergency Management Coordinator Robert Sharry and the American Red Cross also responded to assist with the incident.
 At this point, police said the cause and origin of the fire are unknown as the case is actively being investigated.  
The decedent's identity will not be released due to pending notification to the decedent's next of kin.
FIRE IMAGES CREDIT: Manchester Township Police