Bloomfield
Authorities in Bloomfield are looking for a couple who reportedly stole several prescription medicine bottles from a pharmacy in the Township on March 7. 
According to Bloomfield officials, officers responded to 17 Belleville Avenue (Walgreens) on a report of shoplifting.
Authorities said the store told cops that he observed two suspects steal medicine then leave the store.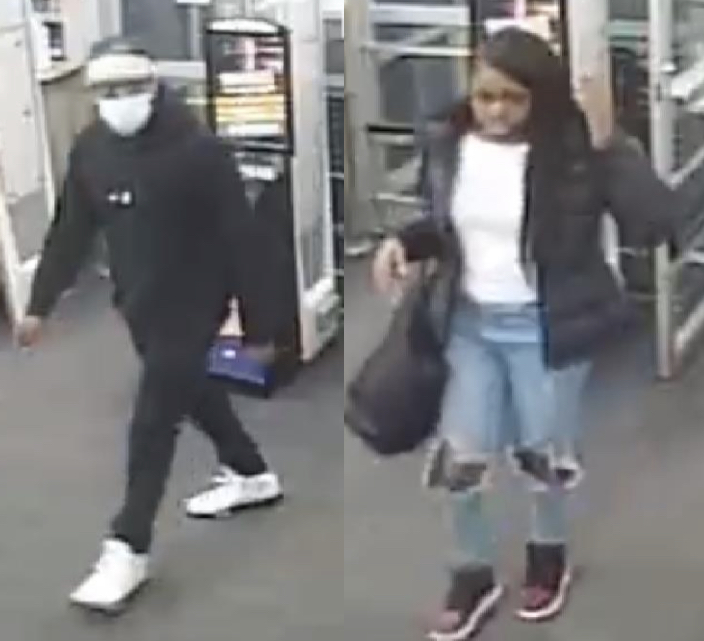 Police say the male suspect handed the female three bottles of pills, where she then tucked the items under her sweatshirt before they both fled the store without paying.
According to police, the male suspect is a 20-30-years-old African American, tall, skinny, who wore a black hoodie, white face mask and black sweat pants.
Police said the man wore white sneakers with a black sole.
The second suspect appeared to be an African American female who wore a black hoodie dark jeans with tears on the front.
The female carried a large black duffle bag.
This incident is under investigation by Bloomfield Police.