South Orange
The Village of South Orange Council, Acting Police Chief Stephen Dolinac and Mr. Reaves did the honors of swearing in their first female police sergeant Monday June 14, 2021. 
The ceremony happened in front of about 30 family members, friends and fellow officers at the South Orange Police Headquarters on South Orange Avenue just before 7:35 p.m. 
Sergeant Sally Reaves is an 18-year veteran officer who transferred from the Orange Police Department in 2007 South Orange. 
 Sergeant Reaves was South Orange's first police detective and now the first female sergeant.  
The South Orange Police Department is a dynamic, full-service police organization committed to providing the highest level of service and protection to South Orange Village.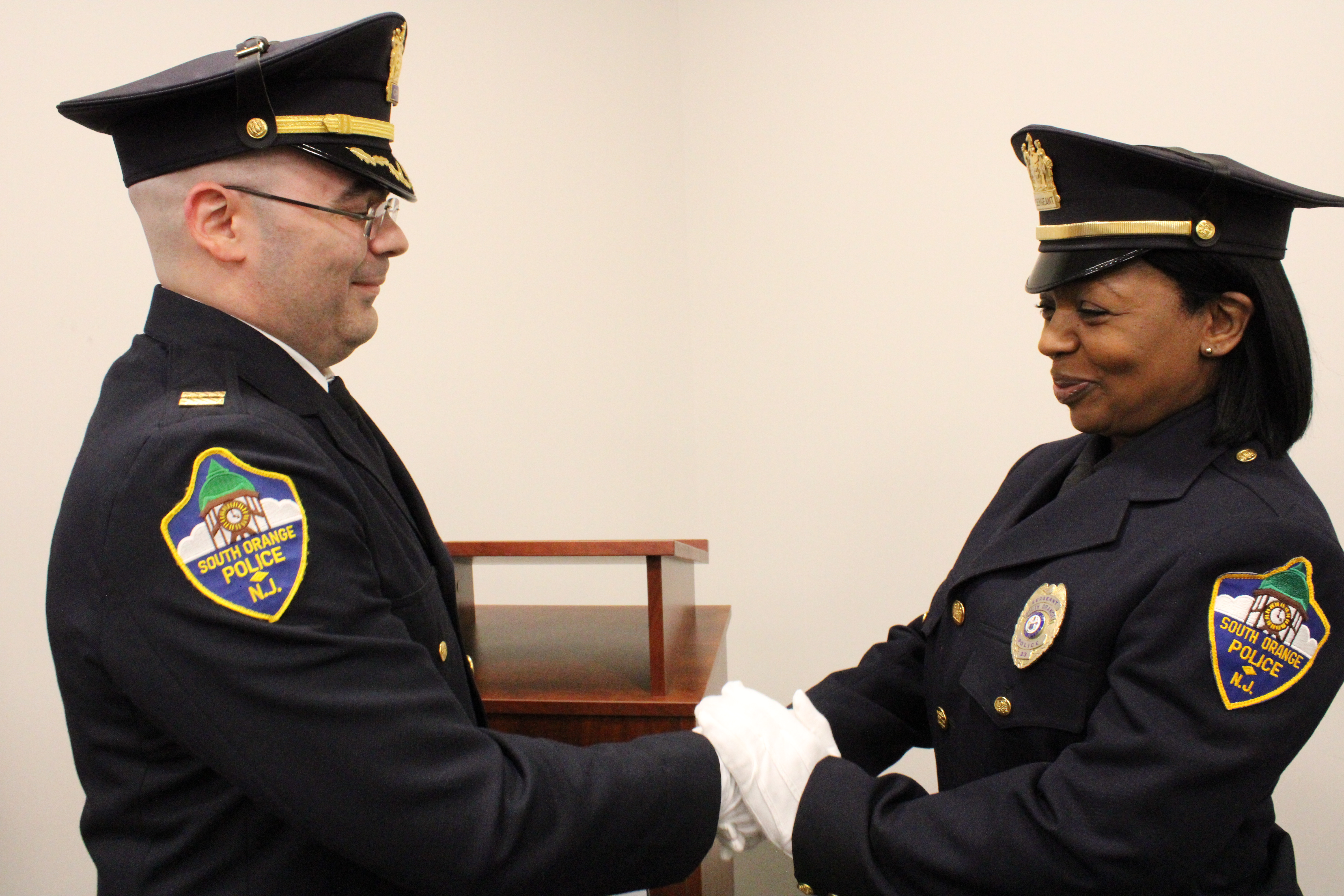 From all of us here at RLS Media/Metro Breaking News of NJ, we congratulate  Sergeant Sally Reaves and all of South Orange's finest police officers.