Elizabeth
Firefighters from around the region are on the scene battling a 5-alarm fire that is burning at a transfer station in Elizabeth at this time. 
Crews encountered heavy flames at 864 Julia Street upon their 2:52 p.m. arrival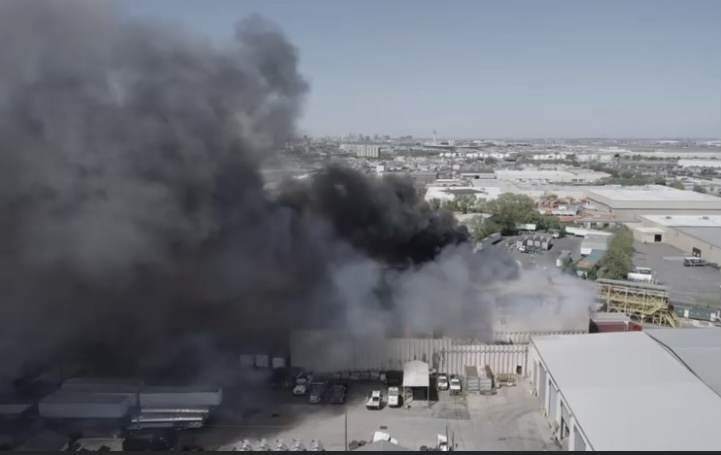 While firefighters stretched over a half dozen lines to battle intense flames where residents from as far away as New York City could see thick smoke billowing in the air. 
As of 3:52 p.m., crews continued to knock down flames and embers that ignited trash at the station. 
Homes in the immediate area have been evacuated. 
No injuries were immediately reported but one person is unaccounted for. 
Elizabeth officials said they believe machinery ignited the blaze.