East Orange
A teenage girl who went missing for weeks has been found, authorities confirmed with RLS Media Thursday evening. 
Sources close to the investigation told our evening crew that Jashyah Moore, 14, was found at an undisclosed location in NYC and had reportedly cut her hair to conceal her identity. 
The Essex County Prosecutor's Office said Moore will be returned to NJ shortly and no additional information is available at this time.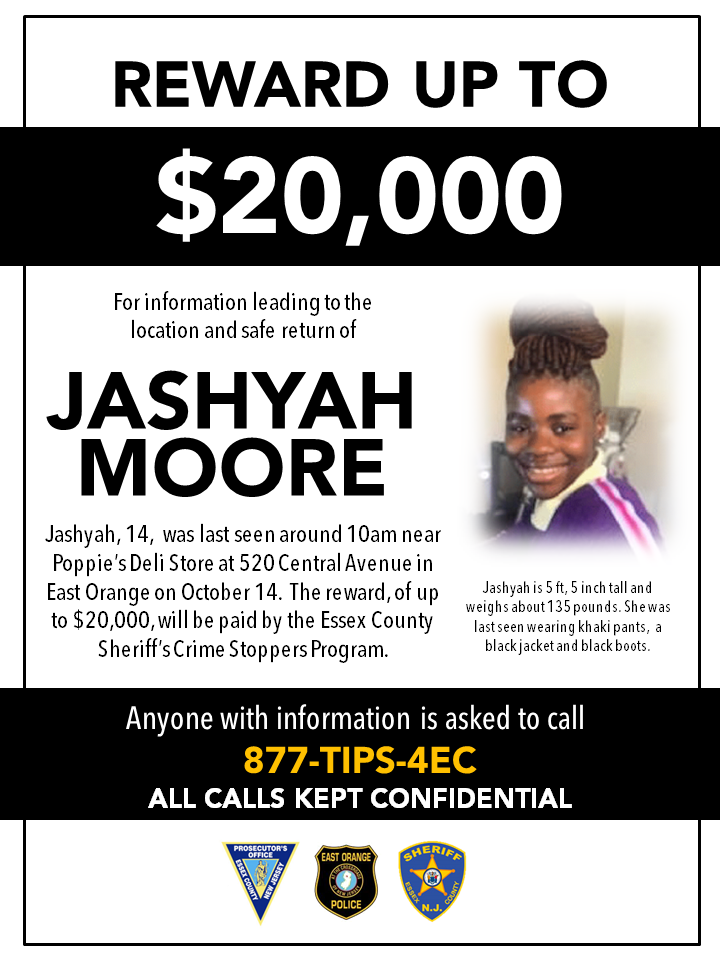 Moore was found then detained by law enforcement officials, but it is unclear if she was with anyone when police found her
Authorities would not confirm what led police to the NYC location at this time. 
According to police, Jashyah was last seen on October 14 at Poppie's Deli at 520 Central Avenue, not far from her home. 
The missing young girl's mother told authorities she last saw Jashyah around 7:30 a.m. on October 14 after she never returned from a morning trip to the nearby store. 
Since then, the East Orange Police Division (EOPD) has been working in collaboration with the FBI, the New Jersey State Police, the Essex County Prosecutor's Office and the Essex County Sheriff's Office to follow all leads related to Jashyah's disappearance. 
According to deli employees and surveillance footage from that date, Jashyah entered the store with an older male who paid for her items at the register.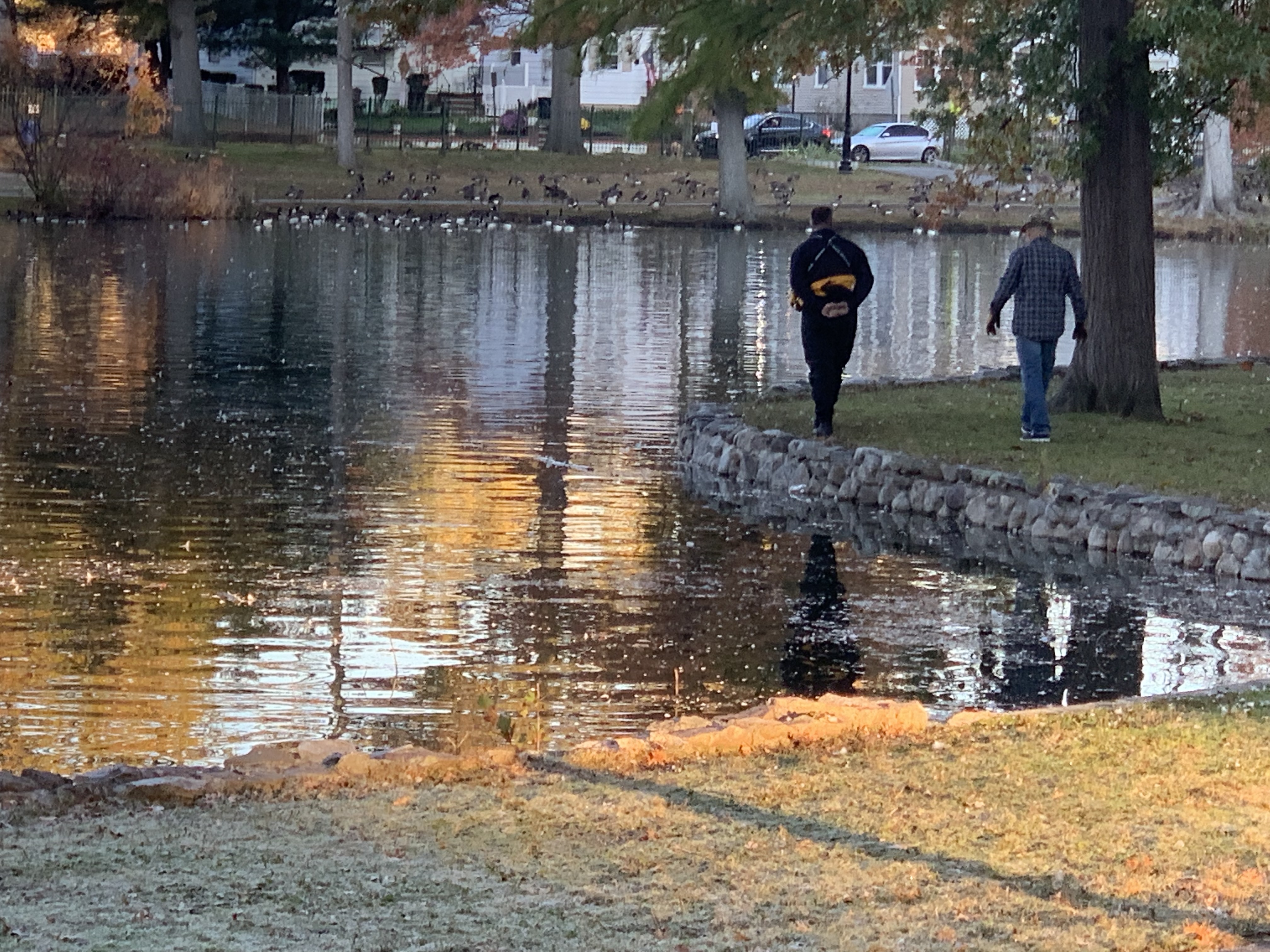 Last Saturday, to leave no stone unturned, the East Orange Office of Emergency Management (OEM) and EOPD also searched the pond at Monte Irvin Orange Park with the assistance of the Essex County Sheriff's Office, Bergen County OEM, Wyckoff Fire Department, Elmwood Park Fire Department, and the Emerson Fire Department.
Crews used boats and sonar to search the pond but did not find anything.
During a press conference held on Wednesday, Acting Essex County Prosecutor Theodore Stephens said that more than 50 dedicated law enforcement personnel have been scouring the area, retracing Jashyah's steps, reviewing video footage and following up on old and new leads.