Paterson
Passaic County Prosecutor Camelia M. Valdes Thursday released the body worn camera footage of a police-involved shooting that occurred on June 11, 2022 in Paterson.
The individual who was shot has been identified as Khalif Cooper, 28, of Paterson. The officer who fired his service weapon at Mr. Cooper has been identified as Officer Jerry Moravek of the Paterson Police Department.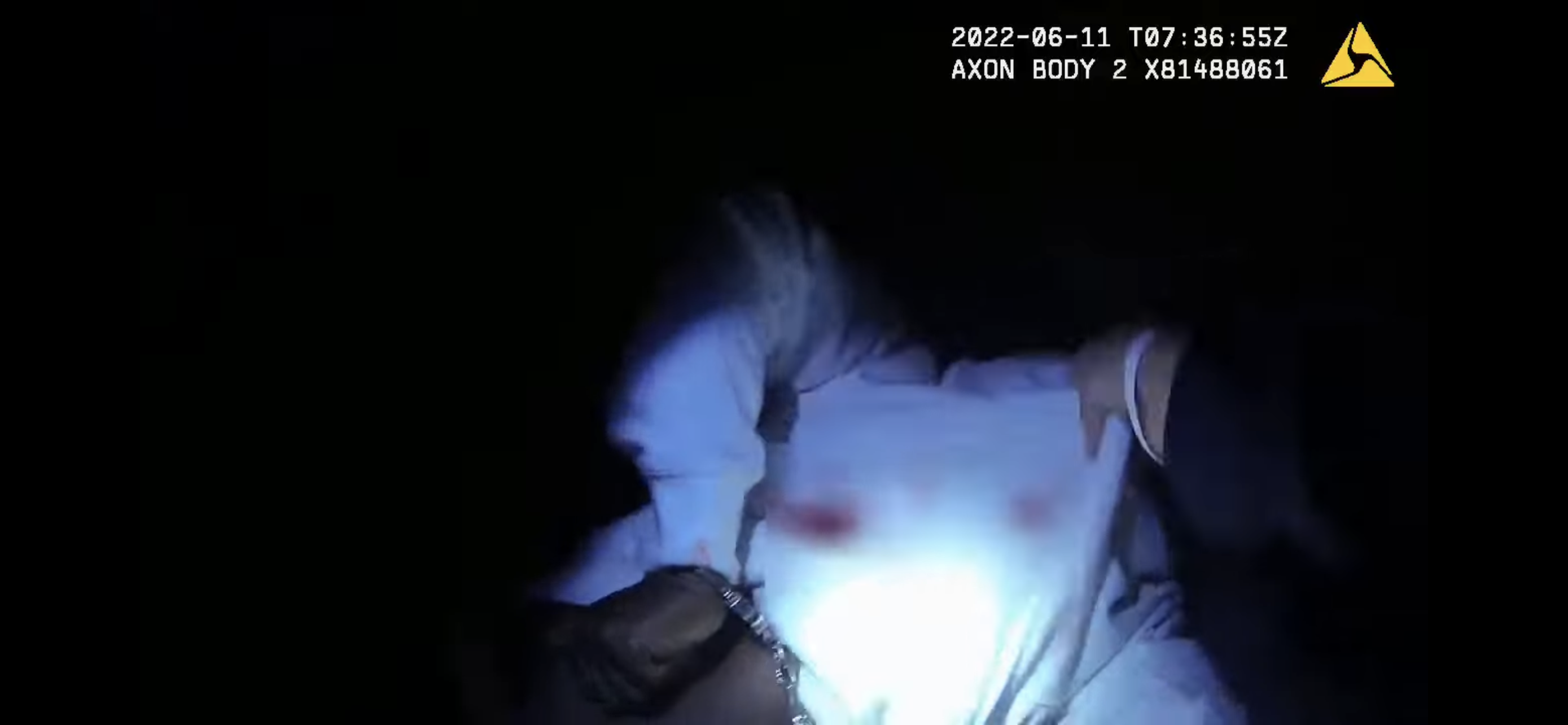 This footage is being released pursuant to policies established by the Attorney General's Office in 2019 that are designed to promote the fair, impartial and transparent investigation of police use of deadly force. The preliminary investigation has found that on June 11, 2022 at approximately 3:20 a.m., Officer Moravek was dispatched to Garrison Street.
Officer Moravek was on a quality-of-life patrol and there was a noise complaint about a large group of people in that area. On Garrison Street at that time, two other Paterson Police Officers approached Dominique Capron, 28, of Paterson.
Capron fled on foot from the police officers. During that foot chase, Capron dropped a handgun. Police officers apprehended Capron in a driveway on Garrison Street.
Capron was charged by Warrant-Complaint with first degree Unlawful Possession of a Weapon, second degree Possession of a Weapon for an Unlawful Purpose, second degree Certain Persons Not to Possess Weapons, third degree Hindering Apprehension and fourth degree Resisting Arrest.
The charges and allegations contained in the Warrant-Complaint are merely accusations and the defendant is considered innocent unless and until proven guilty.
Officer Moravek went to the location of the Capron arrest. Multiple gunshots were then heard coming from Marion Street, less than a block away. Officer Moravek ran toward Marion Street, calling out "shots fired" on his police issued radio. While running towards Marion Street, Officer Moravek was passed by a man running in the opposite direction.
That man was later identified as Khalif Cooper. Officer Moravek turned around and started chasing Cooper. Officer Moravek shouted commands to "drop the gun".
The foot pursuit continued down Garrison Street and onto John Street. On John Street, Officer Moravek fired his service issued firearm two times. One round struck Cooper in the lower back.
Officer Moravek called for medical assistance. Officers and emergency medical personnel rendered first aid to Cooper, who was transported to St. Joseph's Hospital for medical treatment. A black 9mm handgun was recovered on the ground between two parked cars on Garrison Street.
Pursuant to Attorney General Directive 2019-4, the Attorney General's Office of Public Integrity and Accountability was notified. The Passaic County Prosecutor's Office was designated the independent prosecutor for this officer-involved shooting.
The investigation is ongoing and no further information is being released at this time.
Under Attorney General Directive 2019-4, once completed this investigation will be presented to a Grand Jury, which will determine whether the officer's use of deadly force was justified under the law.