Bloomfield
The community is invited to join Mayor Venezia, the town council, congresswoman Mikie Sherrill and other distinguished guests for a virtual Martin Luther King Jr. Day celebration. 
The event will take place today at 4 p.m. over Zoom.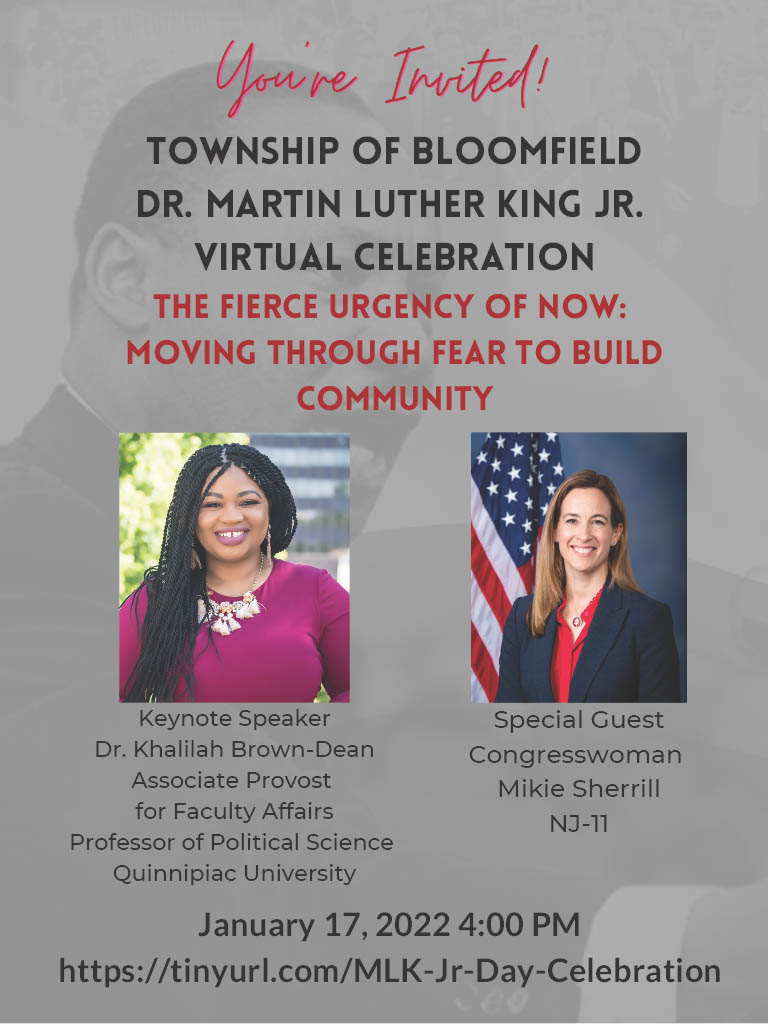 "Today, we invite all members of our community to join us in celebrating the life of civil rights icon Dr. Martin Luther King Jr.," Mayor Venezia said. 
"We have several exciting guests that will join us this afternoon, and I thank them for taking time out of their busy schedules to be a part of this." 
Additional guests include Dr. Khalila Brown-Dean, Associate Provost and Professor of Political Science at Quinnipiac University and Reverend Vernon Miller.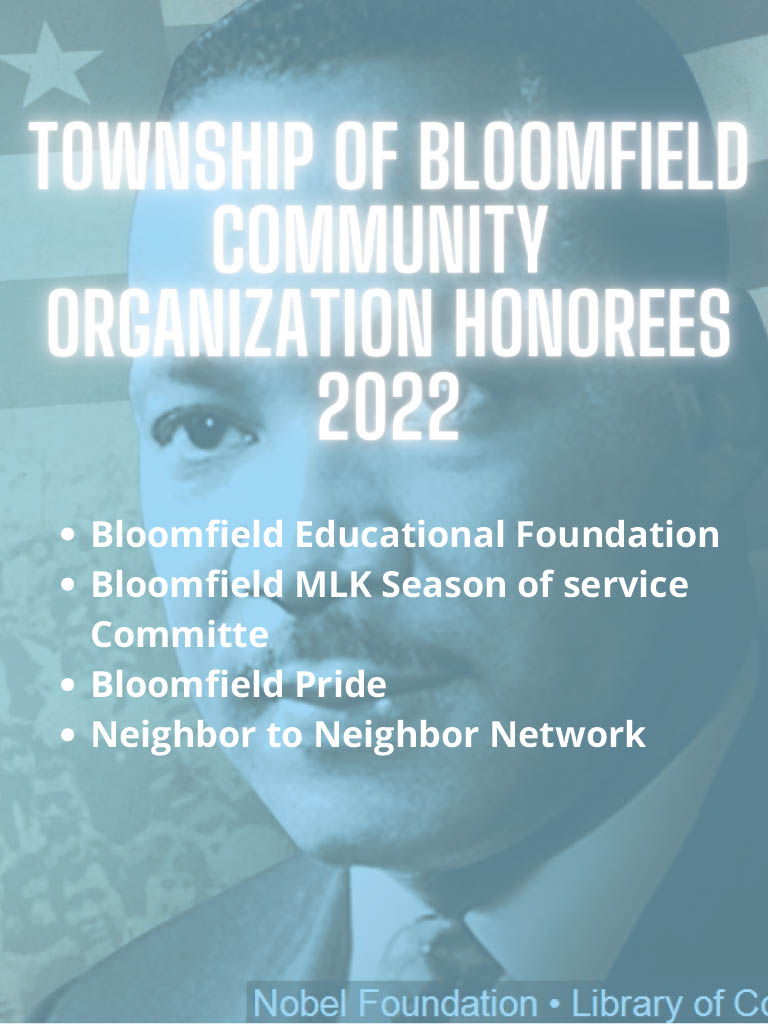 "Every year on Dr. Martin Luther King Jr. Day, we celebrate and honor the life of a man that changed America and helped lead us closer towards equality," Councilwoman Dr. Wartyna Davis said. 
"Though we have come a long way as a nation since Dr. King was alive, we still have work to do on the path to equality." 
The Bloomfield Commission will present essay awards on Civil Rights and community service awards will be presented to the Bloomfield Educational Foundation, Bloomfield MLK Season of Service Committee, Bloomfield Pride, and Neighbor to Neighbor Network.
To join the celebration, go to https://tinyurl.com/MLK-Jr-Day-Celebration.