Bergen County
By: Richard L. Smith 
In a heartwarming first for the Academy of the Holy Angels, students from both the Middle School and Upper School have been recognized with the prestigious Sister Catherine Green Kindness Award.

The recipients of this inaugural honor embody the characteristics of compassion, care, and inspirational kindness that the award represents.
The Middle School's first-ever recipients of the Sister Catherine Green Kindness Award are Sparrow Smith ('28), Isabella Tomeo ('29), and Lara Bivetto ('30).
Joining them in this exceptional recognition are Upper School students Isabella Lara ('24) and Anna Daniello ('26) and the dynamic duo from the AHA Big Sister/Little Sister program, Shannon Oliver ('25) and Anastasia Mysliwiec ('27).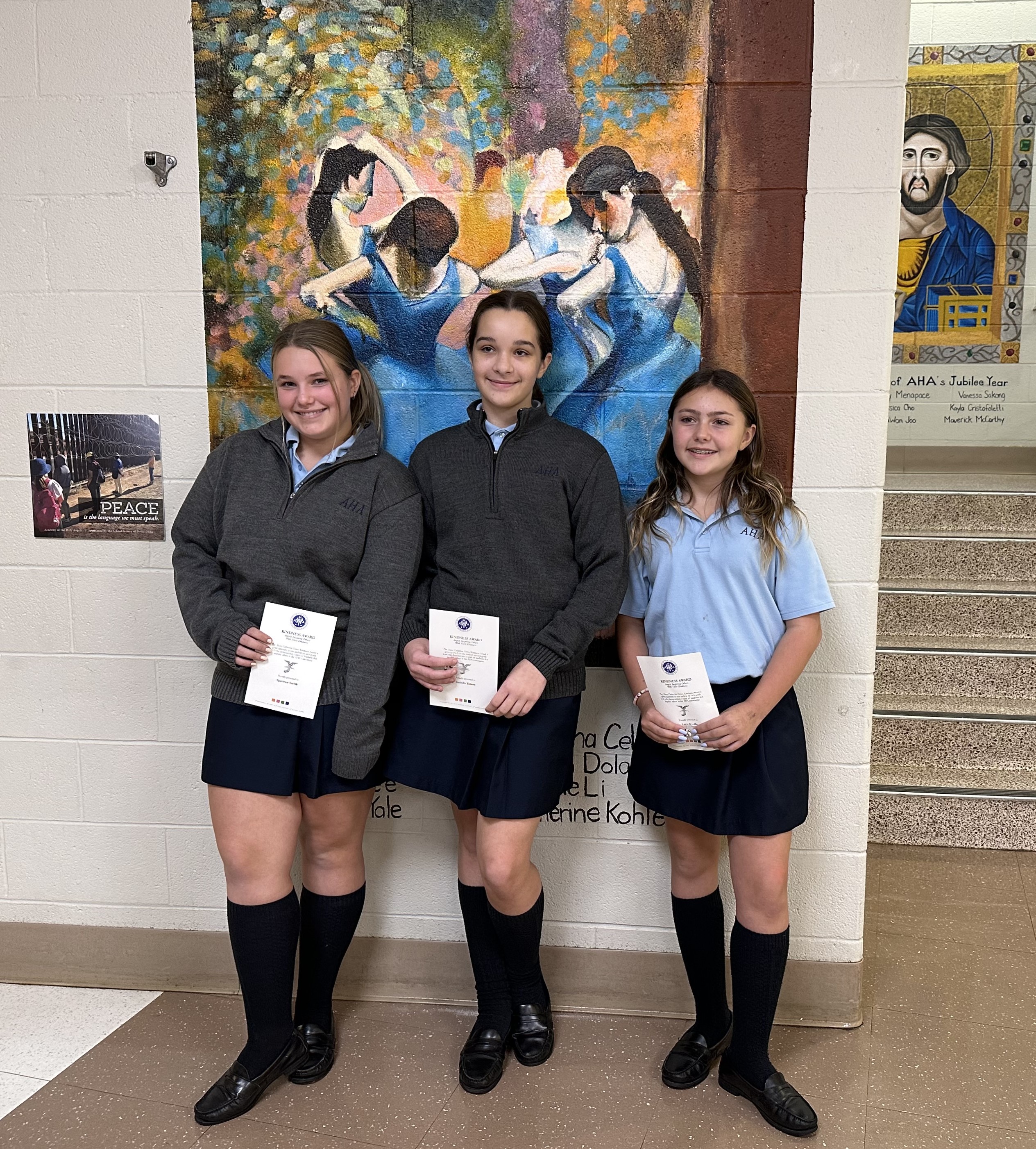 Each of these remarkable students has been celebrated for their outstanding acts of kindness and their unwavering commitment to making the world a better place.
Isabella Lara, known for her warm personality and inviting presence, has been a constant source of support and friendship for her peers.
Shannon Oliver, with her friendly smile and willingness to help others, has earned a reputation as a caring and empathetic individual who goes out of her way to assist those in need.
Anna Daniello's genuine concern for others and her infectious smile have made her a beacon of positivity and comfort.
Anastasia Mysliewiec, recognized for her caring and welcoming nature, is a pillar of reliability in her community, always ready to lend a helping hand. Sparrow Smith, known for her selflessness and ability to spread joy, exemplifies what it means to put others first.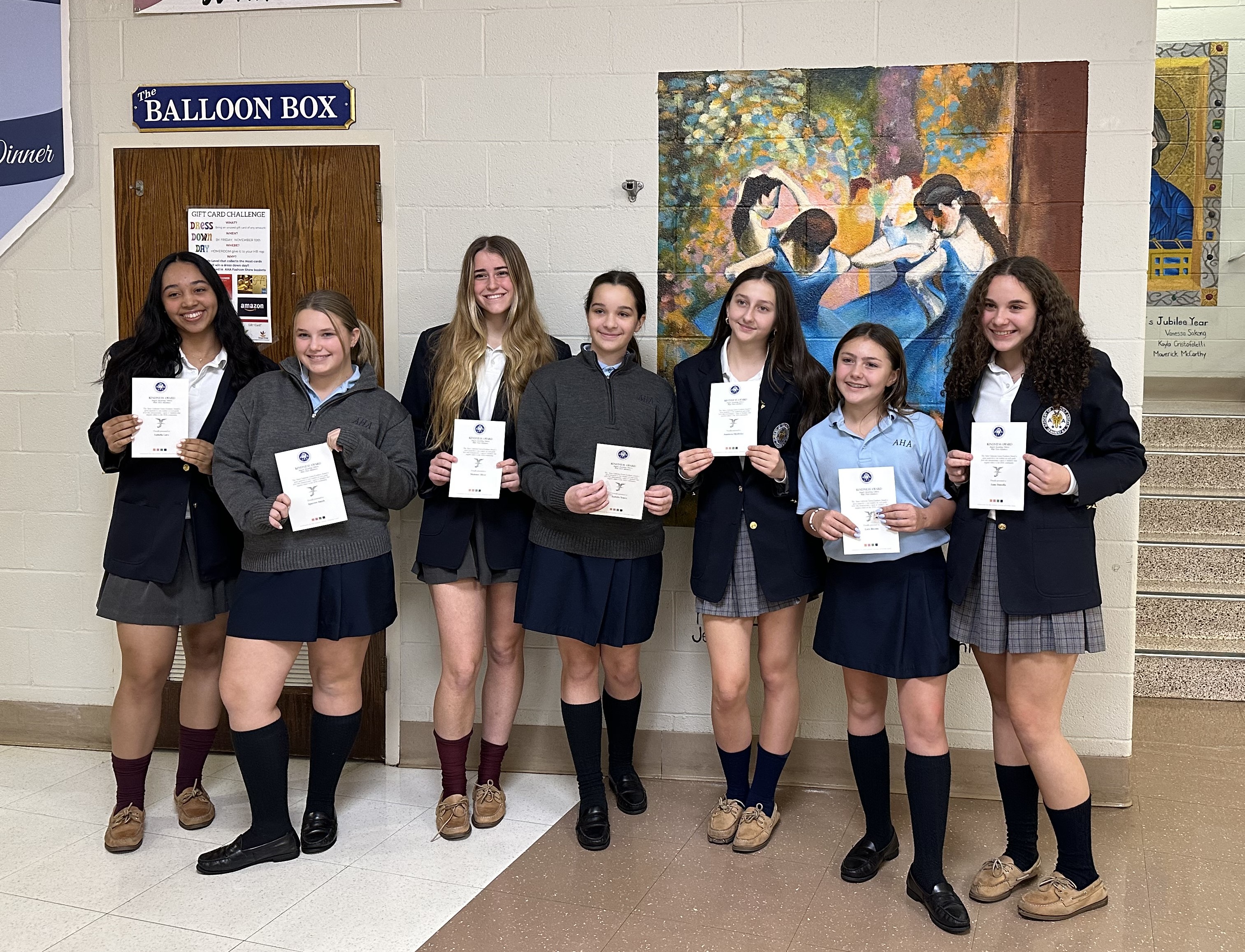 Isabella Tomeo, praised for her patience and warmth, has consistently shown kindness to everyone around her, fostering a spirit of unity.
Lara Bivetto, with her kind soul and respect for others, radiates happiness and goodwill.
The Sister Catherine Green Kindness Award, named in honor of Sister Catherine Green, SSND, who served in the AHA Religious Studies Department from 1982-2014, carries forward her legacy of listening attentively, offering smiles, and nurturing the spirit of kindness.
It serves as a reminder that acts of compassion and care profoundly impact the lives of those around us.
As these exceptional students receive this award, they continue to spread the abiding kindness for which Sister Catherine Green was beloved, and they inspire us all to follow in her footsteps of making the world a better place through acts of compassion and love.