Bergen County

By: Richard L. Smith 
At the tender age of nine, while still a Girl Scout, Olivia Roque's eyes sparkled with aspiration.
Encountering an older Scout turned EMT from Hasbrouck Heights, young Olivia from Little Ferry was inspired. She dreamt of the siren's call, rushing to aid and ultimately donning a doctor's coat.
Fast forward to 2023, while stepping into her senior year at the Academy of the Holy Angels, Olivia's dream inched closer to reality.
Successfully passing the National Registry of Emergency Medical Technicians Exam, she earned her right to practice.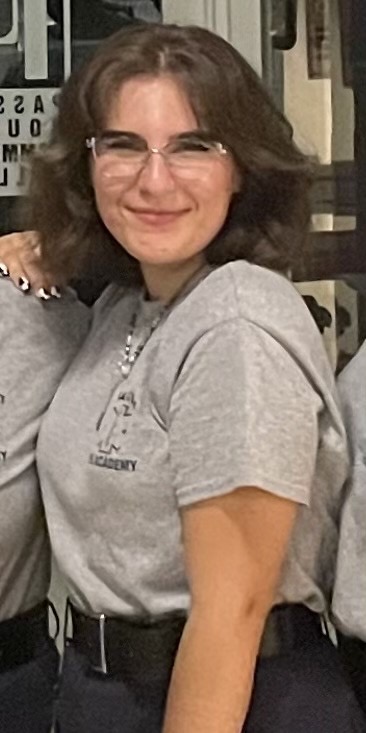 As an active Moonachie First Aid and Rescue Squad member since December 2022, she soaked in hands-on experiences that shaped her skills and dedication.
Notably, this journey wasn't walked alone. With friends and family members sharing her same calling, the EMT profession seems to be in her blood.
Two of her cousins, also EMT-certified, further ignited her fervor to pursue a medical career.
Yet, it wasn't all smooth sailing. Olivia recalls the intensity of her accelerated training: about ten chapters a week, multiple tests, and a total of 40 chapters, all while balancing school work.
The New Jersey EMT course demands a minimum of 150 hours, including 10 hours of hospital rounds, which Olivia completed in nine grueling weeks. 
But her unwavering commitment and ardor for emergency medical work made every challenge surmountable.
"It's not an easy path, requiring unyielding commitment and hard work. But when fueled by passion, challenges transform into adventures. EMS is more than a profession; it's a family I am honored to be a part of," Olivia shared, her pride evident.

EMT certification in hand and a lifeguard certification to boot, Olivia Roque is a shining testament to the power of dreams, determination, and the pursuit of passion.
Her journey serves as a beacon of inspiration for every young dreamer out there.