Bergen County

By: Richard L. Smith 
The last few weeks have been supercharged for the dance teams from the Academy of the Holy Angels.
AHA has been hard at work earning state and national honors, pitting their skills against some of the best teams in the country.
School officials said the weekend of February 25, the Angels earned six titles at the statewide competition in Lincroft, New Jersey.
The event, which was hosted by the New Jersey Cheerleading and Dance Coaches Association, attracted 10 of the state's best squads to the competition at Brookdale Community College.
AHA's varsity, junior varsity, and middle school teams each brought home two titles for their pom and hip-hop performances.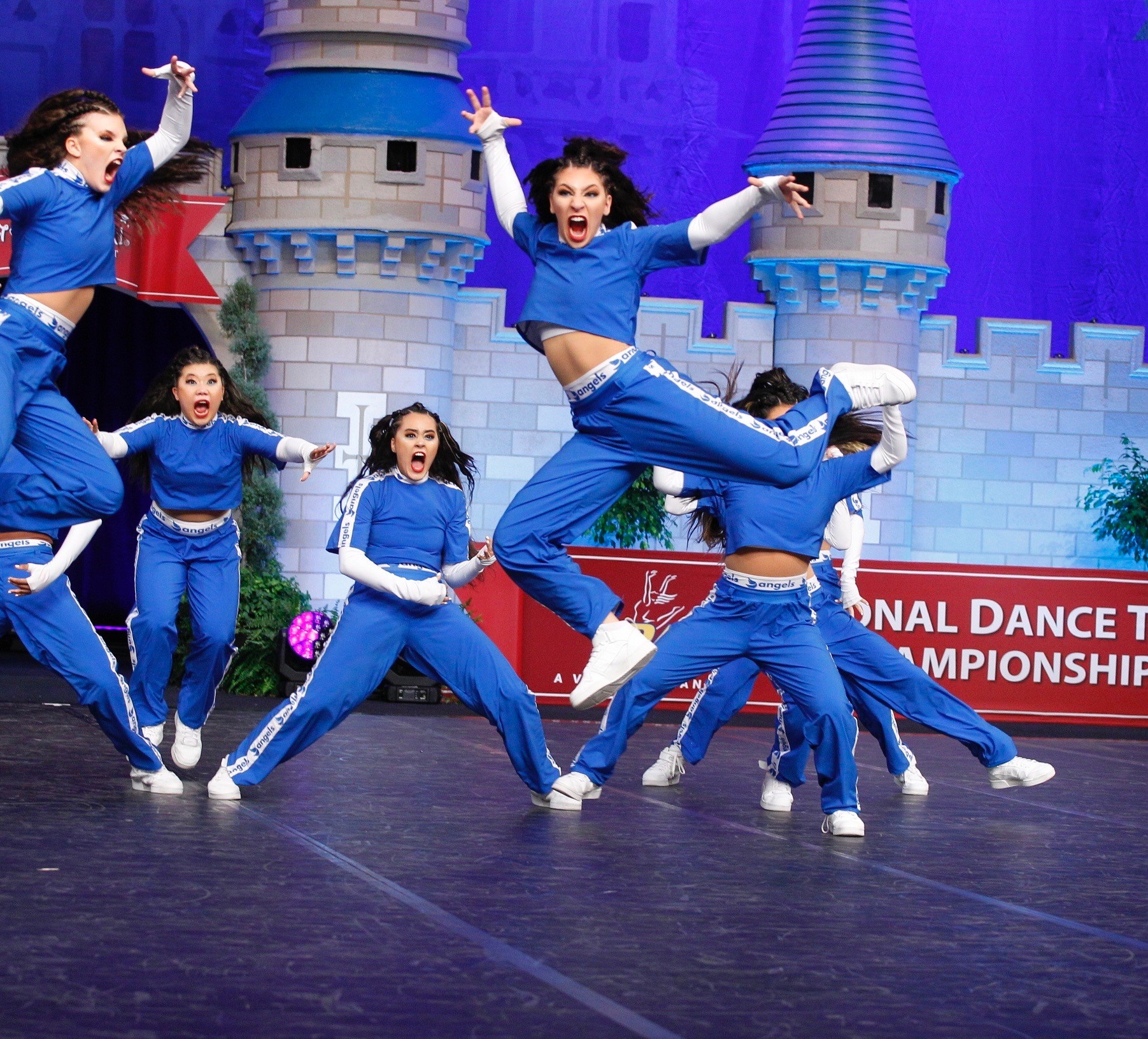 The varsity team also received multiple perfect scores in communication and projection, creativity, and overall impression.
"I actually watched the routines from a different spot this year," AHA Head Dance Coach Jenny Sweet stated. "I didn't sit in the designated coach area, but instead went into the stands as a spectator. As I sat back and really took in their performances, I felt so proud of our school and our program seeing so many Angels in blue."
In early February, AHA competed at the Universal Dance Association's national high school event in Orlando, Florida.AHA's varsity team earned a silver medal (second of 46 teams) in small varsity hip-hop, and finished fifth out of 60 in pom. 
AHS officials said JV finished third out of 14 in hip-hop, and third out of 16 in pom. The middle school dancers were rated fifth in the nation in hip-hop and sixth in pom.

"This is the first time in program history that all six routines made it through the preliminary and semifinal rounds to compete in the finals at Nationals," Sweet noted. "Year after year our dancers prove that they rank among the top programs in the nation 
The secret to our success lies in the dancers' love for each other, love for the program, and love for dance."
AHS officials said since Sweet established the team 13 years ago, varsity has danced its way to five national titles in small varsity hip-hop (2016, 2017, 2018, 2019, and 2021).
The JV dancers earned their first national title in small varsity pom in 2021. Holy Angels has also pulled off sweeps at multiple statewide competitions.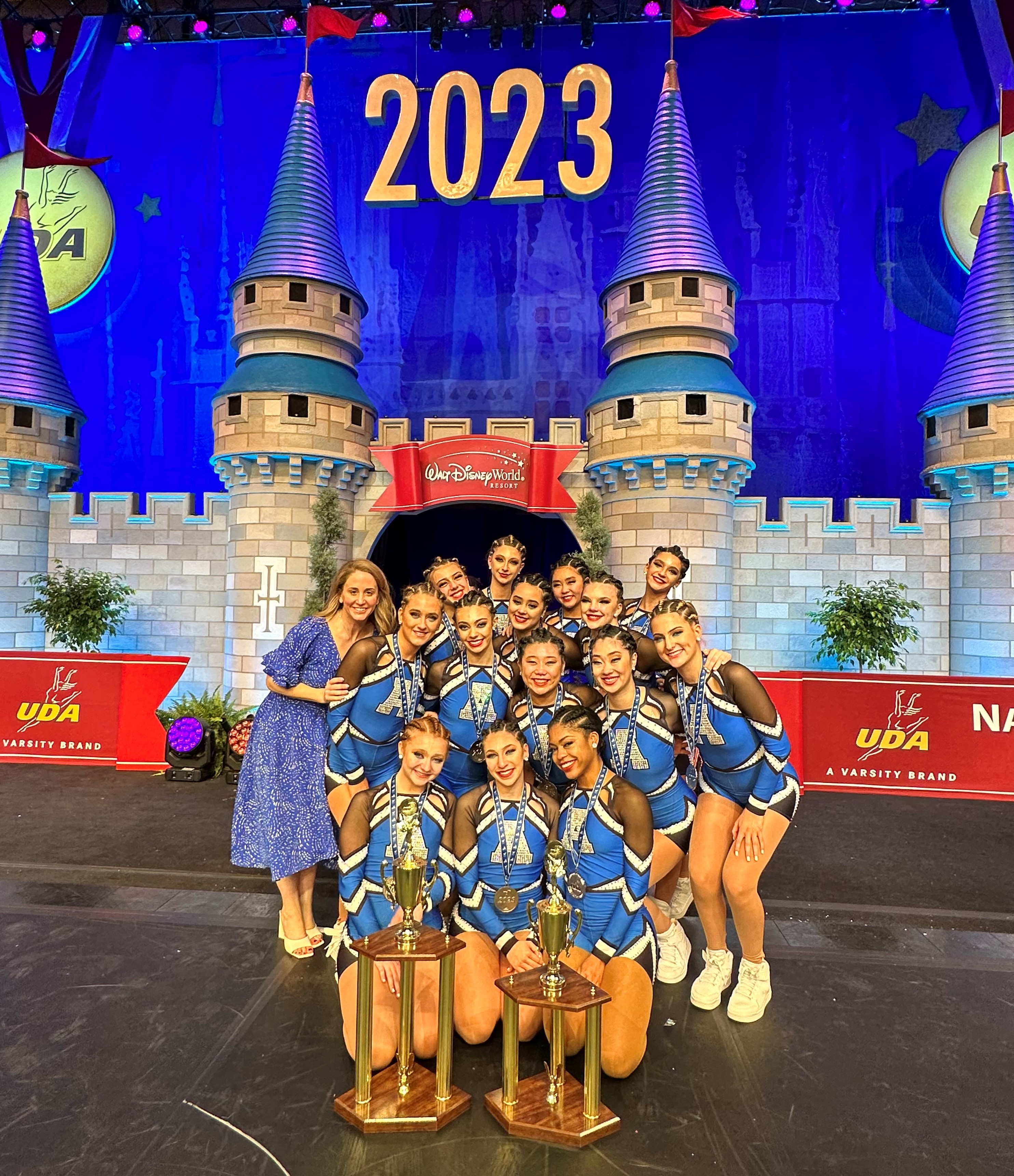 Captains for 2022-23 include Varsity -- Katie Fragola and Noelle Wacker, 
JV -- Isabella McMahon and Alexandra Nicholas, and MS -- Bella de Leon, Emily Kho, and Maddie Krol.
The varsity roster includes Katie Fragola, Noelle Wacker, Jordyn Wynn, Karis Cho, Juliet Gelineau, Maggie Yu, Mackenzie Crimmins, Emily Figueroa, Milena Hiza, Ava McAdams, Quinn Reicherz, Auden Cho, Julia Struhs, and Samantha Zeccardi.
The JV dancers are Isabella McMahon, Maggie Danahy, Alexandra Nicholas, Caelyn Lindsay, Olivia Leys, Gianna Pasquale, Kat Bing, Caroline Kartman, Chloe Kwon, Stella Chung, Alexis David, Lyla Dove, Madeline Lee, Kate Rifon, Cyia Sabathia, and Leyla Ziemba.