Bergen County
By: Richard L. Smith 
Get ready for a theatrical whirlwind as Bergen County Academies (BCA) proudly announces its upcoming fall play, "Can I Even Put This On My Resume?"

This unique production promises to be an unforgettable experience, featuring 30 original plays written by the talented students in the cast, all packed into a thrilling 60-minute performance.
Inspired by the creativity of the New York Neo-Futurists, "Can I Even Put This On My Resume?" will take the audience on a rollercoaster ride of emotions.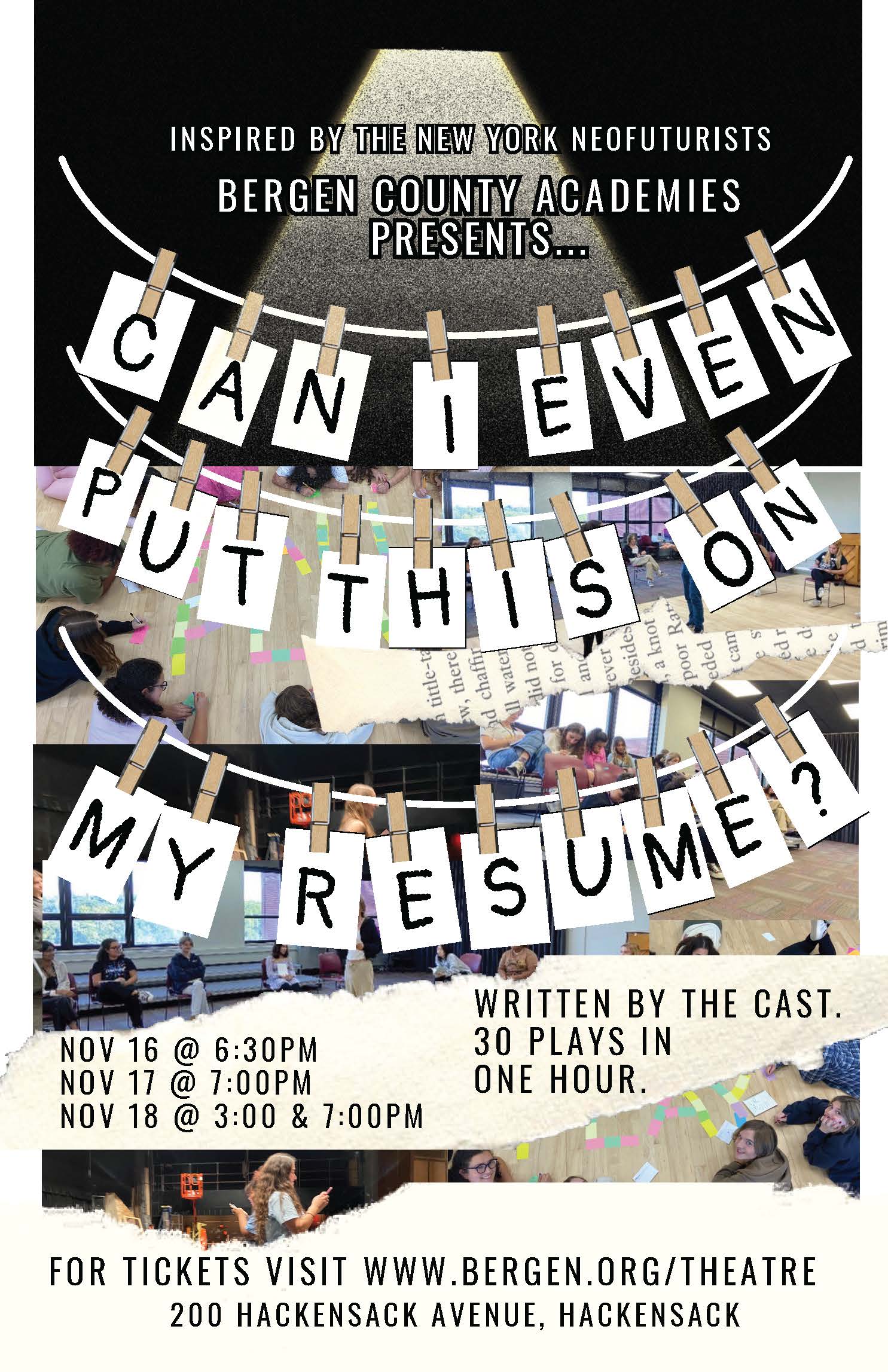 From full-cast dance numbers that will have you tapping your toes to personal stories that have shaped the lives of the cast members, this production offers something for everyone.
The BCA theatre department invites theater enthusiasts and curious onlookers alike to witness this one-of-a-kind performance on the following dates:
- November 16 at 6:30 p.m. - November 17 at 7:00 p.m. - November 18 at 3:00 p.m. and 7:00 p.m.

Located at Bergen County Academies, this production promises to captivate and entertain with its blend of creativity, humor, and thought-provoking moments.
Tickets for "Can I Even Put This On My Resume?" are available for $12 for students and senior citizens and $15 for general admission. Secure your seats by visiting bergen.org/theatre.
Don't miss the opportunity to witness the incredible talents of Bergen County's young artists.
For additional information and behind-the-scenes insights, be sure to follow the BCA theatre department on Instagram @bca_theatre_.
Join the excitement and mark your calendars for a theatrical experience like no other!