Belleville
By: Yuritza Arroyo
Belleville Township is bidding a heartfelt goodbye to Kelly Cavanagh, who is retiring on February 1 after dutifully and proudly serving 20 years as municipal clerk.
According to officials, a proclamation read at the Belleville Township Council meeting this week lauded her strong sense of civic pride – one that has consistently served as an inspiration for others.
"On behalf of the Mayor and Township Council, we want to express our sincere appreciation to Kelly for her loyalty, outstanding career, and unwavering dedication and service to the Township of Belleville," according to the proclamation.
Cavanagh is being replaced by Alberto Cabrera, who served as the clerk for the Town of Guttenberg in Hudson County for 14 years. Cabrera, who is bi-lingual, is already in Belleville, working with Cavanagh on a seamless transition.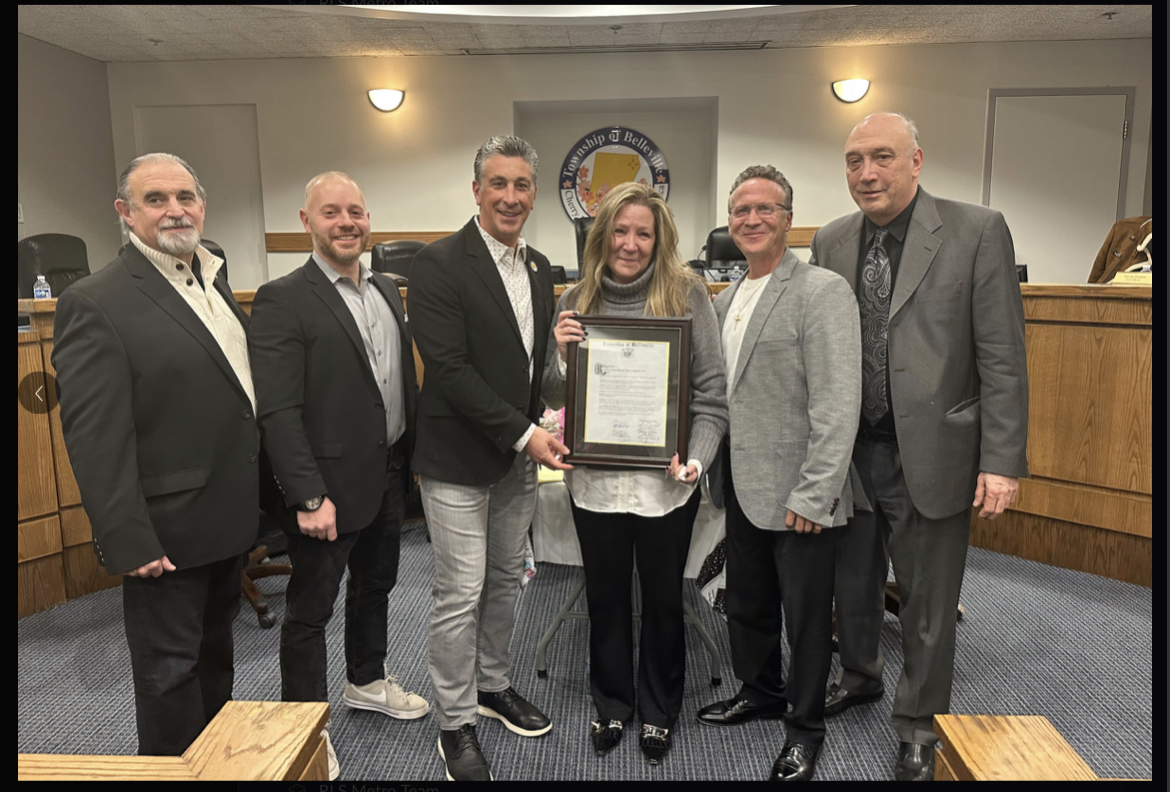 Cavanagh has served the residents of Belleville in myriad waysover the past 31 years, including the past 20 as municipal clerk.
Whether serving as secretary of the Belleville Township Council, serving as custodian of records, administering local elections, or issuing licenses and permits, she did it all with grace, integrity, and an ingrained sense of duty.
Cavanagh held a copy of the proclamation and a bouquet of flowers as she posed for photos with Mayor Michael Melham and members of the Township Council.
The proclamation also acknowledged Cavanagh's husband, Richard, and their son, John Joseph.
"Kelly will surely be missed as she's been part of the fabric of our community for many years - a community she has served well," Melham said.
"As a young, 25-year-old councilman, she was my clerk, and now as mayor, she's been with me for the past five years.
I know she has many good years ahead of her as she watches her son play football and prepares to travel. I sincerely wish her and her family well."