Belleville
Dozens of neighbors lined Lake Street in this close-knit Silver Lake neighborhood on Saturday to honor a local kid who grew up to forge a decades-long career as a public servant in Belleville and Essex County.
The ceremonial renaming of the street to Angelo C. Risoli Way was a way to thank the late Belleville First Ward Councilman and Deputy Mayor for his tireless devotion.
His work as the commissioner of Belleville's Public Works and the Belleville Republican Chairman for 20 years were also recalled during the ceremony attended by his brother Barney and his wife, Joyce.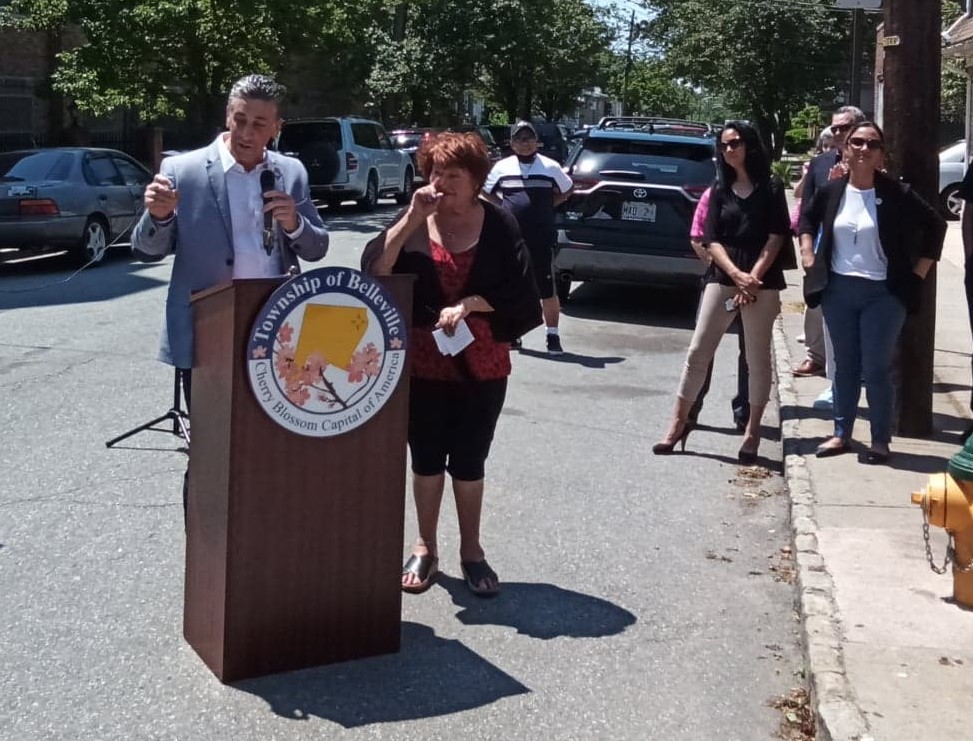 Risoli said his brother, who passed away in 2012, would have been moved by the outpouring of love on Saturday.
"To see all these people here, he would have been touched," Risoli said. "All these people came out for the street renaming and it would have meant a lot to him. It's really wonderful."
The ceremonial street renaming was spearheaded by First Ward Councilwoman Marie Strumolo-Burke.
"Even though we didn't always see eye to eye when it came to politics, we were good friends and I respected him very much," she said. "Angelo was a good man and dedicating this street Angelo C. Risoli Way was definitely a long time coming and well deserved."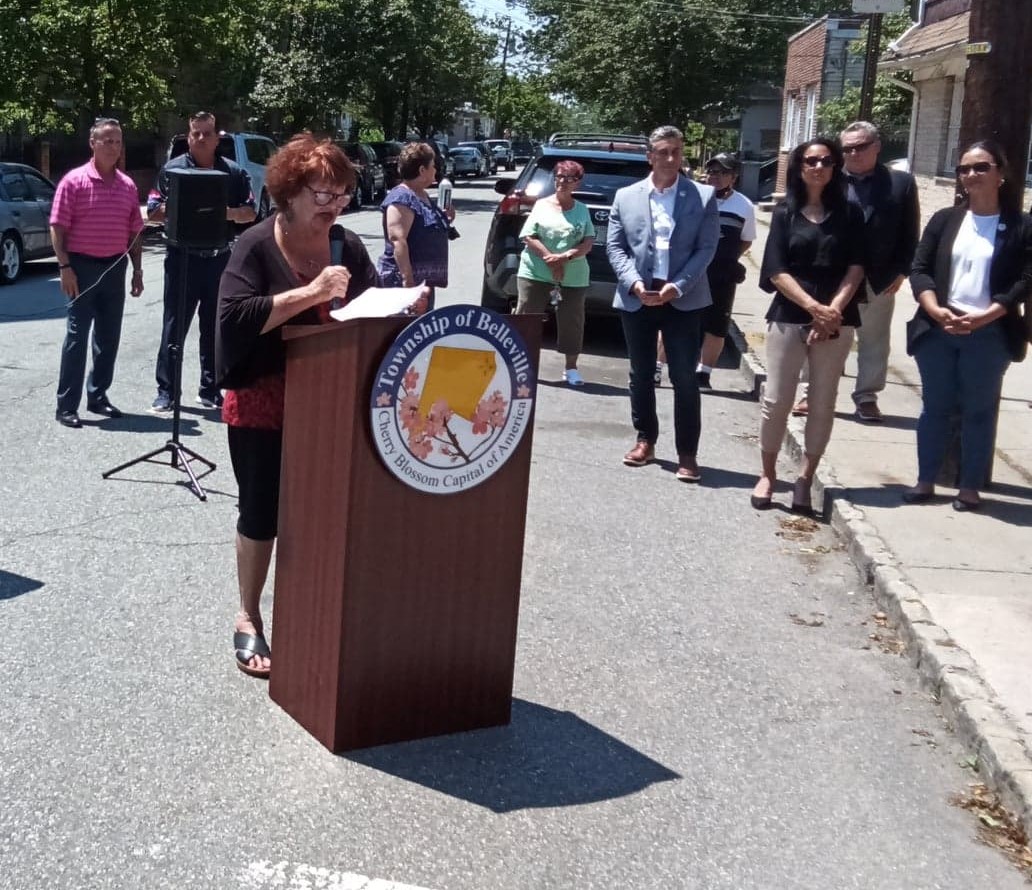 The late deputy mayor was also employed by Essex County as a transportation specialist.
He volunteered countless hours to many committees and organizations, including the Essex County Mental Health Committee, the Moose Lodge and the Red Circle Civic Club.
Mayor Michael Melham recalled how he met Risoli more than 20 years ago, during his bid for Essex County Registrar. The image of the oversized banner with Angelo's face on it hanging in the window of their campaign headquarters on Belleville Avenue is still vivid in Melham's mind.
"Years later, we would run as a team on a ticket for Ward Council," Melham said. "Our victory was historic, as never before had a majority been elected in one election in Belleville."
Melham showed the crowd Risoli's commissioner badge – a prized possession gifted to Melham by the Risoli family after his death.
"He would have been proud these past few years when two of his protégés, Dr. Joseph Scarpelli and me, were serving as mayors of Nutley and Belleville," Melham said.
Township Manager Anthony Iacono, Deputy Mayor Thomas Graziano, Councilwoman Naomy De Peña and Board of Education Vice President Gabrielle Bennett-Meany also attended Saturday's event.
Scarpelli, now a Nutley Commissioner, and Newark Councilman Anibal Ramos also attended the ceremonial street renaming.