Belleville
From the horse-drawn carriage rides to Christmas music sung by student choruses to the chance to get a selfie with Santa himself, the annual Belleville Winter Festival and Christmas Tree Lighting offered something for kids of all ages.
Created by a collaborative effort between the Belleville Mayor and Township Council and the Belleville school district, the event drew nearly 2,000 people to Belleville High School on Friday for a sprawling array of food and fun activities.
It was a winter wonderland as festival-goers sipped hot chocolate given out by the Belleville Police Department and swayed and smiled as the DJ played traditional holiday favorites such as "Rudolph the Red-Nosed Reindeer" and "Santa Claus is Coming to Town."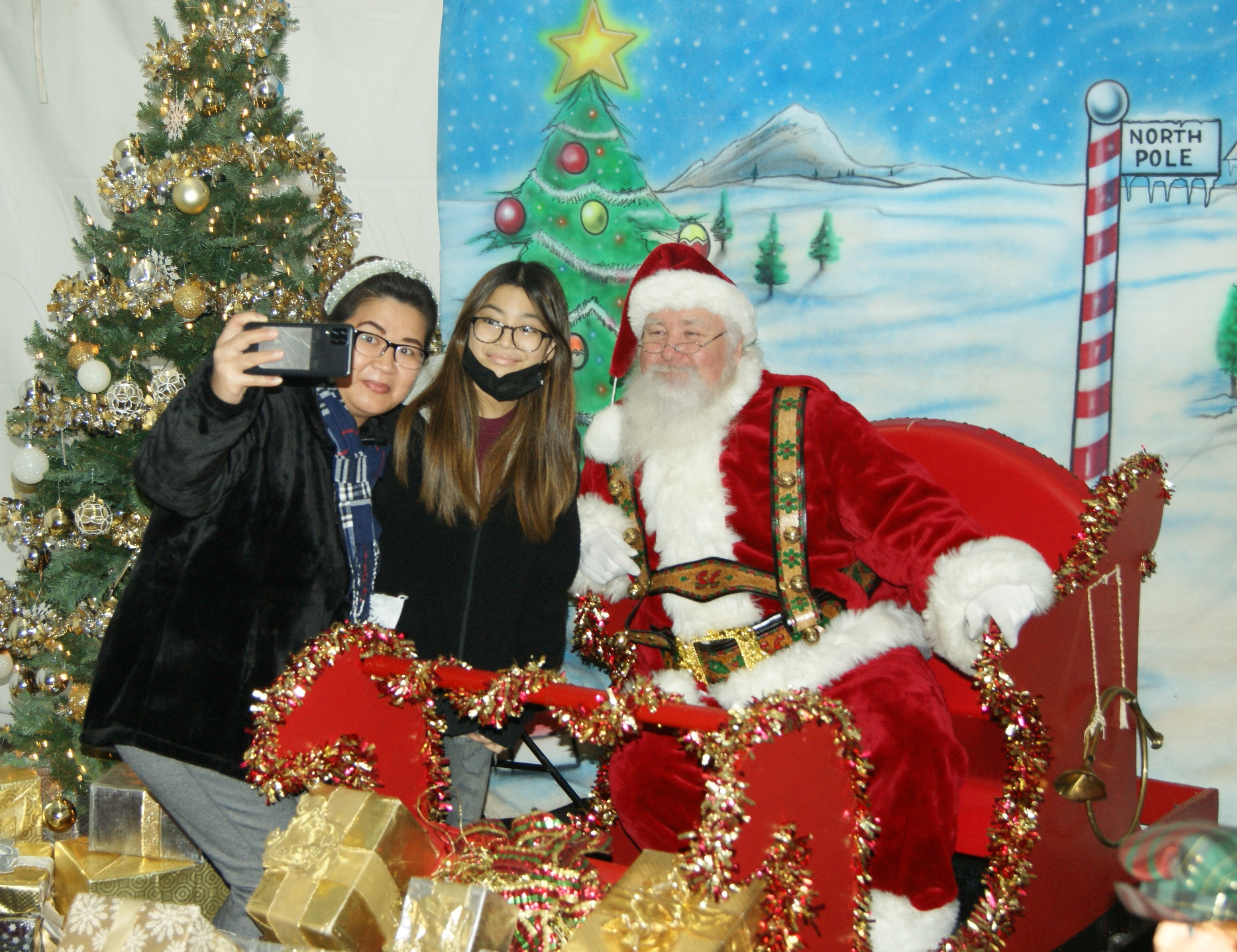 However, perhaps it was the smell of chestnuts roasting on an open fire that truly made the event memorable. 
In a scene right out of the timeless holiday class, "The Christmas Song," Councilman Thomas Graziano and his father manned the grill.
"It's an Italian tradition, and it's a Graziano family tradition to roast chestnuts," Graziano said. 
"It's special in our household at this time of year, and we wanted to share this tradition with all of Belleville."
A line of food trucks offering everything from freshly made donuts to spicy Italian sausage, keeping holiday bellies full.
There was plenty to do for the little ones, including bounce houses, a candy cane maze and a trackless trolly ride that looped around the parking lot. 
If they were lucky, they got a chance to meet some of their favorite costumed characters.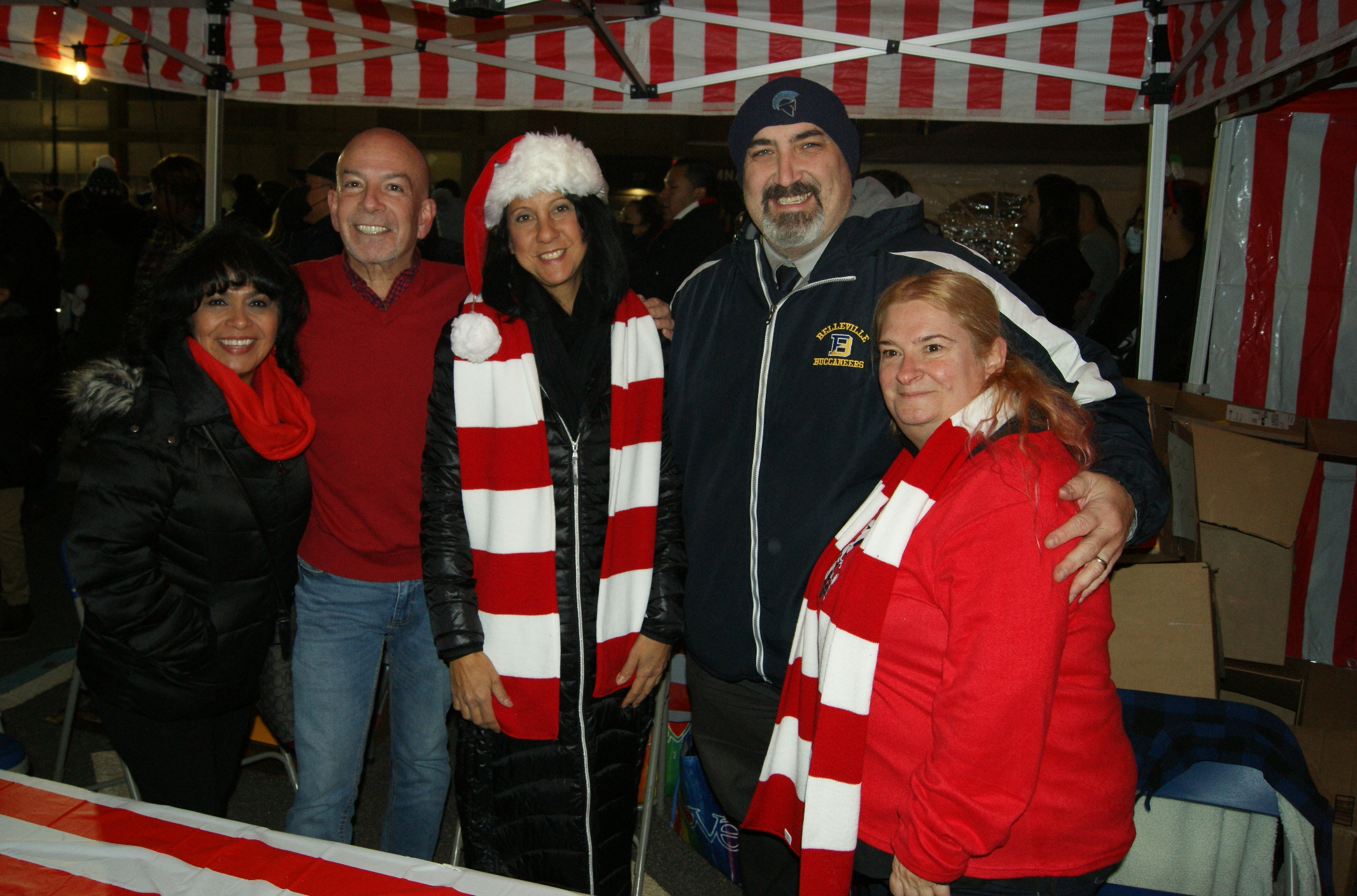 Or, they might have run into characters wearing elaborate, one-of-a-kind costumes created by Belleville artist Athena Zhe.
And if any festival-goers needed a break during the night, they could head over to Mrs. Claus' place, where she was reading stories. 
Or, they could go for a relaxing stroll on one of the horse-drawn carriages that clomped up and down Division Avenue.
The highlight of the night, of course, was Christmas tree lighting, in which Santa Mayor Michael Melham, Deputy Mayor Naomy De Peña and Councilman Vinny Cozzarelli pushed the ceremonial plunger.
The tree twinkled in the brisk night from the bottom bulbs to the glistening star.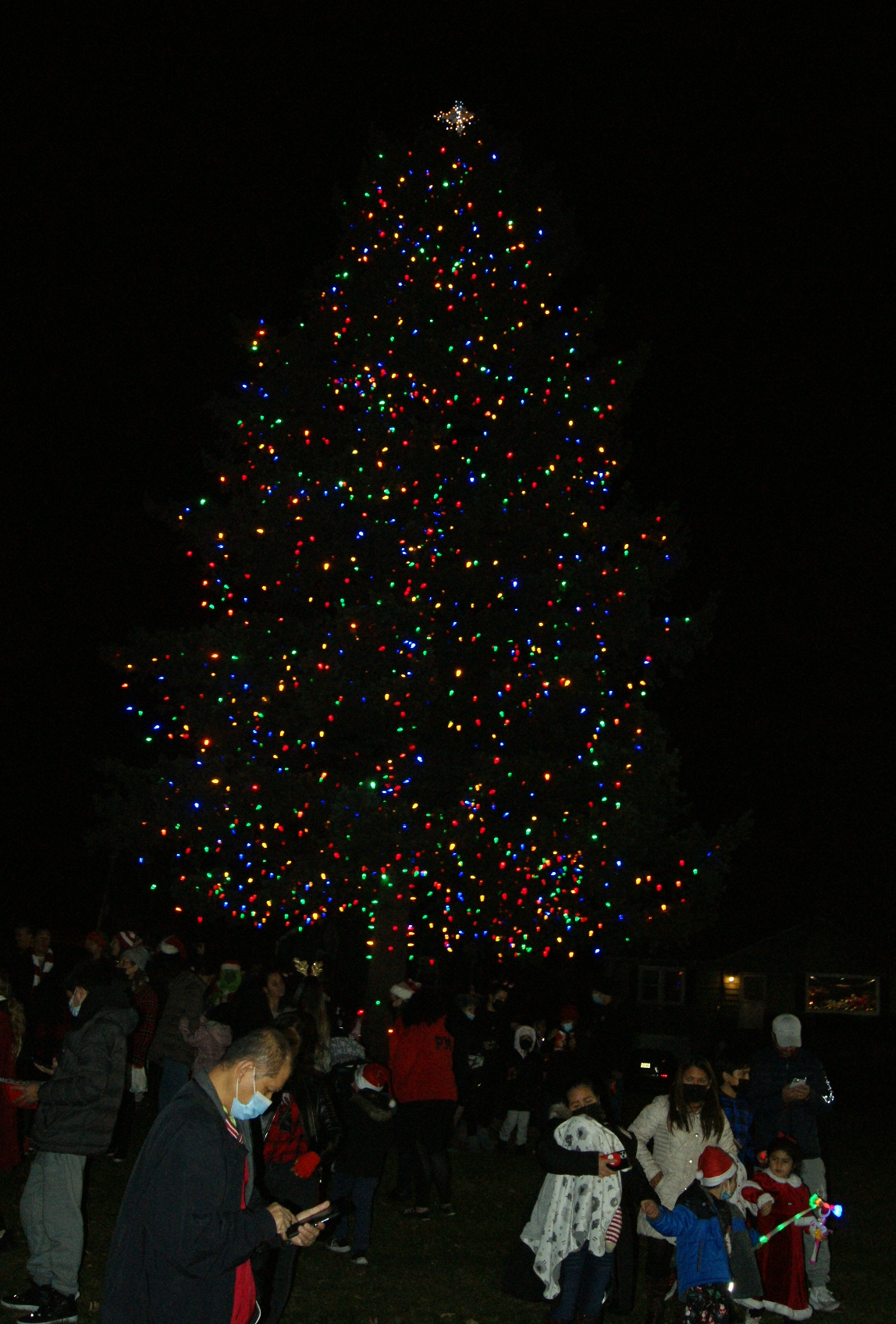 Melham noted how many of the township's employees in various departments, including the police and fire departments and the department of public works, toiled behind the scenes to make the event the biggest and best one yet. 
Many other departments, municipal groups and community organizations, including the Belleville Green Team, the Women's Club of Belleville and the Kearny-Belleville Elks Club Lodge No. 1050, handed out snacks, crafts and small gifts.
"You can see from the faces on all these people here tonight how much pure joy this festival brings them," Melham said. 
"This was about making Christmas spirits bright. Seeing people laughing and families full of holiday cheer - it was the best Christmas gift I could ever hope for."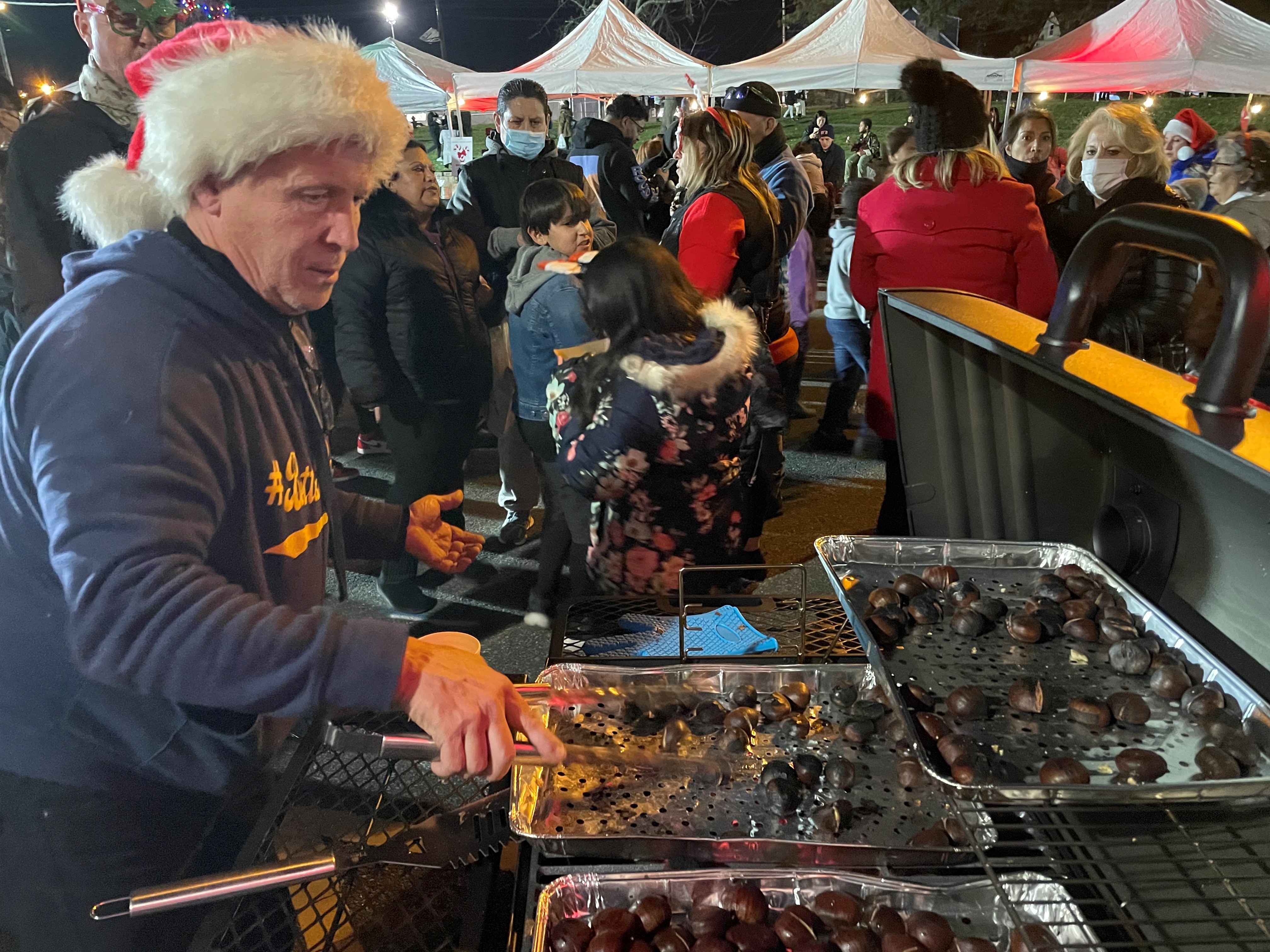 Melham also noted the Township Council enjoyed a great synergy with Superintendent of Schools Dr. Richard Tomko and the members of the Board of Education. "It was a great team effort to create this event," Tomko said. 
"There was a great air of excitement in the planning stages, and it has carried through to the event. I am particularly proud of all the Belleville school district students who sang, danced, handed out candy canes, dressed up as characters, and helped make this a winter wonderland."