Essex County
The Alpha Alpha Lambda Scholarship and Educational Foundation is pleased to announce that applications are now available for the 2021 Marion B. Frederick Scholarship. 
Officials said  African-American graduating seniors from Essex County high schools with a GPA of 3.0(4.0 scale) or higher should apply.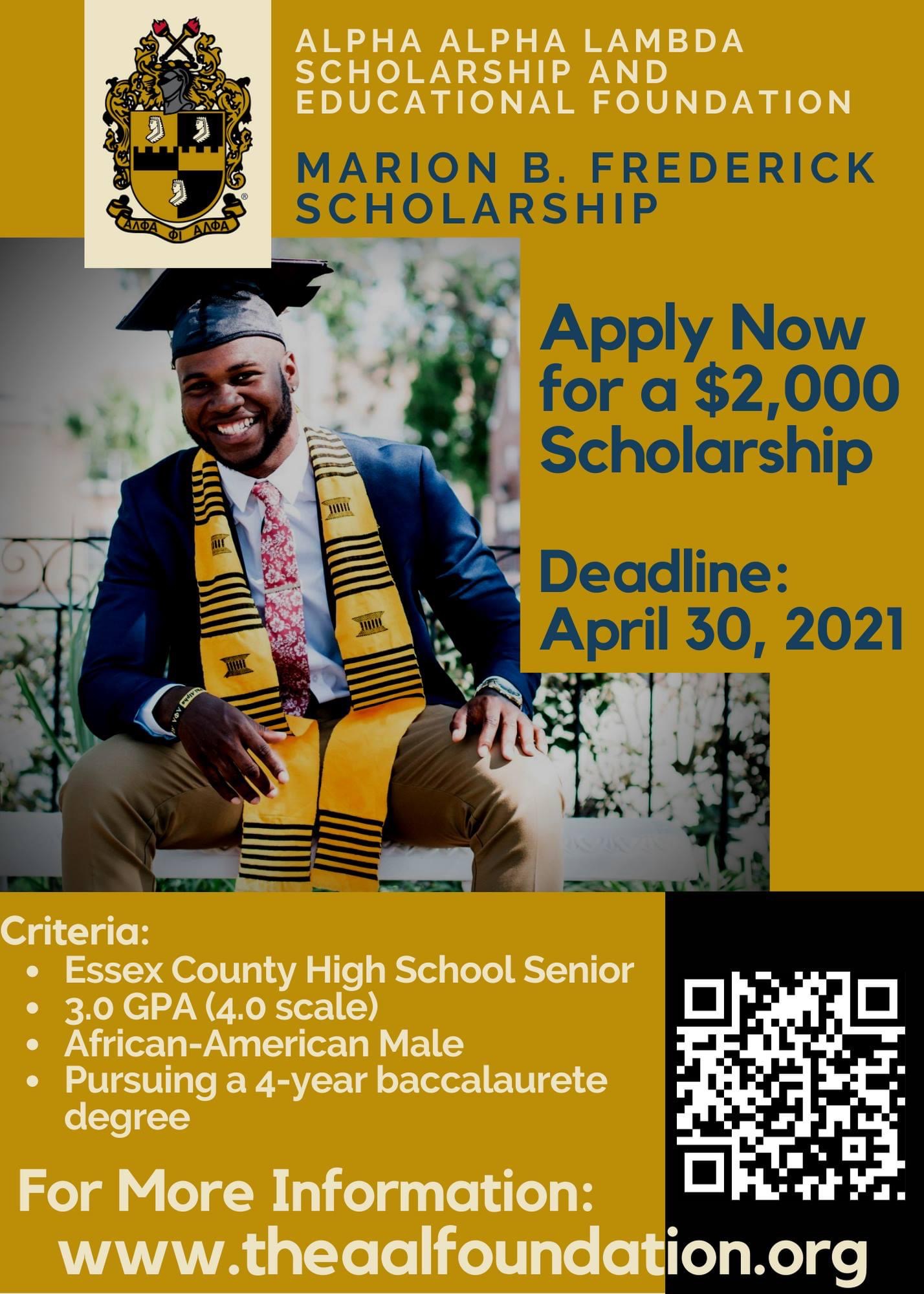 Awards of $2000 will be given to selected candidates during that process officials said. 
To apply for the scholarship or for more information visit, click HERE