Union Township (Union)
By: Richard L. Smith 
A fun-filled summer camp focused on Media, Fine Arts, and Tech exploration on the Kean University Campus was closed due to the COVID-19 pandemic and is set to return for the summer of 2023 with all-day enrichment training sessions. 
Company officials at Metro Media Associates of NJ said their Metro Media Summer Camp has existed on the Kean University campus since 2012  in Union, New Jersey. It is set to return in July.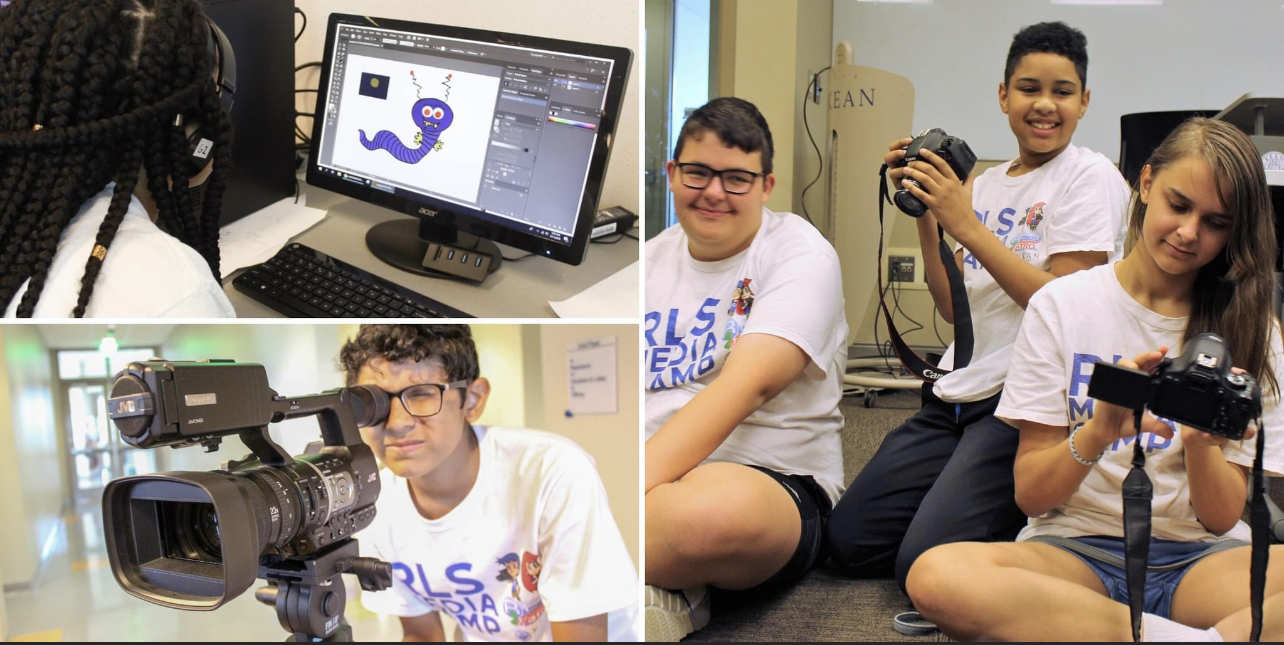 During the summer of 2019, Metro Media Camp officials said they experienced their last session. They were scheduled to return in 2020 until the COVID-19 pandemic forced the camp to conduct moderate summer sessions online for two years. 
Metro Media Camp being no exception to the rule, in almost every way, 2020 represented the antithesis of summer camp.
"Instead of enjoying wide-open spaces on the beautiful campus of Kean University, Metro Media campers remained huddled in the confines of their homes working in front of computers during the pandemic, Metro Media Associates Spokeswoman Tracie Carter said. 
Carter said instead of sharing cabins and communal meals with new friends, our campers engaged in social distancing. 

Many parents around New Jersey returning to their offices and worksites full-time see camp as a powerful antidote to a pandemic-ravaged school year that left young people stuck indoors, glued to computer screens.
Kean University has a NJ Transit station to NYC on the campus, which makes it easy to drop your kids off and then commute to work. -Metro Media Associates Spokeswoman Tracie Carter 
According to experts at the American Academy of Pediatrics, if there was ever a year to send kids to summer camp, this could be it.
"Metro Media Camp is super excited to have our campers back on the World Class campus of Kean University.  Since COVID-19, that entire section of Union Township has been bustling with excellence, places to shop, stores for our campers to get good fresh food/ice cream, and space to take their cameras to photograph and film their projects., Carter said. 
Things You Should Know About Metro Media Camp:
Our new location on campus will be inside Hynes Hall, 1011 Morris Avenue.  Although there are three sessions, campers may choose to attend the entire summer for a reduced rate. 
Metro Media Camp will begin the 2023 summer session on July 5 and conclude on July 21, 2023. Official drop-off will begin at 8:30, and the day of learning will end at 3:30 p.m.
Parents have until 5:30 p.m. to pick up campers without incurring an additional charge. 
Earlier drop-off times began at 8 a.m., and the latest pickup for parents returning from work is 6:15 p.m. with additional fees. 
There IS daily van pick up and dropoff to and from home within a 2-3 mile distant from Kean Univeristy if you need. 
For additional information on sessions, courses, rates, etc., please click HERE