Kearny
Authorities in Hudson County are trying to determine if a driver was blindly following his GPS unit or under the influence of drugs/alcohol, which caused him to make a wrong turn up train tracks and ultimately caused a crash into a commuter train early Sunday night.  
Authorities are trying to piece the incident together, but according to a statement released by NJ Transit to RLS Media, at approximately 11:27 p.m., Morris and Essex Line train 6945 which departed New York Penn Station at 11:11 p.m. and was set to arrive in Dover at 12:54 a.m., struck a truck near Kearny Junction.
Emergency responders and police from Kearny, Harrison, NJ Transit and Port Authority operated at the scene found the vehicle on the tracks and slammed into the trains. 
No injuries were reported to the approximately 123 passengers and crew on board.
Officials have not confirmed how the truck entered the massive track junction for New Jersey Transit commuter rail operations.
The junction comprises the Kearny Connection (which lets former Erie division trains run to New York Penn) and Waterfront Connection (allows North Jersey Coast, Northeast Corridor and Raritan Valley lines) runs to Hoboken).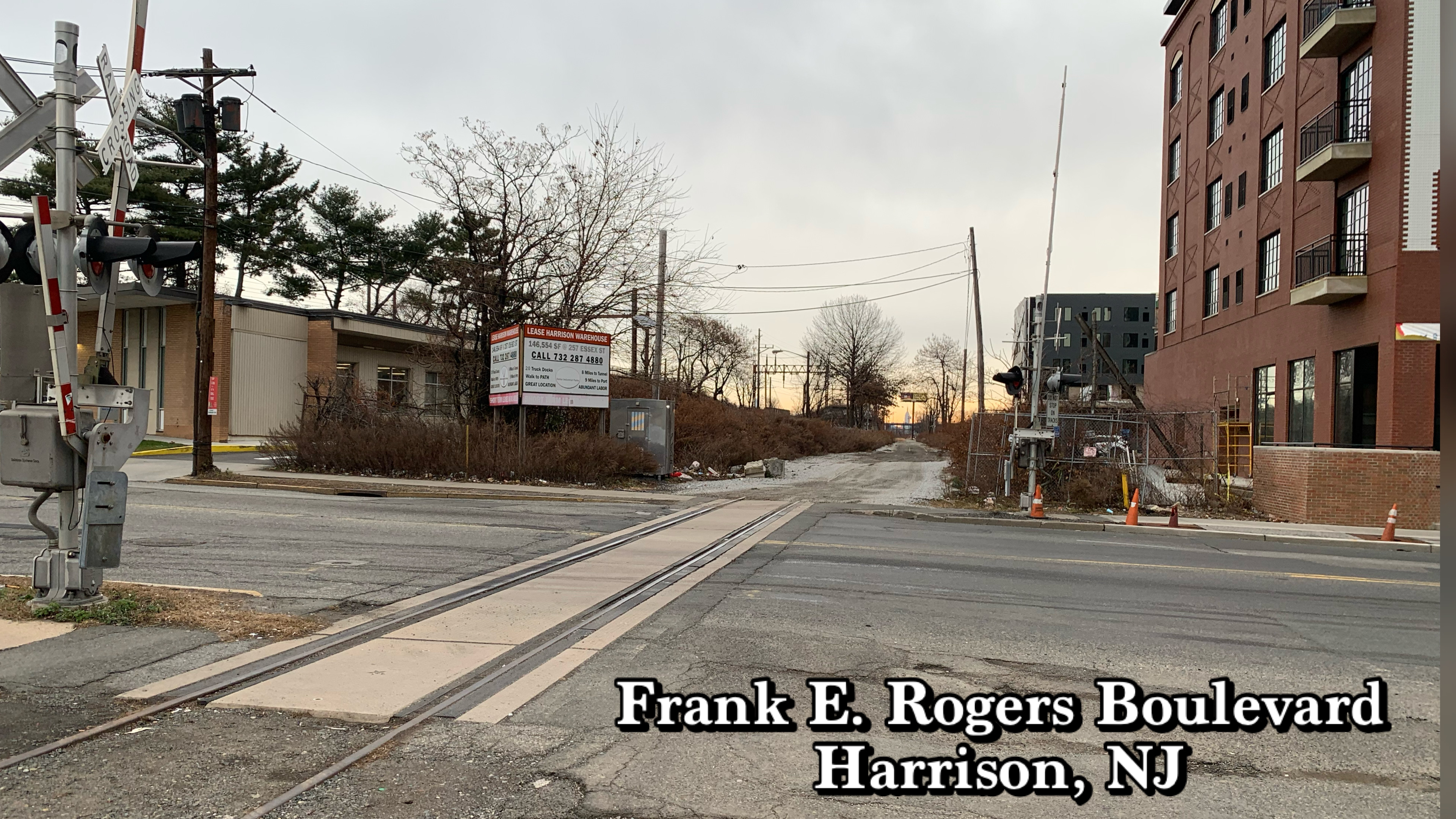 It is believed that the driver took a turn onto the tracks from the Frank E. Rogers Boulevard access point in Harrison and traveled the long and dark discontinued rail line along with the newly built apartment complex, which led him into the Kearny Junction.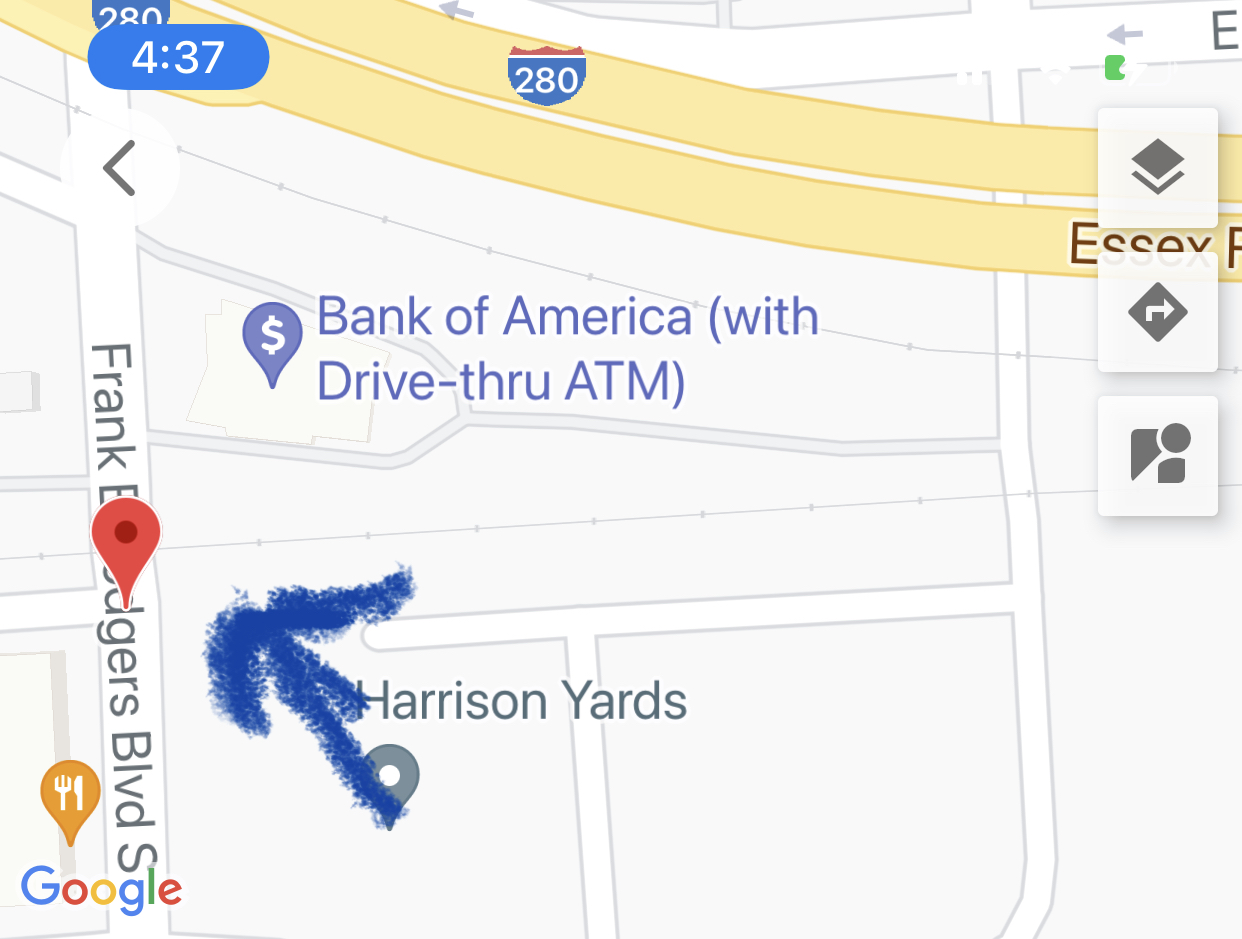 Sources familiar with the Harrison area said the access point on the Frank E Rogers Boulevard enters at a Norfolk Southern/ Conrail line.
"It's purely freight. The driver would have had to have driven quite a ways and literally changed tracks. The Morris & Essex line is the elevated one that runs alongside I-280," according to the source. 
Police say the vehicle was unoccupied, but a search for the registration led officers to the individual's address. It is not clear if the person suffered injures in the collision. 
At approximately 3:15 a.m., RLS Media observed a Harrison Police cruiser turn right onto the tracks from  Frank E. Rogers Boulevard towards the junction to continue assisting in the investigation possibly.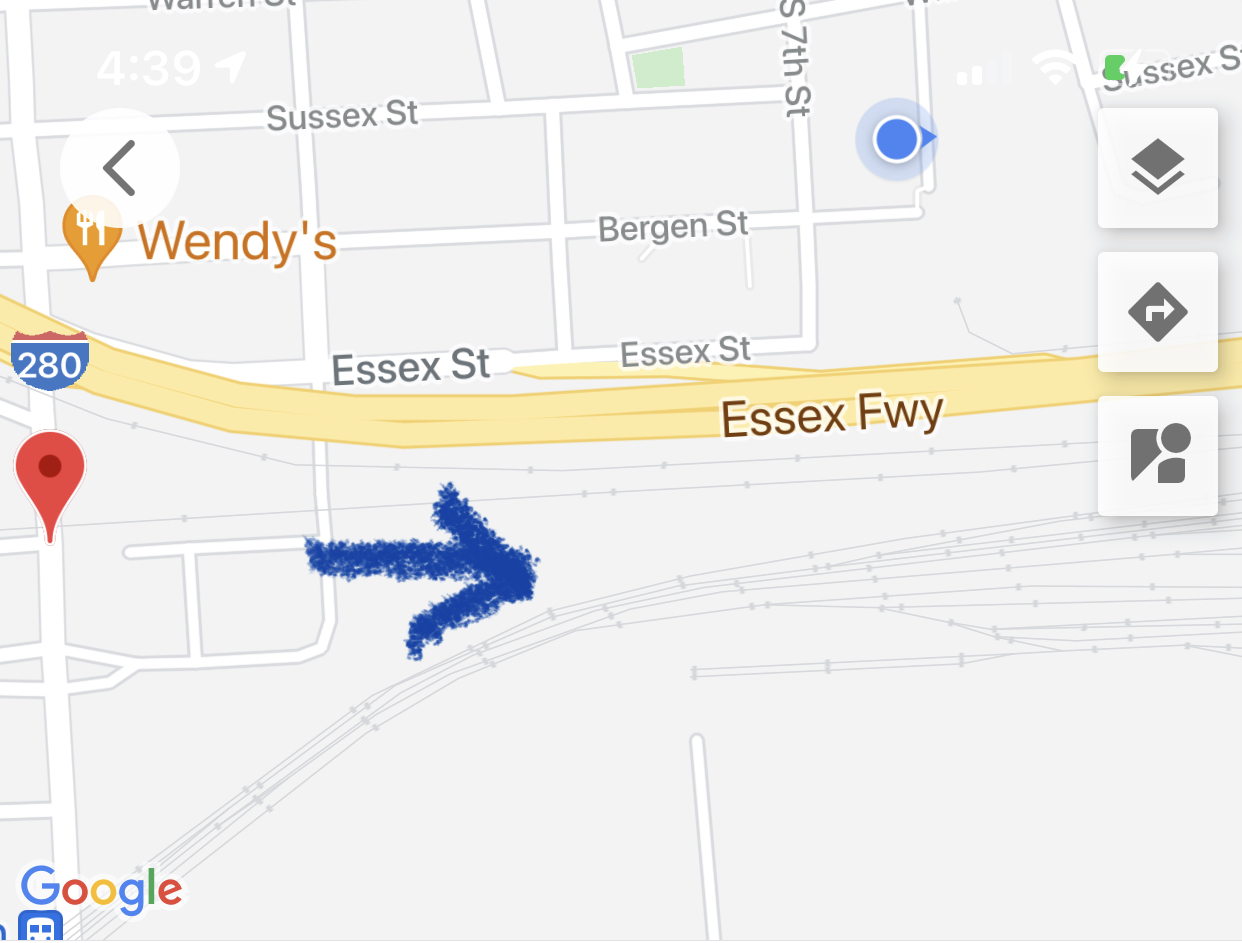 NJ Transit officials confirmed that the Morris and Essex and Montclair Boonton line rail service was temporarily suspended in both directions between Penn Station New York/Hoboken and Newark Broad Street but has since resumed.
There was also information of a possible pursuit of a stolen vehicle that came through Harrison around that time. 
It's not clear if this was the vehicle involved. 
New Jersey Transit Police are leading the investigation.