Jersey City
Hudson County authorities are investigating a deadly crash that killed a former MLB pitcher working as a Port Authority police officer Sunday morning. 
Officials say, Anthony Varvaro, a former Major League Baseball pitcher who retired in 2016 to become a Port Authority cop in the New York City area, was killed in a car crash Sunday morning on his way to work at the Sept. 11 memorial ceremony in Manhattan, according to police officials and his former teams.
Authorities reported that the deadly crash happened during the early morning hours on the NJ Turnpike Hudson County extension at Grand Street.  
Police believe the incident resulted from a wrong-way head-on crash but would not confirm if Varvaro was going the wrong way. The driver of the other vehicle also suffered fatal injuries. 
Port Authority officials would not release many details regarding the collision but did  release the following statement: 
"On this solemn occasion, as the Port Authority mourns the loss of 84 employees in the attacks on the World Trade Center - including 37 members of the Port Authority Police Department - our grief only deepens today with the passing of Officer Varvaro," said the statement by Port Authority Chairman Kevin O'Toole and Executive Director Rick Cotton.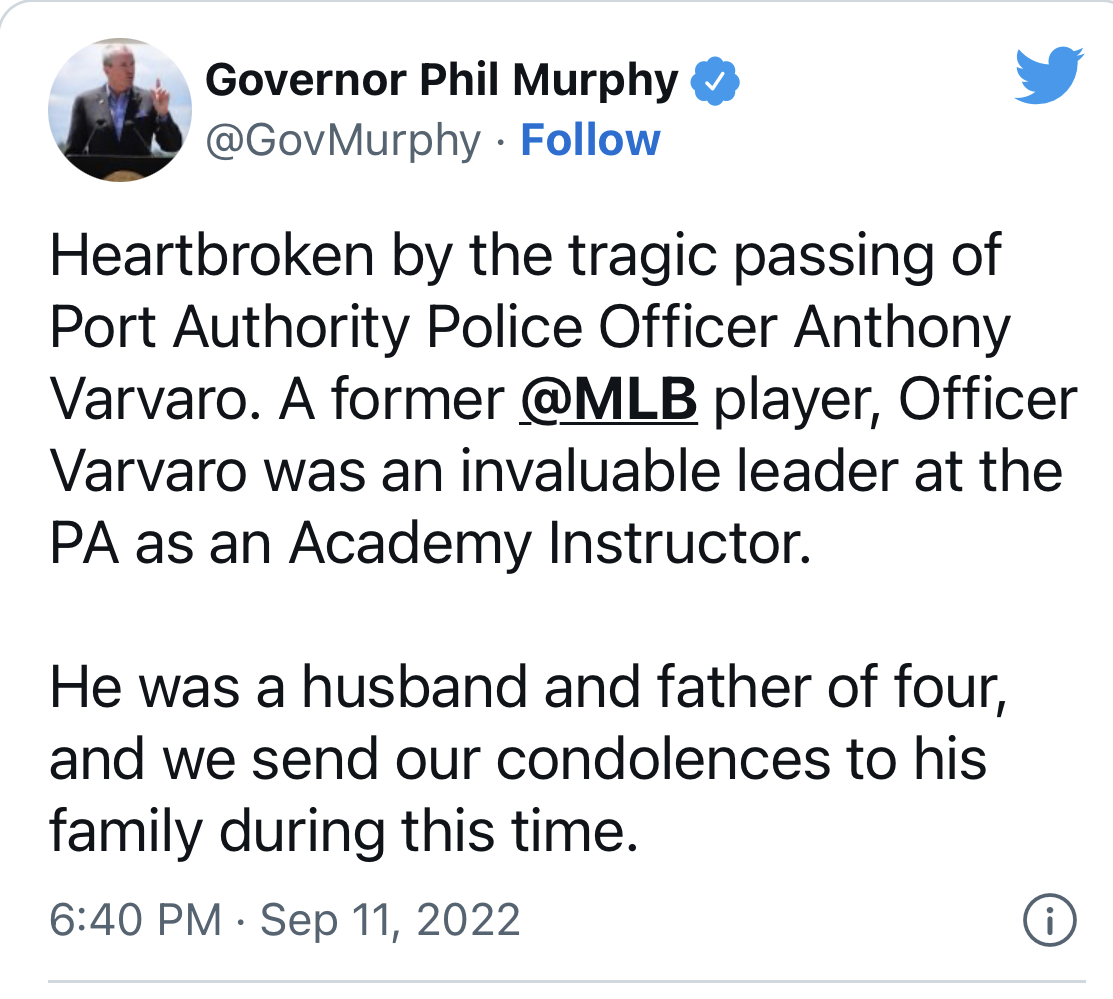 Port Authority officials said Varvaro became a police officer in December 2016 and was assigned to patrol for nearly five years before transferring to the Port Authority Police Academy to become an instructor.
The cause of the crash is under investigation.