Woodbridge Township
By: Richard L. Smith 
Christopher Bryant of Woodbridge, NJ, enjoys living each day to its fullest, along with his wife of 24 years, Georgette, and their 10-year-old daughter, Gabrielle.
His active lifestyle includes daily exercise, feverishly cheering on his favorite sports teams, and tinkering on projects as a self-described "tech geek."
But many people who know Christopher find it hard to believe that he has struggled with critical health issues for most of his life.
"I was 16 years old when I was first diagnosed with type 1 diabetes," said Christopher.
"Taking injections daily and trying to avoid complications became a challenge that I figured that I would have to deal with for the remainder of my life."
According to Christopher, his life was an emotional roller coaster as his health grew progressively worse, ultimately leading to retinopathy and kidney failure.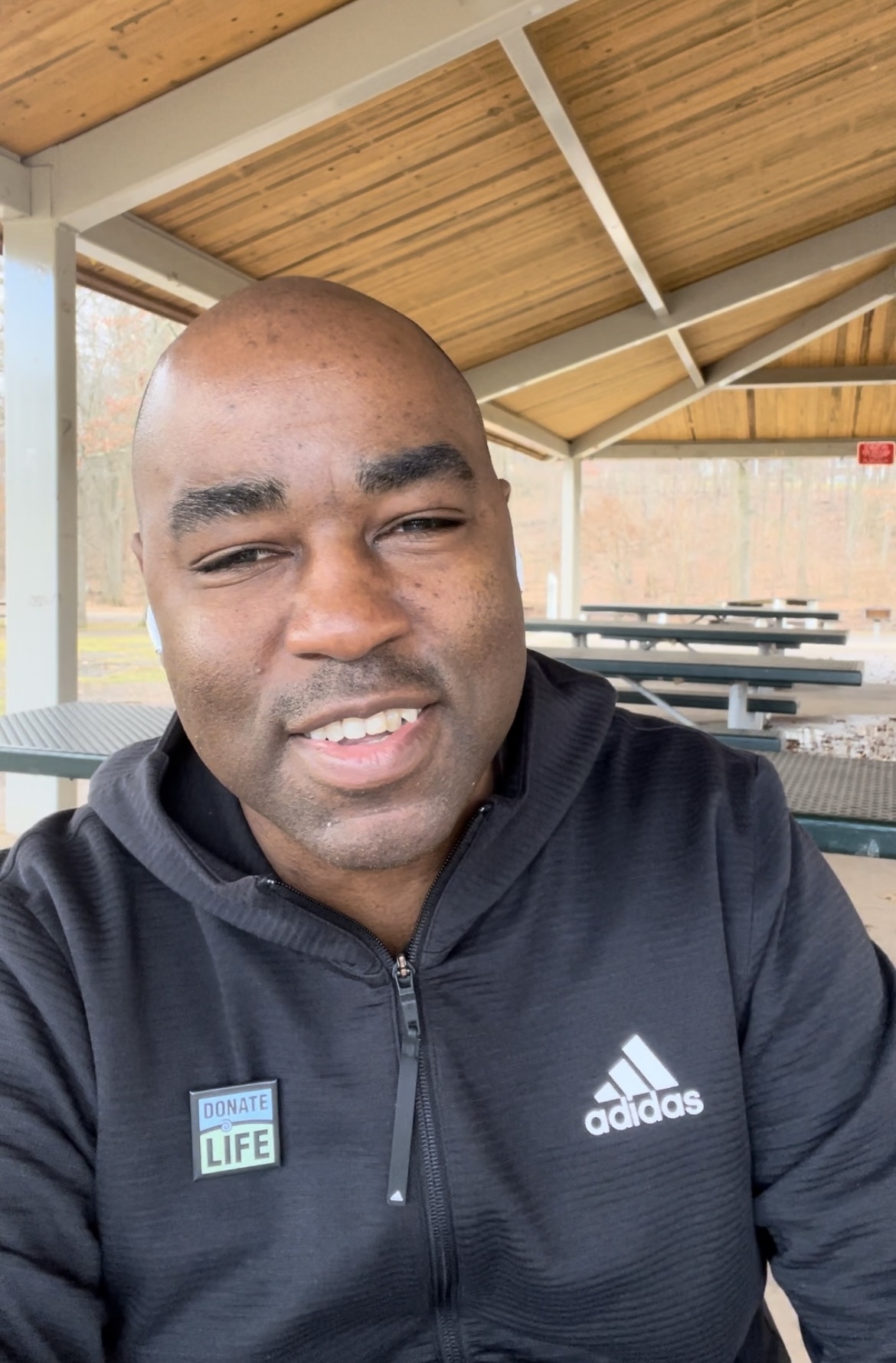 "It happened at a time when my professional career was just starting to take off," said Christopher, who is now a successful Advocate and Care Guide for The Diabetes Foundation.
"All I can remember is being numb and weak on the first day I started dialysis. But I kept a positive outlook on life with many prayers."
The next day, Georgette arrived home from work with incredible news that gave Christopher hope. One of her co-workers offered to donate her kidney to save Christopher's life.
"At the time, I did not know this amazing and generous woman, but she ended up being a perfect match for a successful transplant," said Christopher.
"She is my hero and words cannot describe my gratitude.  I was off dialysis, had my strength back, and I returned to work with a second chance at life."
One year later, Christopher underwent a successful pancreas transplant. This put his diabetes in remission for three years until his pancreas failed again.
Several years later, his transplanted kidney failed after functioning well for 12 years post-transplant.
"The miracle of transplantation kept me alive for many years, but I found myself back to square one – having diabetes and being back on dialysis," said Christopher.
Christopher's wait for a transplant lasted three years until he finally received 'the call.' His kidney and pancreas double transplant was a success and he was, once again, on the fast track to having his health fully restored.
"My donor hero this time was from Texas, who had checked the box on his driver's license to be an organ donor," said Christopher.
"His selfless decision not only saved my life but also six others. I am forever thankful."
Today, Christopher is passionate about supporting NJ Sharing Network and its life-saving mission to help educate others about the power of organ and tissue donation and transplantation.
"All my experiences have taught me the value of life and have helped me understand just how rich and beautiful life is," said Christopher.
"It is essential to educate people that organ and tissue donation is the greatest gift you can give. It is the ultimate selfless act. I now visit folks that are on dialysis to provide them with hope.
I talk to patients' families to consider being a donor, and I advocate to everyone about the importance of registering as an organ and tissue donor."