Jersey City

By: Richard L. Smith 
In lieu of National Cancer Prevention Month, the Jersey City chapter of global nonprofit Dr. Shree Nanasaheb Dharmadhikari Pratishthan (DSNDP) organized a 'Women's Cancer Awareness Conference' to fight cancer and build healthier communities at grassroots level.
Organizers said the conference, offered free of cost for all women, was held at Mclntyre Hall, Saint Peter's University, February 25, and drew more than a hundred women who braved freezing temperatures to learn more about cancer prevention, early detection, and the cutting-edge scientific research in its diagnosis and treatment.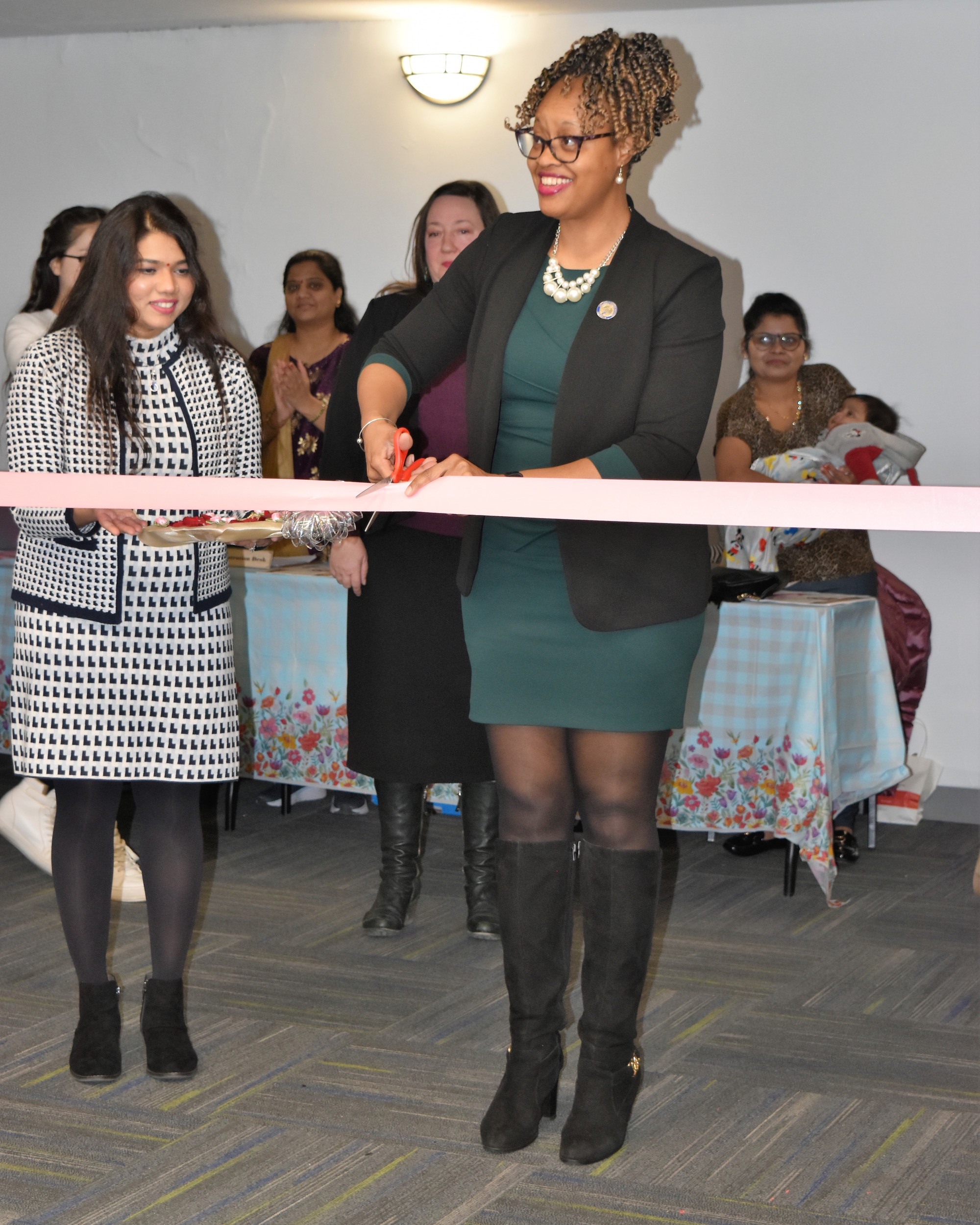 According to organizers, DSNDP's grassroots initiative is an effort to bridge the gap between education and access to reduce cancer death rates in the country, one community at a time.
Volunteers of DSNDP organized the conference to mark the birth centennial of their founder Dr. Shree Nanasaheb Dharmadhikari, a global social reformer who devoted his life to transforming millions of lives with his humanitarian teachings that continue to drive volunteer work worldwide.
The nonprofit brought together elected officials Assemblywoman Angela V. McKnight (D-31st District) and Ward B Councilwoman Mira Prinz-Arey to address the urgency of early detection along with a panel of eminent doctors and scientists from Harvard, Tufts, and Cleveland Clinic who presented detailed PowerPoint presentations on recognizing early signs of the different types of women's cancers that often go undetected until they have advanced to terminal stages.
Cancer kills more than 600,000 people annually, according to the CDC (Center for Disease. Control) is the second highest cause of death among Americans, next to heart disease.
However, the World Health Organization estimates that 30% to 50% of cancers are preventable. "This is an essential conference," Assemblywoman Angela V. McKnight (D-31st Dist.) said, "having this conference right here today, during National Cancer Prevention Month, can be very impactful.
This is a prime example for us to take action to live healthier and longer lives. I am honored, and it is a privilege to be at this conference. Thank you to all the volunteers of DSNDP who are keeping alive the legacy of Dr. Dharmadhikari, who founded the organization.

Assemblywoman McKnight further added, "you have experts from here from around the country. Please share with at least five people what you learned here today. Let's do all we can to prevent this disease from robbing us of ourselves, as well as from our family members and our friends, together.
Ward B Councilwoman Mira Prinz-Arey said the *Women's Cancer Awareness Conference.' organized by DSNDP is a "fantastic opportunity in Jersey City to share information that is so important for all of us.
While disparities in cancer screenings and follow-up care continue to exist depending on the socio-economic status of individuals, insurance, race, or ethnicity, Councilwoman Prinz-Arey said the disease can be prevented to a large extent just by regular cancer screenings.
"Currently, our best tools to beat cancer are education, awareness, and access. Please take your monthly/ annual screenings, treat them the same way that you would treat going to the dentist or anything you would do regularly to take care of yourself.
The distinguished panel of doctors at the conference who spoke about recognizing early signs, phases, detection, and treatment procedures for Breast, Colon, Ovarian, Uterine, Cervical and Endometrial cancer included; Dr. Manisha Bahl, MD, MPH, FSBI, Associate Professor of Radiology, Massachusetts General Hospital, Harvard Medical School; Dr. Manoj Kumar, MBBS, MPH Gastroenterology, Advanced Endoscopy, Tufts Medical Center; Dr. Shubhangi Kesavan, MD, Obstetrics and Gynecology, Hillcrest Hospital, Cleveland Clinic.
Dr. Kesavan urged the gathering of over 100 women to "listen to their uterus." Any changes in terms of pain and menstrual cycles could be a red flag. "Don't ignore it. Please, please go to your physician," she urged.
"As a physician, we touch people's lives in small ways daily. DSNDP has done that on a massive scale today. I hope those who attended the conference will not only improve their awareness about cancer but also share their knowledge with their loved ones, and encourage them to get screened, particularly their friends and family.

Scientists at the conference; Dr. Shyamala Maheswaran, Ph.D., Principal Investigator, Salton Stall, Professor of Oncology, Massachusetts General Hospital, Harvard Medical School, along with her team member, Ph.D. Postdoctoral Researcher, Dr. Ajinkya Revandkar, shared cutting- edge research being done in their lab and the tools that they are developing for the early detection of cancer, when the disease is curable, draws us closer to defeating the onset of the disease Dr. Revandkar said. 
"It was a great pleasure to be here at this conference and talk about the early detection of cancers using liquid biopsies and the way ahead."
Overall, the conference was very well organized and served the purpose of helping people with no clinical or scientific background learn and understand cancer and how we can avoid it from happening in the first place, Dr. Revandkar noted, "importantly, these types of events are the real need of time, given that the cancer incidence rate is on a dramatic rise and it is still one of the leading causes of deaths.
The impact of this event organized by DSNDP towards such a noble cause is pivotal and will be far-reaching to beat the disease before it gets to us."